ITDE - Organisation Management
Organisation Listing
On this page you can see all organisations listed, edit an organisation and add a new organisation.
Add and editing an organisation
Adding an organisation will bring you to the organisation details page to complete below.
Organisation Details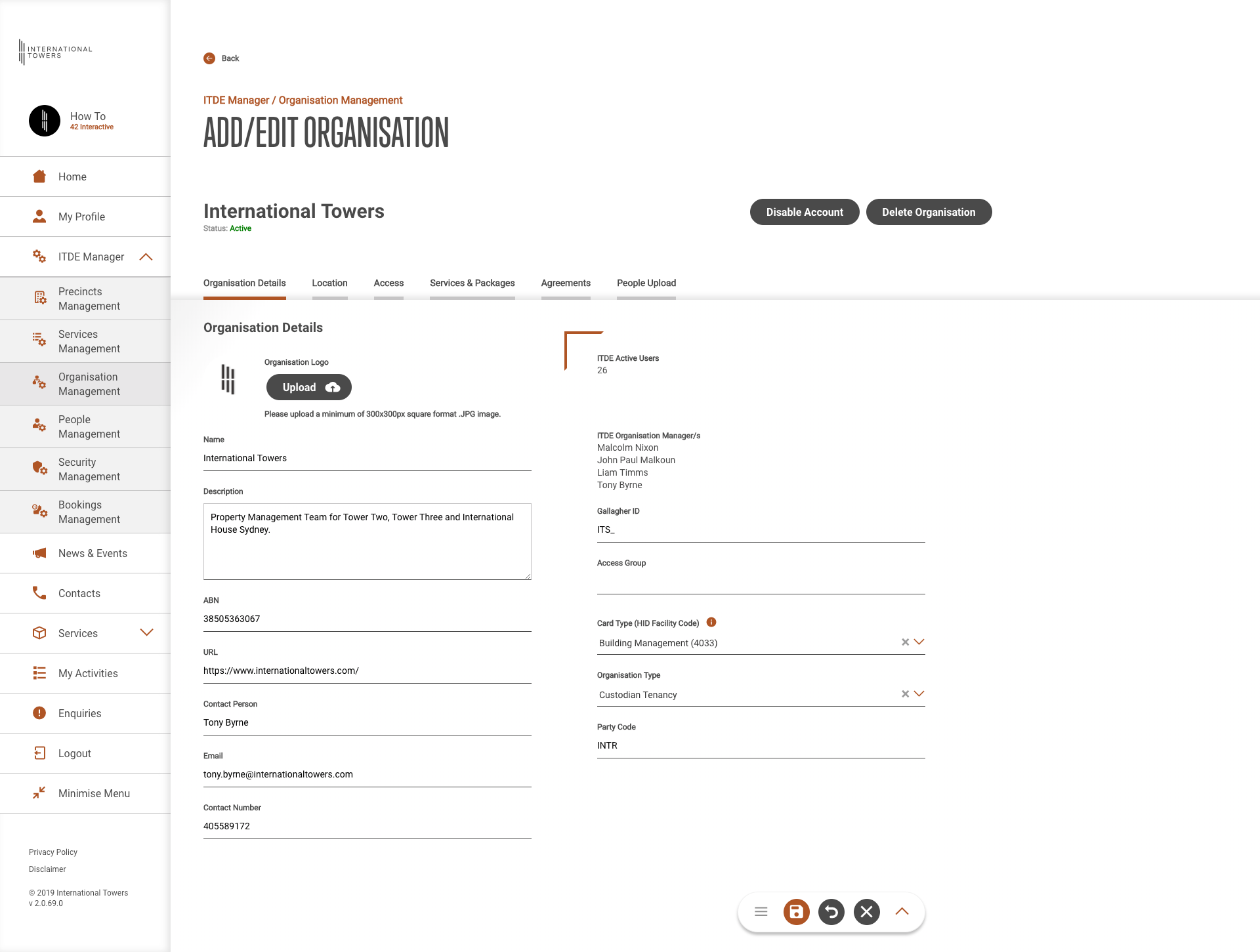 On this page you can enter the organisation details.
On the right hand side, it shows administrative information especially those related to the Gallagher system in the International Towers.
Organisation Location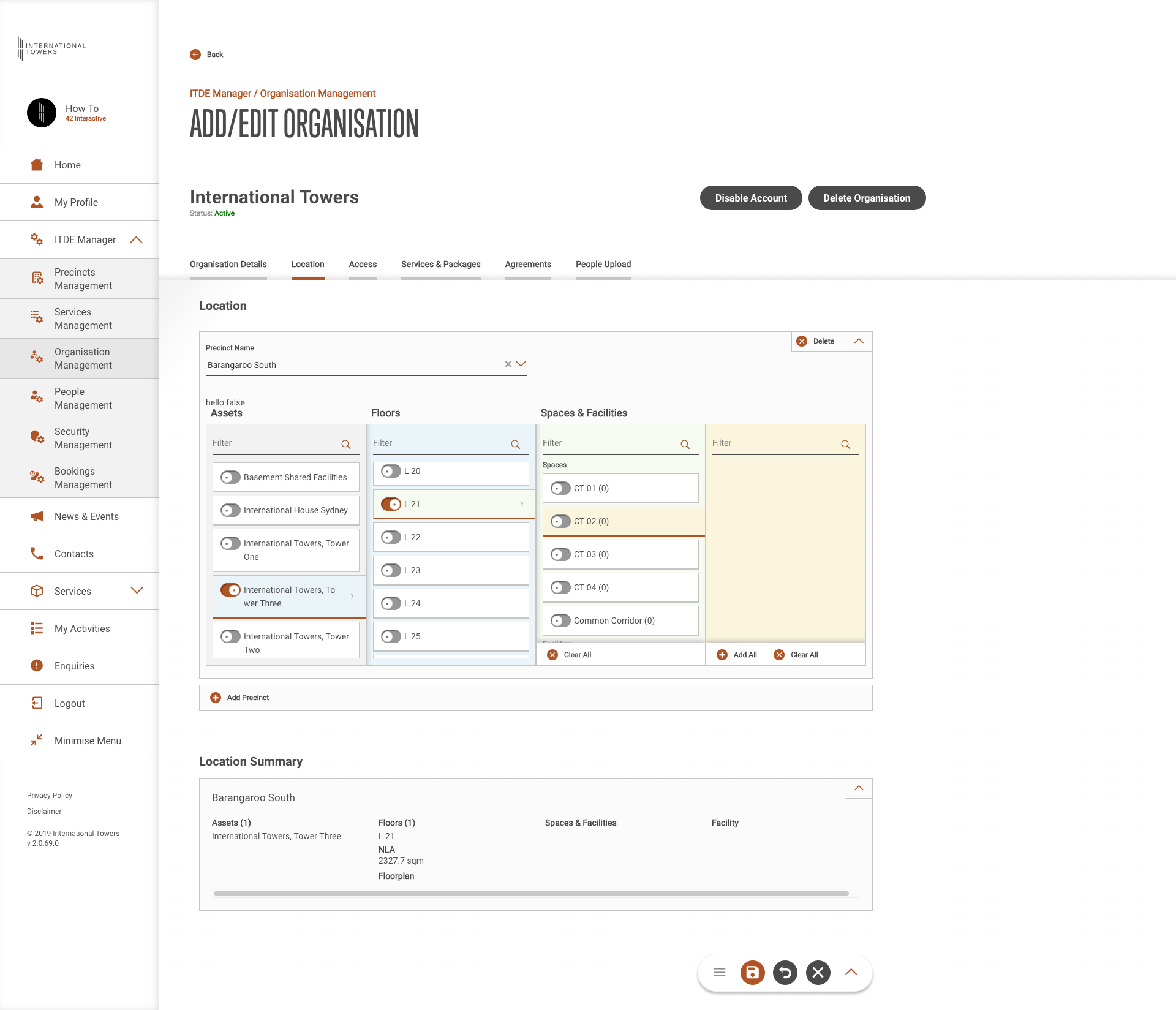 This page define where the organisation location is.
If the organisation is located in multiple floors and spaces, you'd need to select all the floors and spaces associated to the organisation.
Organisation Access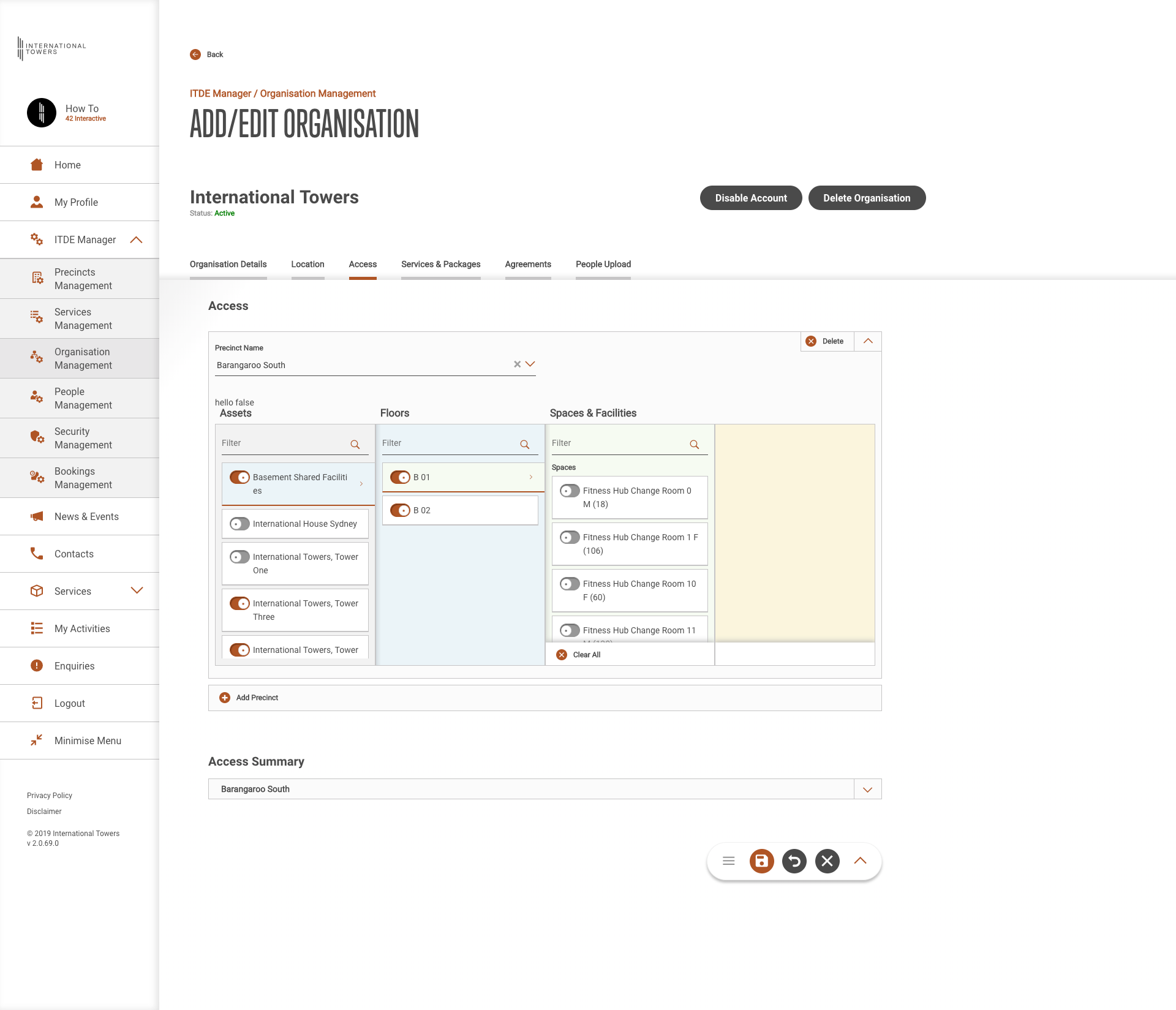 Organisation access looks the same as the location but it's different functionality.
This page defines where can this organisation or members have access.
e.g. Organisation may be located at level 31 but will have access to Basement Shared Facilities B01.
Organisation Services & Packages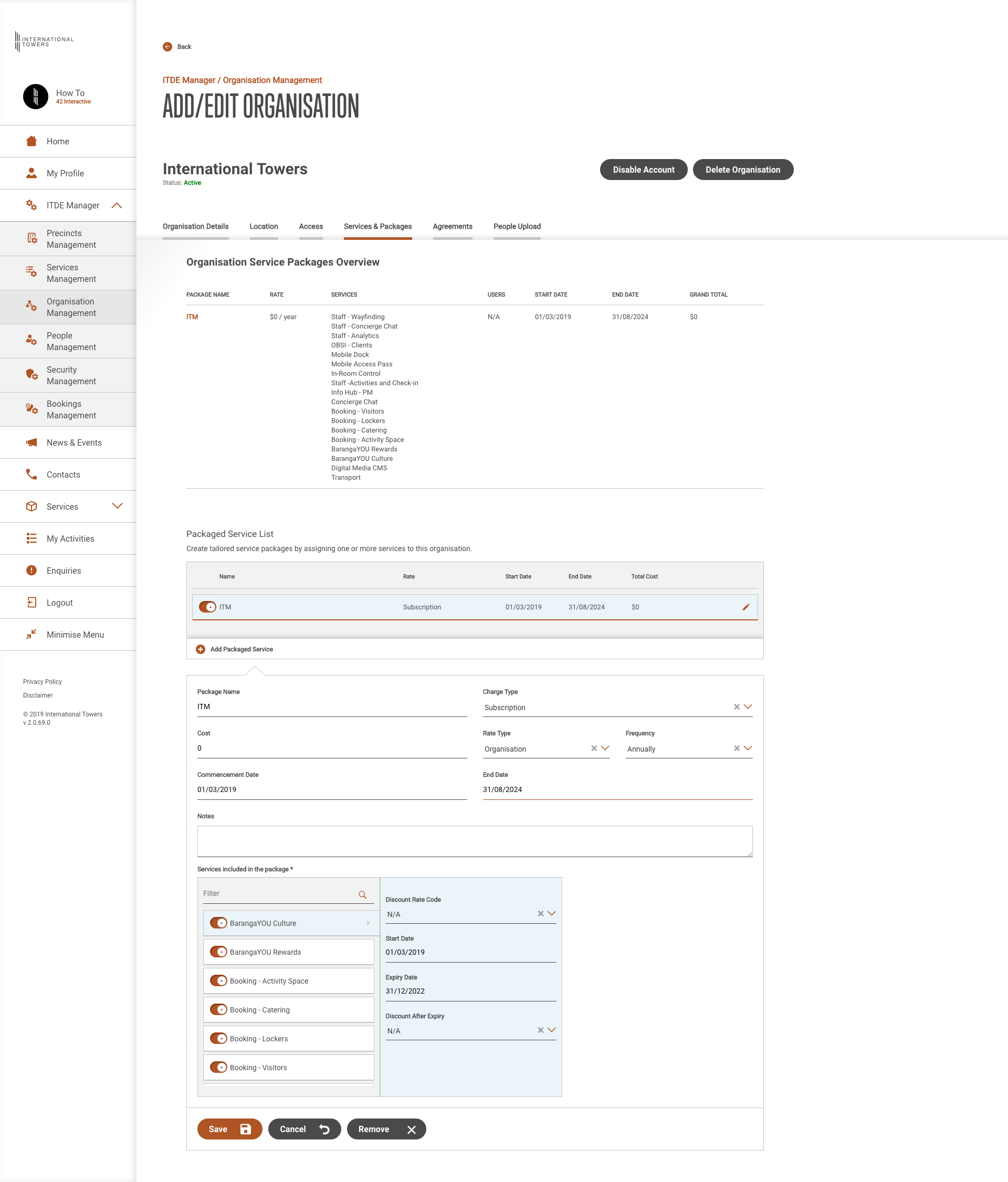 Services for organisation is assigned here into packages.
Before you assign services and packages, you need to ensure that the services have
Organisation Agreements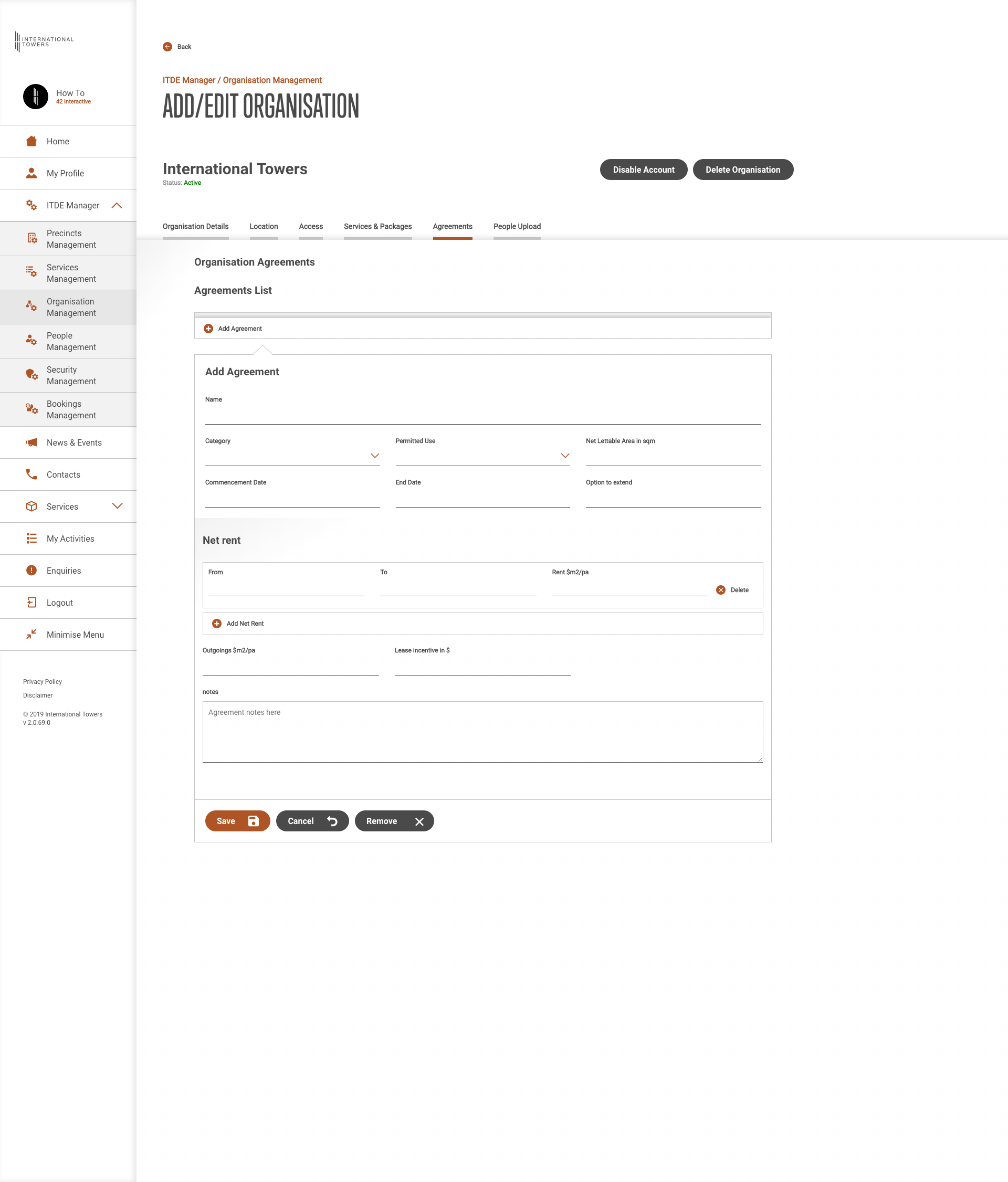 On this page, ITDE Manager can detail the organisation's agreements.
Please only add non-sensitive information.
People Upload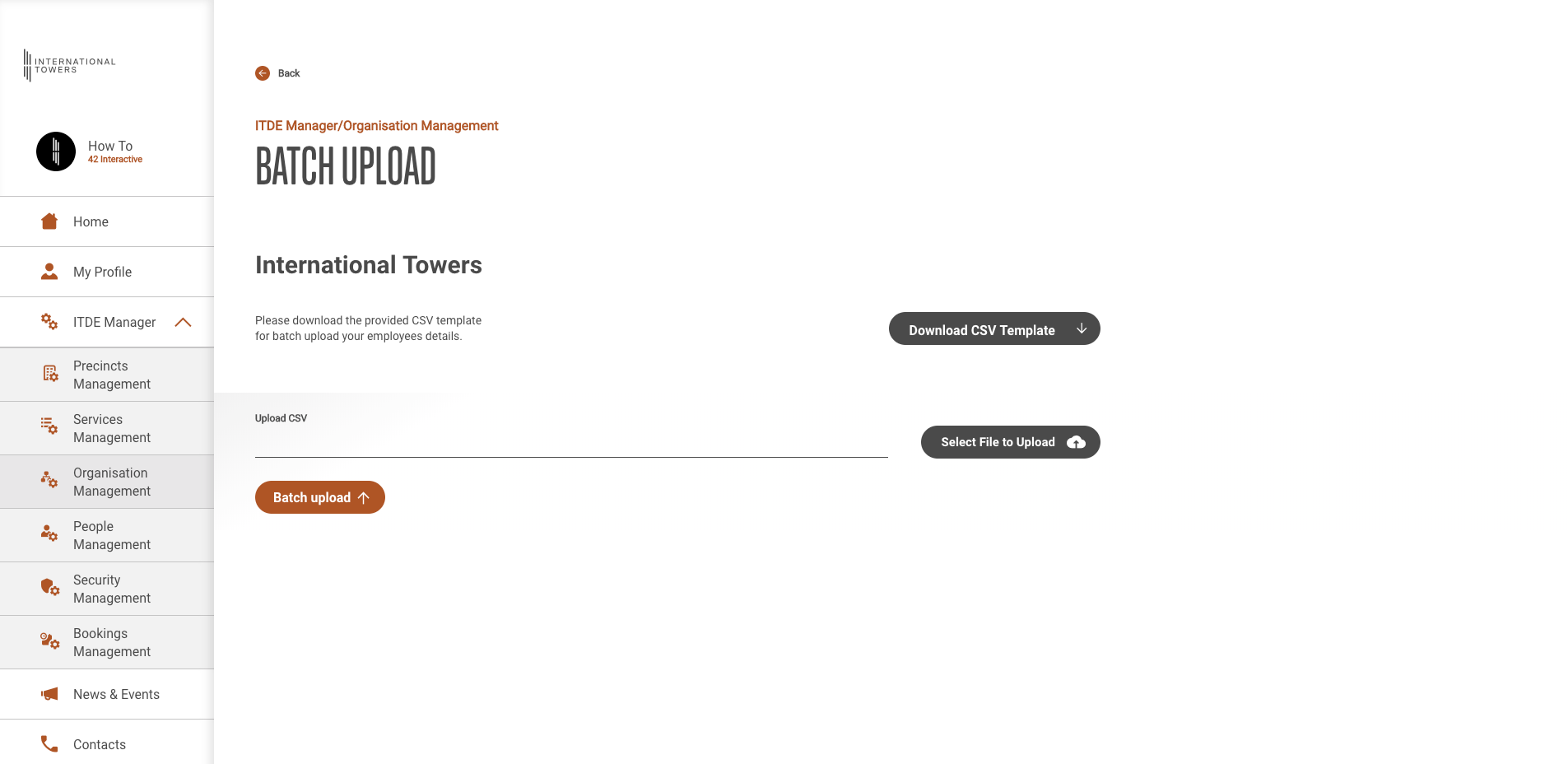 You can batch upload people in your organisation.
Download the CSV template and upload it.
You'll be taken through people list and you can edit them before submitting all of them.