How To - Booking Activity Space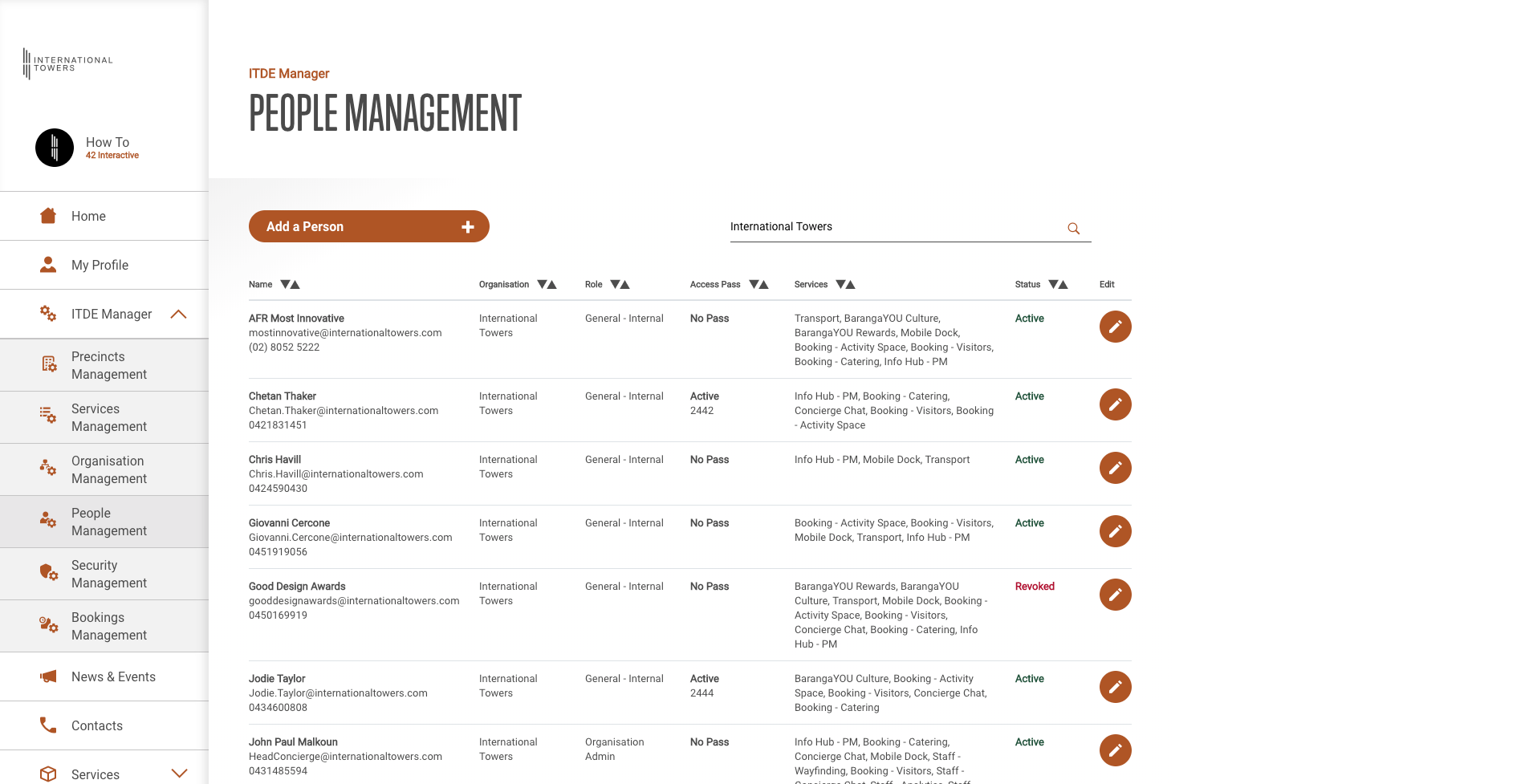 People management helps ITDE managers to manage people in every organisation and their access to the physical space and access to services at International Towers.
Personal Details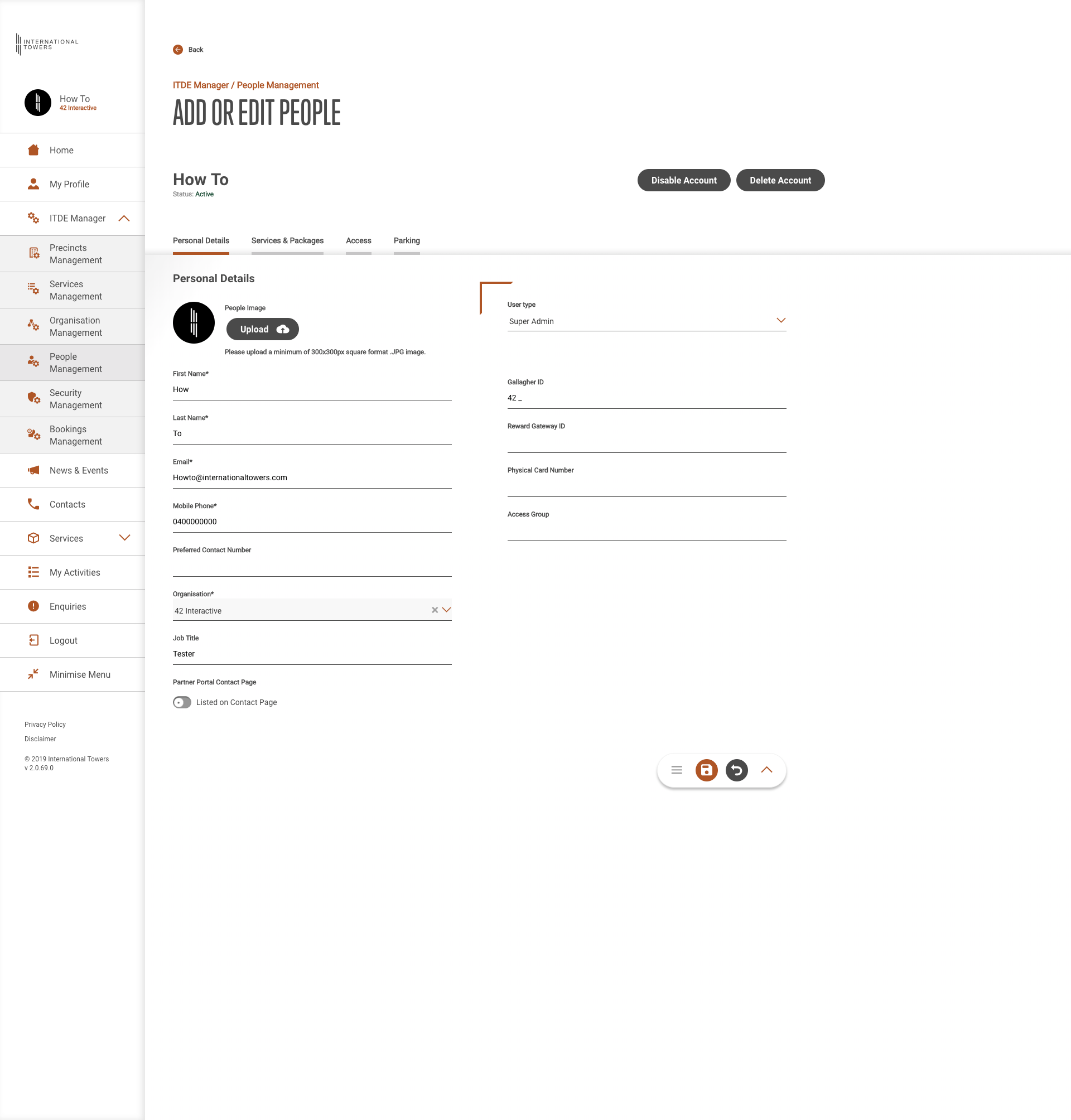 It is as what it says, personal details of the person you're editing.
On the right side column, it consists of details for additional system IDs that would be needed for few services to work.
User Type
This is the Partner Portal permissions level.


| | |
| --- | --- |
| Super Admin | Developer and owner access. |
| Precinct Admin | Manages a specific Precinct and everything within that precinct: Organisation, People, Services, Security and Bookings Management |
| Organisation Admin | Manages an Organisation, its details and people within the organisation. |
| General - Internal | General user for tenants within the building. |
| General - External | For contractors within the building |
| Security Admin | For International Towers' security team |
| Event / Space Admin | For Booking Management admin only. |
Services & Packages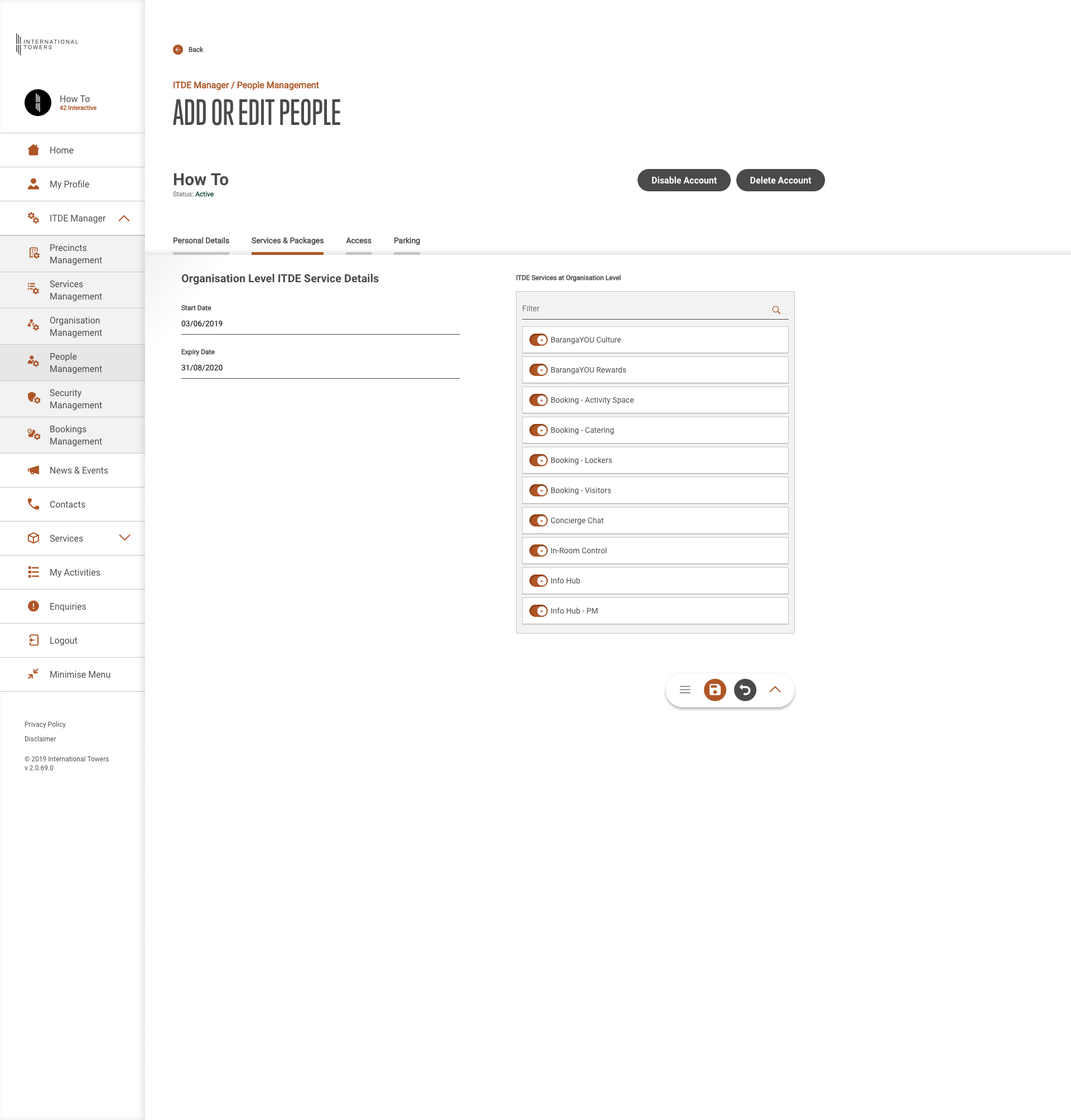 This section listed all services that this person can have.
The services will be based on what the Organisation Service Packages have.
If you'd like to add more services, then you'd need to edit the Organisation's service packages.
To give this person access to the service, you need to toggle it on.
Access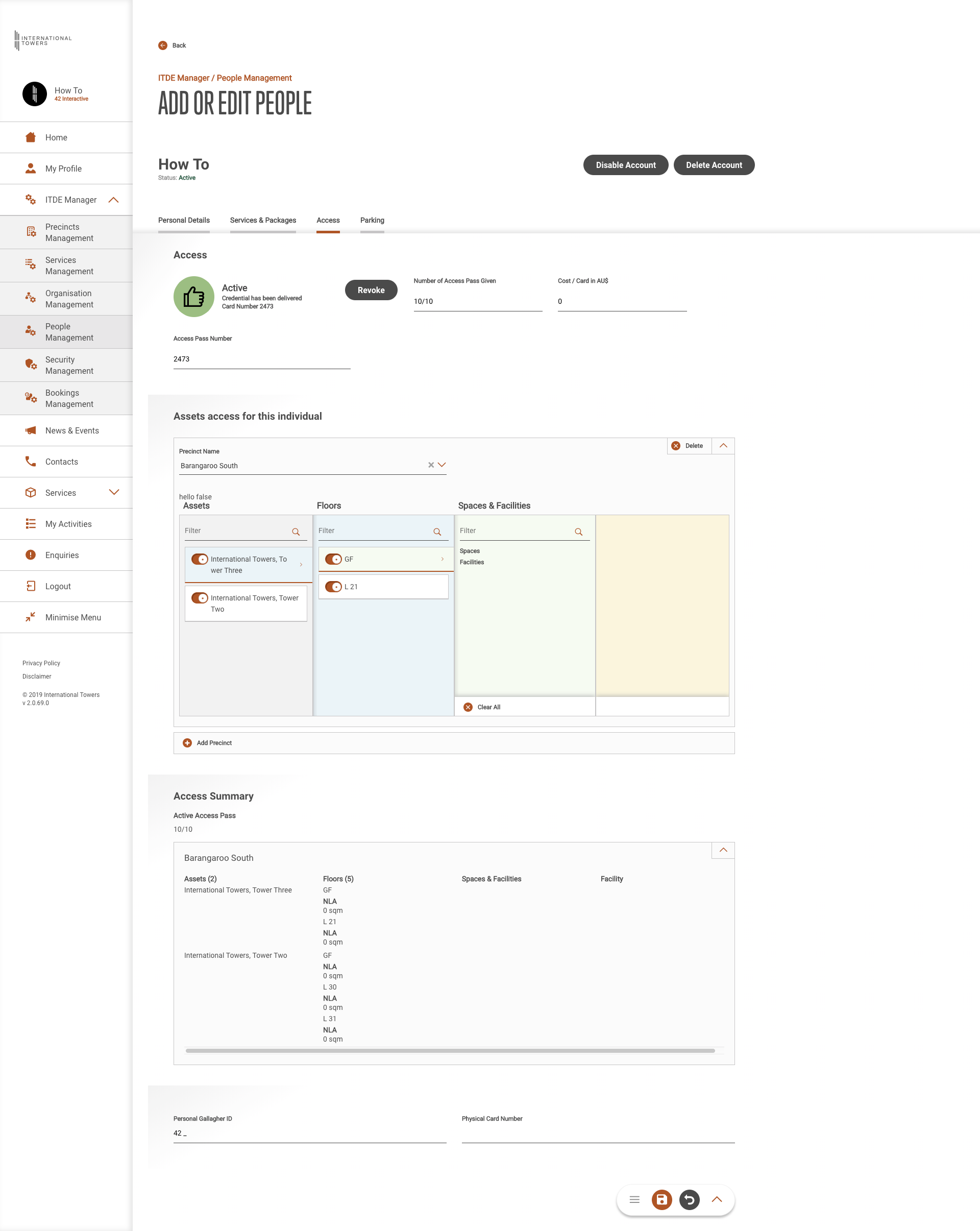 Access section is the list of areas that this person can access.
This is based on what is listed the Organisation's access.
If you'd like to add more areas, first you'd need to edit the Organisation's access.
Parking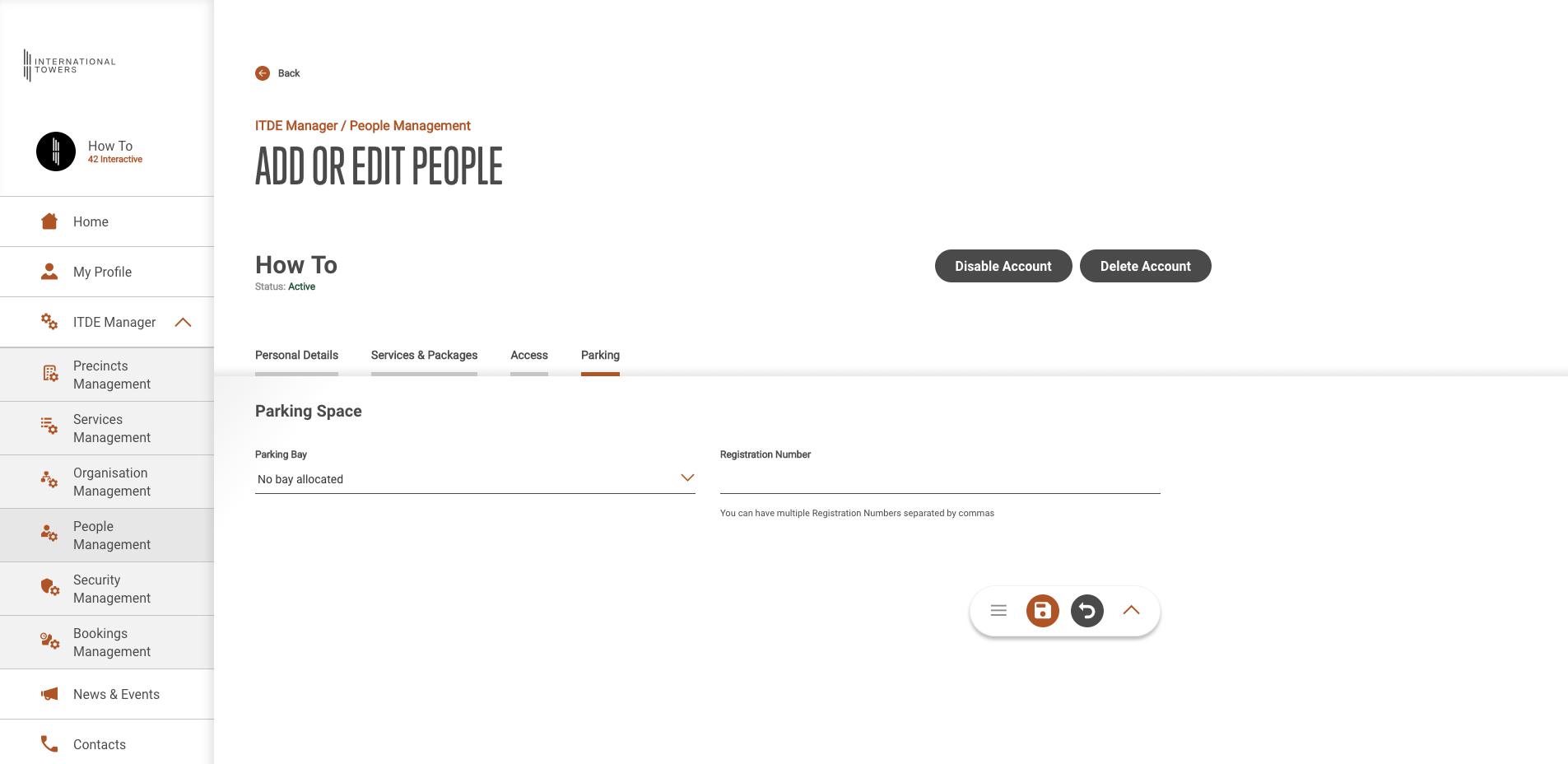 This section is to identify which parking space this person occupies.
It's intended for a future upgrade of ITDE - Parking Management.