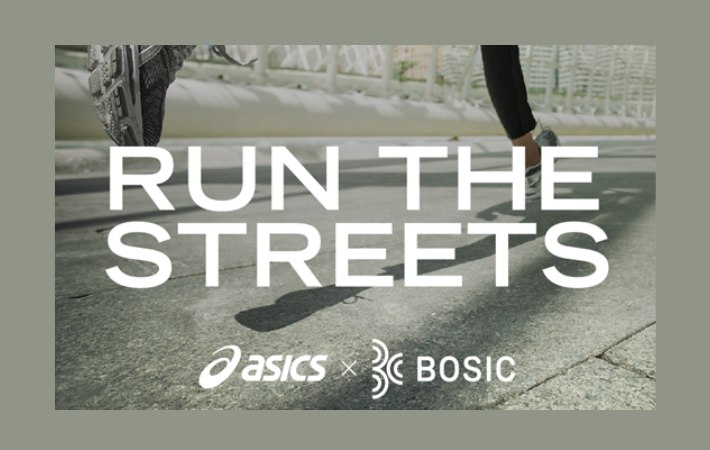 BOSIC and ASICS partner to bring a free run club to the Streets of Barangaroo to promote wellbeing and health
Keen to join us for a lunch time run?
The team at BOSIC and The Streets of Barangaroo are currently seeking interest amongst our community to start a social run club that is available to all ages and abilities, led by an experienced run leader, Vee - Senior Physio at BOSIC.
We are all firm believers that prevention is better than cure and want to improve the general activity levels of those working and living in Barangaroo, as well as a safe community to relieve stress and help people to improve their health & wellbeing goals.
When: Every 2nd Wednesday at 12:15PM

Where: To begin outside Title bookstore

How long: A short 5 minute warm-up followed by a 25 minute run

Who can do it: All levels are welcome to attend. Suggestions will be made to ensure a safe and enjoyable (yet challenging) experience.

What should you wear: Gym or exercise clothing, loose fitting and comfortable. Also recommended wearing supportive running shoes. If you are unsure whether your shoes are ideal, have a chat with the run leader to get advice.

What to bring: If you are someone that needs water during your run, feel free to bring a water bottle with you, however there are water bubblers along the way too. Otherwise, just bring yourself and some energy!

If this is something you are keen joining can you please email directly veeral@bosic.com.au.


Terms and conditions:

All participants will need to sign a waiver prior to commencing. Although there will be a warm up included and physio running the session, as this is an outdoor physical activity, there remains a small risk of sustaining an injury.

All participants will be required to complete a pre-running questionnaire to identify those at a higher risk of causing injuries/aggravations.

Run club will be capped at a maximum of 20 runners.