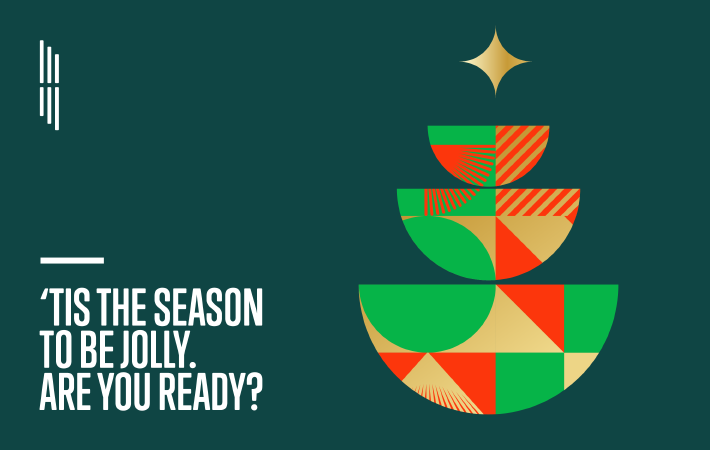 To celebrate the Holiday Season, we're giving gifts to you and giving back to the community. Join us in a very special '12 days Of Giving'
Get ready for 12 days of gifts, fun and music, because you and everyone else deserve it. In our '12 Days Of Giving' campaign, we're giving you gifts, giving back to the community, and decking the halls of International Towers with the most luscious, enchanting, Insta-worthy installations.
If you've walked through our lobbies today, you'll know just how stunning the installations are. For those who haven't, we know you'll just love what you see when you pop by. Read more about the installations here.
And the installations are the star on top of an incredible festive season line-up of entertainment, competitions, live music, and daily charity giveaways from generous International Towers tenants and partners.
Giving thanks for you
2021 has been another rollercoaster of a year, and to thank you for being here and being a part of our community, we'll be offering you gifts for free or to win every day. Think competitions, giveaways, treats, and more. Keep your eye out for the daily announcements online and in the lobby.
Giving back to our community
Every year we partner with charitable organisations to support members of the community doing it tough, in tune with our mission to always be part of the solution and help ensure the most vulnerable don't go without.
This year, we're incredibly proud to partner with Barnardos Australia by donating $49,000 to support the essential work they do and the care they provide. $34,000 of that will go to gifting toys to children. And we'll gift $15,000 worth of gift vouchers to teens. Read more about this awesome initiative (and help allocate gifts to kids) here.
In addition to the $49,000 donation, we're dedicating each day of our '12 Days of Giving' to a social enterprise or charitable cause close to your and our hearts.
There are multiple ways to generate change, and we're proud to be part of making it happen.
What's on around International Towers
We're delighted to confirm that live musical performances will return to our lobbies this festive season, with a full schedule of appearances by local musicians from the Sydney Conservatorium of Music, filling the lobbies with the sounds of festive and cult classics every morning and lunchtime.
Then, we're hosting daily 'reveals' in the lobby, advent calendar style, starting 1 December to announce that day's special gift. To make the most of our 12 Days of Giving, you might want to make sure you pop into the office each day – after all, we can't give you free gifts in your hand over social media.
Festive thanks to our fantastic partners
We are delighted to have our partners on board with this fantastic initiative. Special thanks go to: Westpac, KPMG, G&T, Accenture, Lendlease, GBCA and FSI.
We'd also like to thank our local retailers for their generous participation. Thanks go to: Oh!, Boo Chocolates, Bel & Brio, Urban Green Sydney, Two Good Store, Title Bookstore and East 33.
Don't miss a minute of our '12 Days of Giving'
Be sure you're subscribed to our newsletter to receive updates and announcements if you're working from home – if you're not already, you can register to the Partner Portal.
Although again we suggest you might want to make sure you pop in regularly to make the most of the celebratory spirit that will be flowing throughout International Towers during our '12 Days of Giving'… it's going to be magical.
Day 1 of our 12 Days Of Giving -THE SALVATION ARMY RECEIVES $1,000 DONATION


International Towers would like to show their support to Westpac by donating $1,000 to The Salvation Army's Christmas Appeal. The Salvation Army play a vital role in our community by providing support and services to give help and hope to those in need, and Westpac is proud to have partnered with The Salvos for over 100 years.

Donate online to help support The Salvation Army's Christmas Appeal
Day 2 of our 12 Days Of Giving - UNITING RECEIVES $2000 DONATION


Our Tenant Partner KPMG has come to the party with a donation of $1000 to Uniting, which provides leading-edge care for those in need.
We matched it, making a total of $2000.
Uniting are an organisation who provide care and support for people through all ages and stages of life with a focus on people experiencing disadvantage and vulnerability. In particular we are supporting Uniting's Foster Care Arm – their approach is to collaborate with children, carers, birth families and social workers – Support foster families with ongoing training and 24/7 hotline access and connecting with other carers to share experiences and advice.
Uniting and KPMG have a long-standing relationship, one they are proud to continue to support - Uniting look after the very vulnerable in society, right across all ages. Their initiative is one way we can support Uniting in the very important work they do.
KPMG has supported Uniting for many years through the annual Christmas giving initiative. Through this initiative, they are able to collect toys and donations (to buy toys) for children in foster care. This ensures each child experiences the joy of receiving and unwrapping a Christmas gift - which they can often take for granted. Helping a child feel special at Christmas, and supporting foster carers in their looking after children at a vulnerable time in their lives.
This year due to Covid children and families that Uniting have worked with have had a particularly challenging time and we want to be able to support them in having a special Christmas.
Day 3 of our 12 Days Of Giving - TWO GOOD CO RECEIVES $2000 DONATION

We are delighted to announce our own donation of $2000 equivalent to 266 meals which are delivered to those in need. Two Good Co. is a social enterprise that employs vulnerable people, giving them a pathway out of living crisis.
Two Good Co exists to believe in people until they believe in themselves again.
Through the creation of beautiful, high quality food and products, they support, empower and employ women with lived experience of domestic violence and homelessness.
By supporting Two Good Co, you are creating opportunities for someone to change the course of their life. You are walking alongside vulnerable women as they rebuild their self worth and independence, in order to break free from the cycle of homelessness and disadvantage.
With every purchase, at least #TwoGoodThings happen. You receive a beautiful gift or meal and you create powerful social impact, through at least one of the following ways:
- Create social employment hours for vulnerable women
- Donate a beautiful gift or meal to a woman in a shelter
- Reinvest 5% of sales revenue into the Two Good Foundation
Social employment is where Two Good creates the greatest impact. Their 'Work Work' employment pathways program bridges a 'love and skills' gap in the marketplace, empowering vulnerable women to re-establish their self-belief and independence after living in crisis.