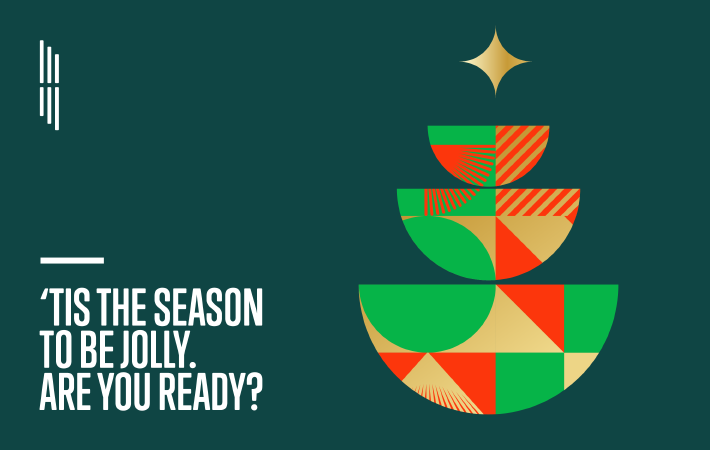 To celebrate the Holiday Season, we're giving gifts to you and giving back to the community. Join us in a very special '12 days Of Giving'
Get ready for 12 days of gifts, fun and music, because you and everyone else deserve it. In our '12 Days Of Giving' campaign, we're giving you gifts, giving back to the community, and decking the halls of International Towers with the most luscious, enchanting, Insta-worthy installations.
If you've walked through our lobbies today, you'll know just how stunning the installations are. For those who haven't, we know you'll just love what you see when you pop by. Read more about the installations here.
And the installations are the star on top of an incredible festive season line-up of entertainment, competitions, live music, and daily charity giveaways from generous International Towers tenants and partners.
Giving thanks for you
2021 has been another rollercoaster of a year, and to thank you for being here and being a part of our community, we'll be offering you gifts for free or to win every day. Think competitions, giveaways, treats, and more. Keep your eye out for the daily announcements online and in the lobby.
Giving back to our community
Every year we partner with charitable organisations to support members of the community doing it tough, in tune with our mission to always be part of the solution and help ensure the most vulnerable don't go without.
This year, we're incredibly proud to partner with Barnardos Australia by donating $49,000 to support the essential work they do and the care they provide. $34,000 of that will go to gifting toys to children. And we'll gift $15,000 worth of gift vouchers to teens. Read more about this awesome initiative (and help allocate gifts to kids) here.
In addition to the $49,000 donation, we're dedicating each day of our '12 Days of Giving' to a social enterprise or charitable cause close to your and our hearts.
There are multiple ways to generate change, and we're proud to be part of making it happen.
What's on around International Towers
We're delighted to confirm that live musical performances will return to our lobbies this festive season, with a full schedule of appearances by local musicians from the Sydney Conservatorium of Music, filling the lobbies with the sounds of festive and cult classics every morning and lunchtime.
Then, we're hosting daily 'reveals' in the lobby, advent calendar style, starting 1 December to announce that day's special gift. To make the most of our 12 Days of Giving, you might want to make sure you pop into the office each day – after all, we can't give you free gifts in your hand over social media.
Festive thanks to our fantastic partners
We are delighted to have our partners on board with this fantastic initiative. Special thanks go to: Westpac, KPMG, G&T, Accenture, Lendlease, GBCA and FSI.
We'd also like to thank our local retailers for their generous participation. Thanks go to: Oh!, Boo Chocolates, Bel & Brio, Urban Green Sydney, Two Good Store, Title Bookstore and East 33.
Don't miss a minute of our '12 Days of Giving'
Be sure you're subscribed to our newsletter to receive updates and announcements if you're working from home – if you're not already, you can register to the Partner Portal.
Although again we suggest you might want to make sure you pop in regularly to make the most of the celebratory spirit that will be flowing throughout International Towers during our '12 Days of Giving'… it's going to be magical.
Day 1 of our 12 Days Of Giving -THE SALVATION ARMY RECEIVES $1,000 DONATION


International Towers would like to show their support to Westpac by donating $1,000 to The Salvation Army's Christmas Appeal. The Salvation Army play a vital role in our community by providing support and services to give help and hope to those in need, and Westpac is proud to have partnered with The Salvos for over 100 years.

Donate online to help support The Salvation Army's Christmas Appeal
Day 2 of our 12 Days Of Giving - UNITING RECEIVES $2000 DONATION


Our Tenant Partner KPMG has come to the party with a donation of $1000 to Uniting, which provides leading-edge care for those in need.
We matched it, making a total of $2000.
Uniting are an organisation who provide care and support for people through all ages and stages of life with a focus on people experiencing disadvantage and vulnerability. In particular we are supporting Uniting's Foster Care Arm – their approach is to collaborate with children, carers, birth families and social workers – Support foster families with ongoing training and 24/7 hotline access and connecting with other carers to share experiences and advice.
Uniting and KPMG have a long-standing relationship, one they are proud to continue to support - Uniting look after the very vulnerable in society, right across all ages. Their initiative is one way we can support Uniting in the very important work they do.
KPMG has supported Uniting for many years through the annual Christmas giving initiative. Through this initiative, they are able to collect toys and donations (to buy toys) for children in foster care. This ensures each child experiences the joy of receiving and unwrapping a Christmas gift - which they can often take for granted. Helping a child feel special at Christmas, and supporting foster carers in their looking after children at a vulnerable time in their lives.
This year due to Covid children and families that Uniting have worked with have had a particularly challenging time and we want to be able to support them in having a special Christmas.
Day 3 of our 12 Days Of Giving - TWO GOOD CO RECEIVES $2000 DONATION

We are delighted to announce our own donation of $2000 equivalent to 266 meals which are delivered to those in need. Two Good Co. is a social enterprise that employs vulnerable people, giving them a pathway out of living crisis.
Two Good Co exists to believe in people until they believe in themselves again.
Through the creation of beautiful, high quality food and products, they support, empower and employ women with lived experience of domestic violence and homelessness.
By supporting Two Good Co, you are creating opportunities for someone to change the course of their life. You are walking alongside vulnerable women as they rebuild their self worth and independence, in order to break free from the cycle of homelessness and disadvantage.
With every purchase, at least #TwoGoodThings happen. You receive a beautiful gift or meal and you create powerful social impact, through at least one of the following ways:
- Create social employment hours for vulnerable women
- Donate a beautiful gift or meal to a woman in a shelter
- Reinvest 5% of sales revenue into the Two Good Foundation
Social employment is where Two Good creates the greatest impact. Their 'Work Work' employment pathways program bridges a 'love and skills' gap in the marketplace, empowering vulnerable women to re-establish their self-belief and independence after living in crisis.
Day 4 of our 12 Days Of Giving - BARNARDOS RECEIVES $4135 DONATION

It's Day 4 of our 12 Days of Giving. As part of our 12 Days of Giving campaign, we're incredibly joyful to announce our own donation of $4135 to Barnardos Australia, which provides family support programs and services that empower children to reach their full potential.
Barnardos Australia is here because every child needs a champion.
They listen, act, and advocate for the safety of children at risk of abuse and neglect, providing family support programs and services that empower children to reach their full potential.
When it comes to protecting vulnerable children from abuse, they never give up. Barnardos unites around a child, because they should never have to overcome their challenges alone.
They are dedicated to the prevention of trauma in children, and support families to be the best parents they can be.
They help children to recover and thrive, and they find safe homes for them through foster care and open adoption where there is a risk of abuse.
Day 5 of our 12 Days Of Giving - GILBERT + TOBIN FOUNDATION RECEIVES $2000 DONATION

The Gilbert and Tobin Foundation seeks to advance social and public welfare, human rights and other charitable purposes.
The Foundation will soon provide its third year of funding to Cape York Partnership in connection with the Ngak Min Health Program, a program to help provide Aboriginal children with holistic health services within a school environment – totalling $180,000.
Acknowledging the particular plight of refugees and asylum seekers during the COVID pandemic lockdowns (with no access to JobKeeper or JobSeeker), the Foundation also supported refugee organisations in Sydney, Melbourne and Perth totalling $45,000.
In recent years the Foundation also raised significant funds in connection with the January 2020 bushfire event in Australia – with funds totalling $150,000 shared between St Vincent de Paul Society, World Wide Fund for Nature Australia and WIRES
Day 6 of our 12 Days Of Giving - SOLAR BUDDY RECEIVES $1000 DONATION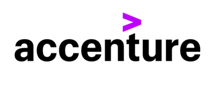 What do they do? SolarBuddy's goal is to unite a global community to gift 6 million solar lights to children living in energy poverty by 2030, to help them to study after dusk and improve their education outcomes. Through engagement programs, they inspire the community to learn how innovative design solutions can help create a more sustainable world for all people and our planet, and demonstrate how their gift of lights can transform lives.

How do they align with your organisation's values? SolarBuddy run empowering education programs which inspire our global community to understand how innovative design solutions can help to create a more sustainable world for all people and our life-supporting planet. At Accenture we've made sustainability our top responsibility. Not only because it's the right thing to do, but because we believe it will be the most powerful force of change in our generation.

"SolarBuddy are a trusted partner that we work with to bring our Corporate Citizenship program alive for our people. Over the past 4 years, hundreds of Accenture volunteers have come together to build solar lights at conferences and social events, enabling our team to learn about energy poverty and give back to vulnerable communities. Over time the partnership has grown with Accenture people delivering skilled volunteering and pro bono projects to support SolarBuddy to illuminate futures with their innovative programs." - Julie Long, Accenture Australia & New Zealand, Corporate Citizenship Lead

How can we support them? Every $30 donation buys a solar light for a child living in energy poverty. With a social impact yield of over $7 for every dollar invested, the impact of each and every donation is long-lasting and far-reaching. In the spirit of giving Accenture will be delivering a pro bono project over four weeks to help SolarBuddy increase their amazing impact.
Day 7 of our 12 Days Of Giving - PURE RECEIVES $2000 DONATION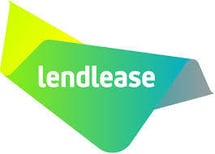 Today we're thanking our tenant partners Lendlease for matching the International Towers donation of $1000 –
making $2000 in total going to Pure, which helps homeless and disadvantaged people use their gifts and talents
to generate income for themselves.
Day 8 of our 12 Days Of Giving - BEYOND BLUE RECEIVES $2000 DONATION

Our '12 Days of Giving' festive season campaign continues today with our partner The Green Building Council of Australia (GBCA) donating $1000. International Towers has matched this generous donation to Beyond Blue who play a vital role in providing information and support to help everyone in Australia achieve their best possible mental health, whatever their age and wherever they live. The GBCA are proud to give back to a charity that has supported so many Australians during these recent challenging times.
Beyond Blue is Australia's most well-known and visited mental health organisation, focused on supporting people affected by anxiety, depression and suicide.

They are the 'Big Blue Door' for many in the community: a safe and reliable place for millions of people to access information, advice and support, no matter where they are on the mental health continuum – whether they're well and want to stay that way, unwell and need support, or in recovery and want to reconnect with others and give back.

Their aim over the coming years is to streamline access to, and the responsiveness of, their 'Big Blue Door'. To be able to build a better online platform and better connect with people in the community. No matter how people connect with Beyond Blue, they want everyone to have access to relevant products and services that offer information, advice and support they need.
Day 9 of our 12 Days Of Giving – YOUTH OFF THE STREETS RECEIVED A DONATION

It's Day 9 of our 12 Days Of Giving. Tower 2 Tenant Swiss Re has made a generous donation to Youth off the Streets and we have matched their donation to double it.
The donation from Swiss Re was raised via a silent auction of company-sponsored used TV's and staff generously supported the cause to reuse and give this equipment a new home. The charity benefiting from these proceeds, Youth off the Streets, works with young people, their families and communities to create safety, offer support and provide pathway to a positive future.
Swiss Re has always had a tradition of responsible and effective contribution to society and the world we work in. Our aim is to raise the resilience of society, and in this case, to the youth of Sydney and contribute to the support services provided by Youth off the Streets. Since being founded by Father Chris Riley in 1991, Youth off the Streets have grown to deliver a range of wraparound supports for young people. These include crisis accommodation and housing services, independent high schools, alcohol and other drugs counselling, youth justice support, life skills and employment programs, cultural support and community engagement, among other services including:
Prevention and early intervention support for young people in the community who are at risk of becoming homeless
24-hour crisis accommodation in our two youth refuges
Supported and transitional housing for young people ready to live independently
One-on-one casework support and referrals to other specialist services such as counselling and alcohol and other drugs services
Life skills programs that provide a range of opportunities to develop practical and social skills
Brokerage support to help young people find and keep safe housing. We can assist with tenancy matters, housing-related costs, education or employment expenses, medical or legal fees and more
Street Walk program, which provides after-hours practical help and referrals for young people who are homeless or at risk of homelessness in Sydney and Melbourne
Programs for young people aged 16–25 operate as part of Inner West Youth Homelessness Services and South West Sydney Specialist Homelessness Services. Support for young people aged 12–15 is provided through the Homeless Youth Assistance Program (HYAP).
They are a non-denominational organisation with a focus on early interventions that empower young people and strengthen communities.



Day 10 of our 12 Days Of Giving - LEARNING LINKS RECEIVES $2000 DONATION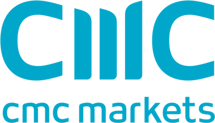 CMC Markets would like to nominate Learning Links as our organisation to support as part of our 12 Days of Giving program.
How do Learning Links align with CMC Markets' values?
As an Australian company, they collectively recognise the need for the great work Learning Links undertakes and share their values of empowerment, collaboration, excellence and integrity.

How can people support Learning Links?
You can support Learning Links by funding multiple 'Counting for Life' programs across various NSW schools, which helps children in years three to five, who are struggling and falling behind in their numeracy development. Over the 10 week program, staff volunteers will help children improve their numeracy skills whilst also enhancing their self-esteem and confidence. Any additional funds raised will go towards these programs

How long have they been working with and supporting Learning Links?

They are now in their 5th year of corporate partnership with Learning Links
Day 11 of our 12 Days Of Giving - GUIDE DOGS AUSTRALIA RECEIVES $2000 DONATION

It's Day 11 of our 12 Days of Giving.
First Sentier has nominated Guide Dogs Australia and kindly donated $1000. We matched it to make $2000 total. This worthy charity provides services to support Australians with low vision and blindness to achieve their goals in life.
Day 12 of our 12 Days Of Giving - THE GENEROUS AND GRATEFUL RECEIVES $2000 DONATION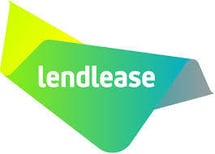 It's Day 12 of our 12 Days Of Giving.

On the last day of our '12 Days of Giving' festive season campaign, our tenant partner Lendlease is donating $1000 to The Generous and Grateful. International Towers has matched this donation, making $2000 total.

The beneficiary for the last day's donation is The Generous and Grateful and it is for the 'Upcycle for Good' initiative run by Candlexchange.
*Bonus: Day 13 of our 12 Days Of Giving - THE REACH RECEIVES $2000 DONATION

On Day 13 we are delighted to announce our own donation of $2000 to the fantastic The Reach Foundation, which runs personal development workshops for young people.
The Reach runs group workshops to develop the social and emotional well-being of young people.

They connect with a young person, uncover what's holding them back, and equip them with the tools to set goals, deal with conflict and stand up for what they believe in.

They give them the skills to navigate life's challenges.

The Reach does this for 40,000 young Australians every single year. Creating generations of confident, self-aware, passionate young people shaping the world to be a better place.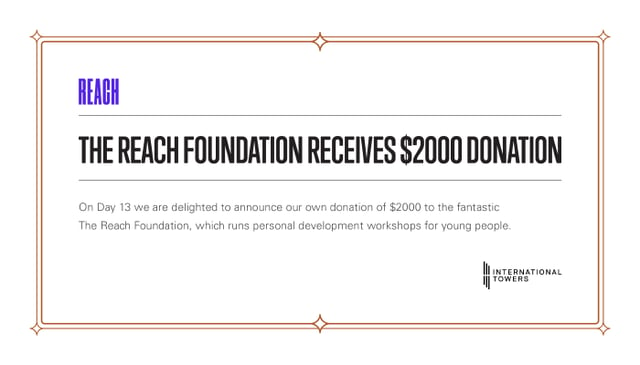 *Bonus: Day 14 of our 12 Days Of Giving - GO FOUNDATION RECEIVES $2000 DONATION

On Day 14 we are delighted to announce our own donation of $2000 to the very worthy Go Foundation. Their burning desire is to create opportunities for Indigenous youth through education.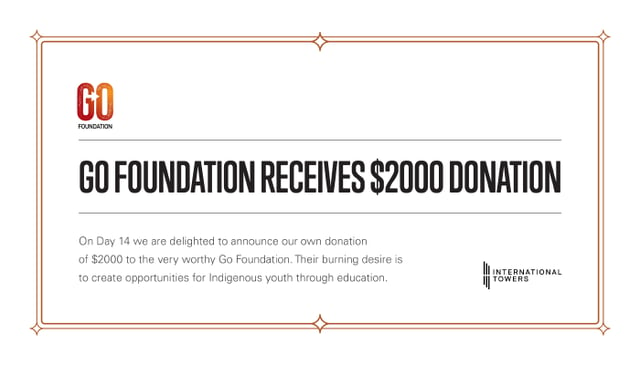 *Bonus: Day 15 of our 12 Days Of Giving - GIRLS ON FIRE RECEIVES $2000 DONATION

On Day 15, we're thrilled to announce our own donation of $2000 to Girls on Fire, which introduces girls and young women into the world of firefighting and emergency services.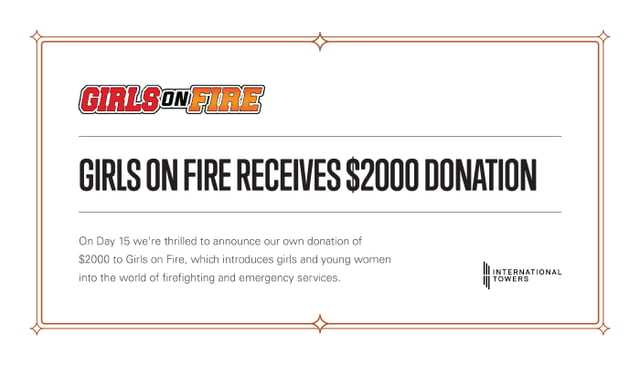 And that's a wrap on the 12 Days of Giving! Over the last couple of weeks, we've celebrated, surprised, and given back to our communities. And, in doing so, we've donated over $50,000 to worthy Clauses... sorry, causes!
On each of the 12 days we unveiled a combination of gifts, events, initiatives to share with our community. Tenant Partners could participate in a range of festive affairs. There were prizes aplenty, as well as opportunities to buy gifts on site.
The best part, though? We were able to give back to a huge range of social enterprises. Whether it was in-kind, a donation or our huge toy drive for Barnardos Australia - our team had so much fun spreading festive cheer and raising money for some really great organisations.
Enjoy the holidays!