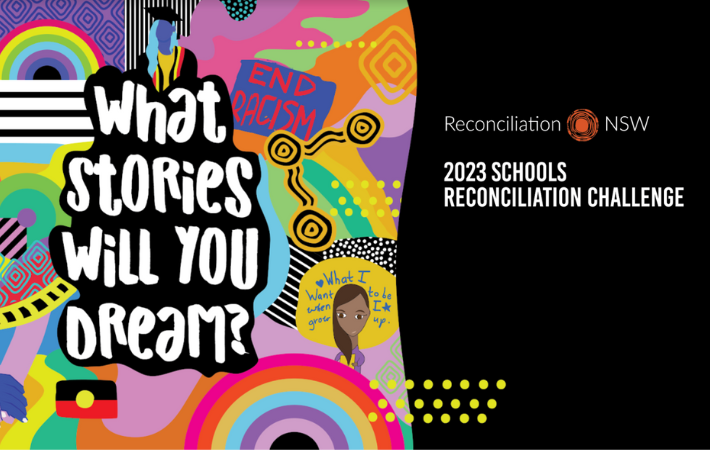 Now in its 14th year, the Schools Reconciliation Challenge is an annual writing and art program for young people across NSW and the ACT.

The Schools Reconciliation Challenge is one way for students to learn about Aboriginal and Torres Strait Islander Australia and contribute positively to Australian society, while meeting the objectives of the K-6 and 7-10 syllabus.
Every year, we ask students to create artworks and stories inspired by a theme, and to reflect on what reconciliation means to them.

What Stories Will You Dream?
Stories are how we understand the world around us. They inform what we know and shape how we act. The Australia we live in today is built upon the stories of Aboriginal and Torres Strait Islander peoples.

Throughout the long history of what is now known as Australia, the world's oldest living cultures have told and shared stories of culture and Dreaming; stories of hurt and devastation; stories of strength and resilience; stories of change; and stories still unwritten.

In Australia where racism still exists and health and educational outcomes are significantly poorer for First Nations peoples, this year's theme asks teachers and students to consider how we can advance the work of those who came before us in creating a fair and equitable society.
| Visit the Schools Reconciliation Challenge website and begin to explore What Stories Will You Dream? |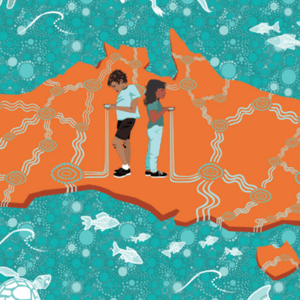 Schools Reconciliation Challenge Exhibition
For the 4th year running, International Towers is proud to support and show artwork for one of the best school programs on the planet.
The remarkable artwork submitted by students in last year's challenge, celebrating the theme, "From River to Sea: Our Island Home" is on display at International Towers from the start of National Reconciliation Week until the end of NAIDOC week.
Where: Tower 2 Lobby & Tower 3 Lobby
| Read more |