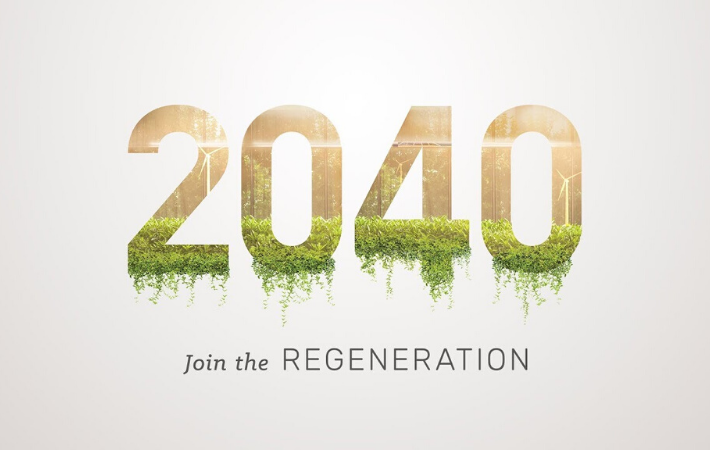 Join the exclusive screening of 2040 film online with Interface and GBCA
What if we could be restorative to the planet and create a climate fit for life?
Join us online for an exclusive screening of the 2040 film and connect with sustainability experts to reignite your optimism for a healthier planet.

Directed by Damon Gameau (That Sugar Film), the film 2040 is a story of hope that looks at the very real possibility that humanity could reverse global warming with existing technology.
2040 also features a familiar face to Interface - Paul Hawken. He is an environmentalist and author who leads Project Drawdown.
Here are the schedules of the live stream nationwide:


New South Wales, ACT, Victoria and Queensland - 5:00pm to 7:00pm
South Australia - 4:30pm to 6:30pm
Western Australia - 3:00pm to 5:00pm
Connect with the Sustainability Leaders Panel
Davina Rooney – Chief Executive Officer, Green Building Council of Australia (GBCA)
Davina Rooney joined the GBCA as CEO in June 2019. Previously the General Manager of Sustainability and Corporate Procurement at Stockland, her sustainability experience spans from engineering, building consulting, environmental projects and not-for profit boards to overseas community development work. Her industry accolades include NAWIC NSW Sustainability 2016, PCA 2014 Future Leaders Award and Sydney University Engineering Young Alumni Award.
Gavin Campbell – National President of Design Institute of Australia (DIA)
Gavin has over 9 years of involvement in DIA and since stepped into the National President role in November 2019. With 16 years as Senior Associate at HASSEL, Gavin now provides specialist design consultancy services across a variety disciplines. He advocates that it is a responsibility for designers to lead, innovate, question and advocate in the changing landscape of design. And to challenge status quo.
Finn Pedersen – Co-founder and Director of Iredale Pedersen Hook Architects and Architects Declare
A passionate environmentalist - Finn co-founded organisations Iredale Pedersen Hook Architects, a Perth and Melbourne based studio, and Environs Kimberley - an environmental NGO for the Kimberley region in far north-west Australia. He's been dedicated to contribute to aboriginal communities design and delivery of infrastructure, cultural and housing projects and takes particular interest in the manner that architecture and design can provide innovative solutions that are deeply respectful of traditional culture.
Aidan Mullan - Sustainability Manager of Interface acting as moderator for the panel discussion
Responsible for engineering, Lean and sustainability programs to eliminate waste and reduce carbon emissions as part of Interface's Mission Zero and Climate Take Back initiatives. Using Life Cycle Analysis (LCA) tools, he evaluates raw material and manufacturing environmental impacts to assist the company in transitioning to more sustainable processes and products. He designed and installed Australia's first carpet recycling process at the Interface factory in Sydney.


We are all taking significant steps to create a more sustainable future for tomorrow's generations. And to inspire change, we need everyone's help.
Register below to join this live event and share the experience with your team, friends and family! You will receive a unique URL to access the live event stream on the week of the event.