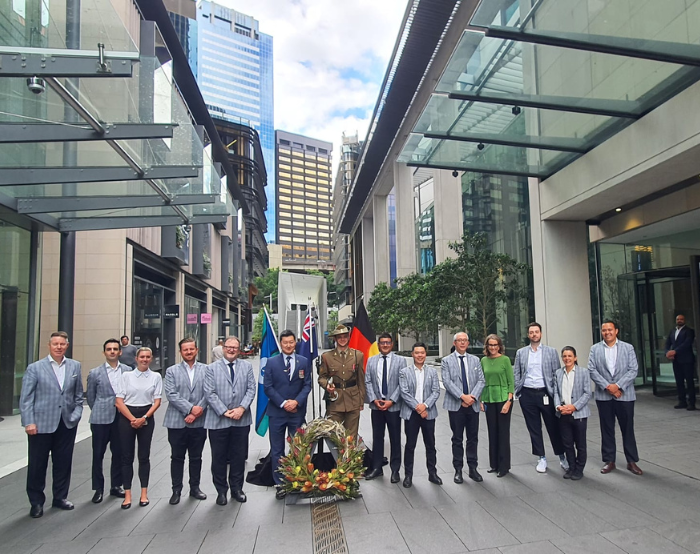 Thank you to all those who joined us for the Anzac Day ceremony.
It was a great opportunity to come together, pay our respects, and honour the memories of those who have fought for our freedom.
Thank you again for joining us and for giving generously to the collectors in support of Defence Force veterans. Lest we forget.
---
ANZAC Commemoration Ceremony - 10.30am on Friday 21st April
A representative from RSL NSW will officiate the commemoration ceremony and a collection will be held for Defence Force veterans.
The Returned and Services League of Australia NSW is a member-based veterans' charity founded in 1916, and the largest veterans' charity in Australia. RSL NSW support veterans and their families by connecting them to services to improve their wellbeing and assist former Australian and allied veterans and families by connecting to them to their local community, through camaraderie, mateship, recreation, and commemorating service.
Please give generously to this worthy cause.