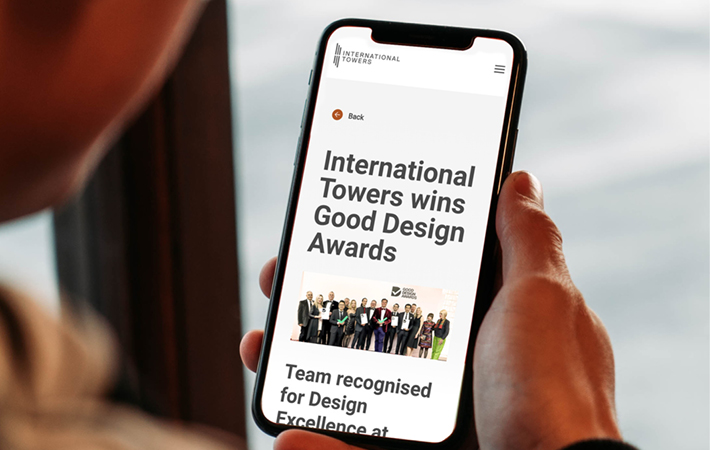 Design excellence in Australia
International Towers will feature in the upcoming episode of Australia's newest design show: Australia by Design: Innovations. The series celebrates a complete range of local designers and design innovators and highlights how clever design is making a positive contribution to the lives of Australians in a diversity of ways.
The sixth episode features the award-winning digital platform designed and implemented by International Towers across Towers Two and Three, which has enabled workers in the International Towers community to enjoy more convenience and efficiency by using clever technology for everyday tasks such as gaining entry to lockers or calling lifts to their respective floors. It also highlights some of the beautiful integration of art and design within the unique International Towers workplaces, and the role of creativity in delivering an environment that nurtures wellness and happiness.
The series has been curated by the team behind the Good Design Awards, and airs this Sunday 20th October 2019 at 2.30pm on Channel 10.