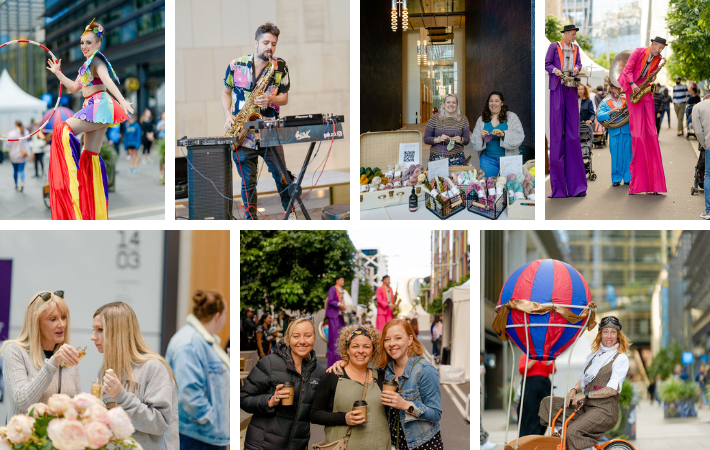 Well over 10,000 shoppers, fun seekers and their furry friends had a ball at our Artisan Market on Saturday 7th May. Thanks to all who joined in the fun.
A huge thank you to all the stallholders, artists, musicians, awesome behind-the-scenes team, and well over 10,000 members of the community who turned out to make the return of our Artisan Market on Saturday 7th May such a roaring success.
The buzz was incredible. Everywhere you looked there were stunning stalls, smiling happy shoppers, families having fun, and people enjoying delicious food and drinks to the backdrop of fantastic music.
And as leaders in workspace health and safety, we were particularly proud to hear that the St John's Ambulance team we had onsite didn't even have to give out so much as a single band-aid.
The dogs of Barangaroo
As much as we love people, it was an extra special pleasure to see so many delightful pooches padding around, enjoying the sounds and smells of the market, and being very good boys and girls.
What a way to spend a Saturday. If you came along and got some good pics, we'd love to see them on social media – so please add the hashtag #makeithappen if you put anything up to make sure we see it.
Thanks again for being such a wonderful crowd. Until next time…