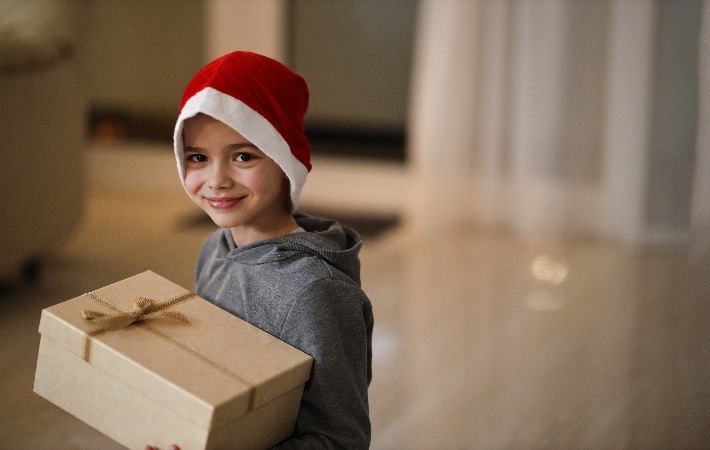 We're donating almost $50,000 worth of toys and vouchers for kids in need with Barnardos Australia - we just need your help to choose the gifts
Throughout the year, we partner with different charitable organisations to support people doing it tough. While most of us count down until the last day of work, the holidays can be an extremely hard time for vulnerable members of the community. To do our bit, we're donating almost $50,000 worth of toys and vouchers to kids and teens on behalf of our community.
As part of our 12 Days of Giving campaign, we're once again partnering with Barnardos Australia in a gifting drive. We've pre-paid for $33,000 worth of toys, but we need your help to spend it. Login to the Partner Portal below to browse our selected gifts, choose the ones you like, and we'll pick up the tab. Check out as you would for a normal purchase and your order will be deducted from the tab.
Barnardos Australia is a children's charity with over 100 years of history. Barnardos advocates for the safety of children at risk of abuse and neglect, helping them to thrive and achieve their brightest futures. They've worked to help over 10,000 young people from New South Wales so far. And, with your help, they'll be able to put smiles on the faces of thousands of kids this holiday season. Through Barnardos Australia, we're also donating $10,000 worth of gift vouchers to teens to help them buy necessities, like clothing and shoes.
We haven't forgotten about the great state of Victoria. With the help of Barnardos, gifts will also be distributed to Victorian children and teenagers through Whitelion. This will ensure that we're spreading the joy far and wide. In addition to this, we're supporting The Pyjama Foundation with the purchase of 85 gifts for the children they work with across both states. The Pyjama Foundation is a smaller charity that works to support and empower young people in foster care through education and mentorship.
We believe everyone deserves to experience the magic of the festive season and we're so proud to spread holiday cheer alongside our community.
Login to the Partner Portal now and choose some gifts for us to give.