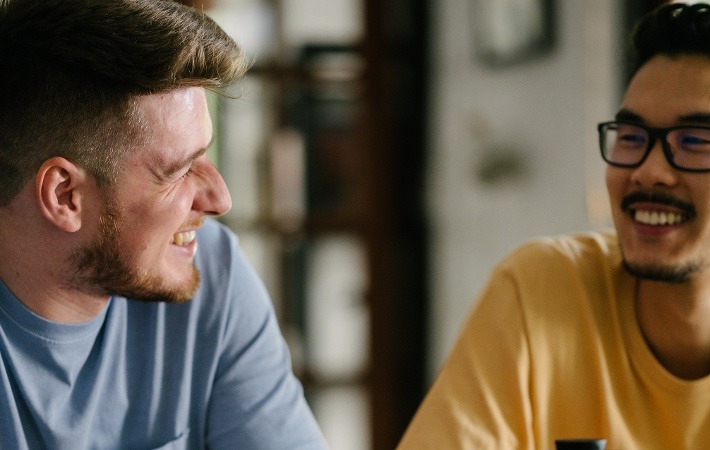 R U OK? Day is just around the corner, and if you're anything like me, you know that a simple question can pave the way for big conversations. But how do we make those conversations count, especially when they touch on the raw, the real, and the vulnerable?
The Power of Going Deeper
Sure, "Are you okay?" is a start—a beautiful and necessary start. But, let me ask you this: When was the last time you felt seen, understood, and genuinely heard after answering a simple "yes" or "no"?
Genuine connection blooms when we give conversations the depth they deserve. It's not just about hearing; it's about understanding. So, how do we get there?
3 personal tips to dive in but swim safely
1. Active Listening
"How was your day?" is an age-old question. When someone replies with, "Good," don't just leave it there. Dig deeper. "What made it good?" or "Anything exciting happened?" Listen intently. Your aim? To understand, not just to reply.
2. Provide a Safe Space
Remember those times when you felt judged or misunderstood? Not great, right? Aim to be the sanctuary for others where they feel safe sharing without judgment. Echo their sentiments and assure them that their feelings are valid.
3. Ask Open-Ended Questions
Instead of questions that garner a yes or no, how about, "How have you been feeling lately about everything going on in your life?" This encourages elaboration and showcases genuine interest.
When Words Aren't Enough
Ever had a moment where words just couldn't capture what you felt? Yeah, me too. Sometimes, a comforting silence, a reassuring touch, or just a shared moment can say more than a whole monologue.
So, have you checked in with yourself lately? How are you cultivating these deep connections in your own life?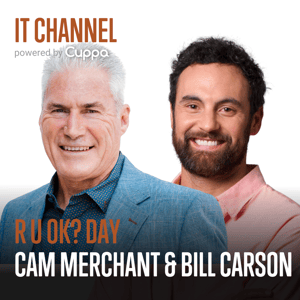 Join the conversation
Join our live stream on R U OK? Day at 12.30pm as I will be welcoming in Bill Carson who is a visionary leader and a catalyst for change in the field of mental health and resilience. Bill is also a committed Lifeline Volunteer Telephone Crisis Supporter having done over 650 hours over the past six years.

He will be providing practical tips and how you can have S.A.F.E. conversation if someone is struggling with their mental health.
Date: Thursday 14th September
Time: 12.30pm
Duration: 45 Minutes
Our expert, Bill Carson is a visionary leader and a catalyst for change in the field of mental health and resilience. He will be providing practical tips for strengthening the conversation if someone is struggling with their mental health. This part story-telling and part educational masterclass is not to be missed.

Reserve your members access spot and we'll see you there.

Cam Merchant
Cuppa.tv well-being host