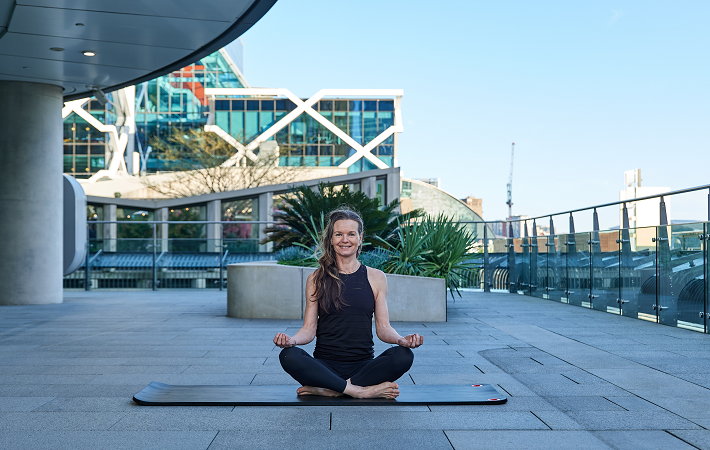 For better posture, body tone and a bit of fun, come and workout with Carmel in our Pilates-inspired "Tone-it Thursdays" - love yourself a bit more.
In a new world of varying work schedules and different shaped work stations, it's even more important to be good to your body with work on your posture, form and tone.
Meet Carmelle Crinnion, your Pilates Instructor
As a young teen, Carmelle had a passion for fitness and wellness. After a successful career in the corporate world, she decided to start a new chapter in the wellness industry and began her career teaching fitness classes such as Pilates, freestyle aerobics, Les Mills body pump, body balance, body attack, body step and boxing.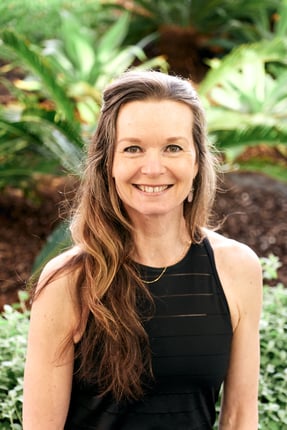 Her personal passion for fitness has sent her to all corners of the world with the World Triathlon Olympic Distance Championships where she went on to qualify for a total of 3 world champs over a 5
year period. She also holds two 2nd place titles in body shaping competitions including a title with the National IFBB Championships. All these successes serve as a testament to her passion and dedication to fitness and a high performance lifestyle that keeps her mentally and physically resilient.
Come and workout with Carmel in our Pilates-inspired 'Tone-it Thursday'.
Log in to our Partner Portal to book your spot.


Terms and Conditions
Class sizes will be capped at 20 students a class, bookings essential.
A waiver form must be completed before commencing each class.
We would also require proof of double COVID-19 vaccination before commencing each class.
All classes will be made available both live in person as well as live-streamed via the Zoom link on the Partner Portal.


All you need to know about '
Tone-it
Thursday':
When?
Class starts at 12.00pm every Thursday. Please arrive 5-10 minutes before so you have plenty of time to check in, set up and settle in.
Where?
Head to the Tower 3 Concierge and ask for the Tone-it Thursday class – a team member will show you to the lifts and grant you access to level 4, where the class is held.

How long?
Each class is 45 minutes long, designed especially to fit perfectly into your days at the office.
Can you do it?
Yes, absolutely you can. Beginners and experts all welcome – just let us know if it's your first time to help us look after you properly.

What should you wear?
Comfy clothes that let you move freely, from stretchy activewear to loose-fitting cotton, it's all good for Tone-it Thursday. And you don't need any footwear - classes are either barefoot or in socks, your choice.
What else do you need to bring?
Nothing. We've got mats, props and filtered water all free of charge, and we supply disinfectant disposables so you can wipe down everything you've used when you finish. Of course, you're very welcome to bring your own stuff if you prefer.
Are there bathrooms and somewhere to change?
There sure is, level 4 has male and female facilities.
Is the class Covid-safe?
Yes, we follow NSW Health advice to the letter, we employ best-practice social distancing measures in a very large workout area.
What activity should you expect?
You'll be guided expertly through a series of pilates-inspired movements using your own body weight and props like rings, exercise balls and resistance bands. You will always be encouraged to listen to your body and take breaks or skip activities at your own discretion - this is your time and we'll help you find the right balance in how you enjoy it.
Is your tutor trained in first aid?
Yes, Carmel and any other substitute tutor you may have is fully certified in first aid, so in the rare event you feel like you've injured yourself, we'll know what to do next.
Come and workout with Carmel in our Pilates-inspired 'Tone-it Thursday'.