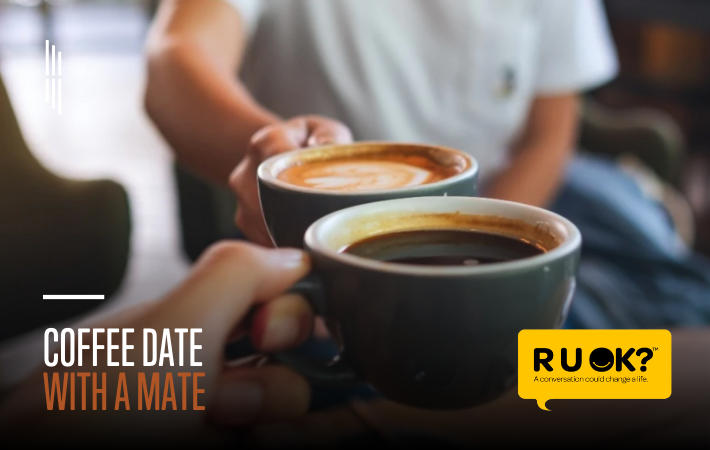 Invite a friend to join you for coffee and get their coffee for free with a complimentary coffee card from International Towers.
On September 14th, we celebrate RUOK? Day, and we're extending an invitation to our community to have a coffee date with a friend, courtesy of us. We have a generous number of complimentary 2-for-1 coffee cards to share.
When:
Thursday 14 September 2023
Where: Coffee cards are being handed out to each organisation's reception. Please contact your reception on the morning of Thursday 14 September to collect your card - numbers are limited.
Offer valid only at Campos & Toby's Estate. Offer Expires COB 14/09/23.
What is RUOK? Day
RUOK Day 2023, celebrated on September 14th, marks an important opportunity for individuals and communities to come together and prioritise mental wellbeing. This annual event encourages open conversations and connections, emphasizing the power of asking a simple yet profound question: "Are you okay?"
In a world that often moves too fast, RUOK Day serves as a reminder to slow down and connect on a deeper level with friends, family, and colleagues. It's a day to actively listen, support, and offer a helping hand to those who may be struggling with their mental health.
So, on RUOK Day 2023, let's make an extra effort to check in on our loved ones and those around us. A simple conversation can make a world of difference in someone's life. Together, we can create a more compassionate and supportive world where everyone feels valued and heard.