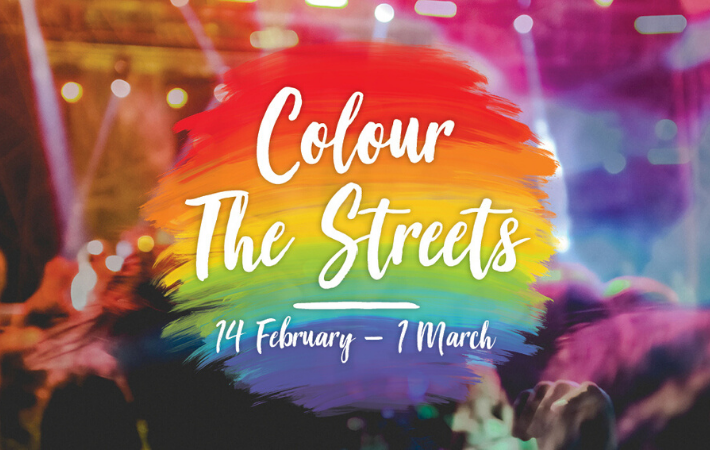 Colour The Streets returns to Barangaroo with a colourful program of events to celebrate queer culture and this year's Mardi Gras theme 'What Matters'

Colour The Streets returns in it's 3rd year celebrating the 42nd Annual Sydney Mardi Gras and this year's theme 'What Matters'.
So drop everything and mark 14 February to 1 March in your calendars, as things are about to get glitzy here at The Streets and you are invited!
We are celebrating with a curated events series and art installations designed to remind our community that it's time to tame our fears, take risks, be strong, courageous, and be proud!
The best part - there will be plenty of opportunities for self-expression: channel your inner Cher and join in for a night of singalongs and uncontrollable laughs at the one and only Sydney's alfresco Bingay, snap a pic with the colourful, bold and proud Pride Lion in Exchange Place, Barangaroo, or join us for Drag and Dine to enjoy an evening of fun and frivolity with performances by the effervescent Prada Clutch.
Fear not, your sensory journey doesn't have to end there. The Streets food collective will make sure you devour all colours of the rainbow with their themed menus, too-pretty-to-eat desserts and radiant cocktails.
| Find out more about what's on here |