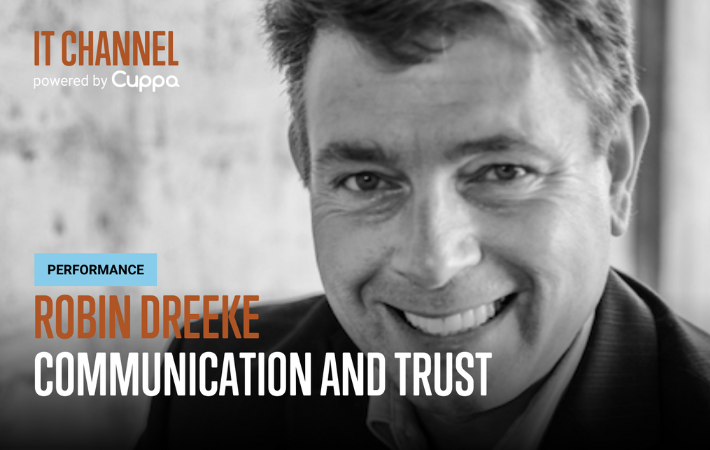 Curious to learn communication, connection and emotional intelligence from a retired FBI Special Agent?
Effective communication and emotional intelligence are critical for building strong relationships, driving employee engagement, and achieving business success. In fact, research shows that high EQ is a stronger predictor of job performance than IQ or technical skills.
Joining Cuppa host, Sean Hall, is former retired FBI Special Agent, Spy recruiter and Chief of the Counter intelligence Behavioural Analysis Program, Robin Dreeke to help us understand how we build trust and effective communication techniques.
In this session, you'll learn practical exercises to measure, build, and master your emotional intelligence and communication skills, enabling you to become a powerful influence in your organisation.
When: 12:30pm Thursday 24 August
Where: To join the conversation sign in or register for the partner portal using the button below. Once signed in you will be directed to the page on the portal with the livestream link.


More on Robin Dreeke:
Robin Dreeke is an accomplished Executive Coach, Best-Selling Author, and Professional Speaker with an impressive background. As a Marine Corps Officer and retired FBI Special Agent, he served as Chief of the Counterintelligence Behavioral Analysis Program where he honed his skills in Recruiting Spies and Behavioral Assessment.
Today, Robin has translated his expertise into his unique Interpersonal Communication Strategies that focus on Recruiting Allies in business. Since 2010, he has been working with Executives, Corporations, Entrepreneurs, Military, and Law Enforcement to help them Forge Trust, Solve Challenges, and Lead.
Robin's People Formula has helped countless individuals and teams achieve quick, measurable results and maximum success. Whether you're a newly promoted leader, executive, sales team member, or customer relations specialist, Robin's proven strategies will help you excel.