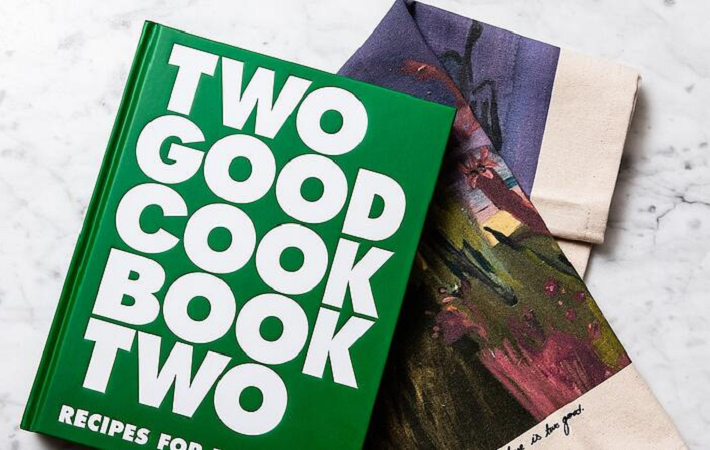 Our foodie friends at Two Good Co. will have a delicious 'pop-up' stall this Tuesday 12th April, 11.30am to 1.30pm in the Tower Three South Lobby.
If you like the sound of browsing delicious items for sale and an easy chance to win some really tasty prizes, pop down to the Two Good Co. 'pop-up' stall, coming to the Tower Three South Lobby this Tuesday 12th April between 11.30am and 1.30pm.
In addition to the choice of many fantastic foodie items to buy, you'll also get a chance to enter the draw to win one of five awesome prize collections. Once you've browsed the stall, look out for the International Towers team nearby running this tasty competition.

What you could win:
A Two Good gift pack that includes:
Two Good Cookbook
Two Good Tea Towel
International Towers Carry Bag
(total value = $70)
How you could win it:
Pop down to the Two Good 'pop up' between 11:30am and 1.30pm on Tuesday 12th April
Look for the International Towers team nearby and ask for an entry ticket
Add your name and your mobile number to the back of the ticket
Enter a guess at how many meals Two Good Co. donated to women in refuges last month
Hand back your completed ticket
The first five correct entries to be returned – or the five closest guesses to the correct number when the 'pop-up' closes at 1.30pm – will each win a prize. See further T&Cs below.

Two Good Co. does amazing work for our community, in particular for survivors of domestic violence. You can read more about them here: Two Good Co.



Terms and conditions:

In line with The Community Gaming Act 2018 and the Community Gaming Regulation 2020 started on 1 July 2020, we outline the "rules" of this competition as follows. When you enter one of our competitions, we will assume that you have read these rules and that you agree to them.
The competition is open to anyone who physically enters from within our lobbies.

The competition closes on Tuesday 12th April at 1:30pm and International Towers reserves the right to amend the competition end date at any time.
Winners will be chosen by selecting the first five correct answers. If there are not five correct answers, we will select the five closest correct answers. If there are more than five entries who qualify to win because more than one answer are the same, we will randomly select the prize winner from all the answers that are the same. The International Towers team will notify winners via the phone number provided on the entry ticket.
By entering the competition, the winner agrees to participate in any such promotional activity and material as International Towers may require.

There are five prizes consisting of Two Good products at a value of $70.

If an advertised prize is not available, we reserve the right to offer an alternative prize of equal or greater value.
Each competition will have clear guidelines and or instructions on how to compete or register to win.
Distribution and or collection of prizes will be coordinated by the International Towers Management Team.
International Towers reserves the right to amend these rules at any time. International Towers may also create rules which will apply to a specific competition only. If we do this, then we will publish the amended competition rules and/or specific competition rules on the relevant competition page.