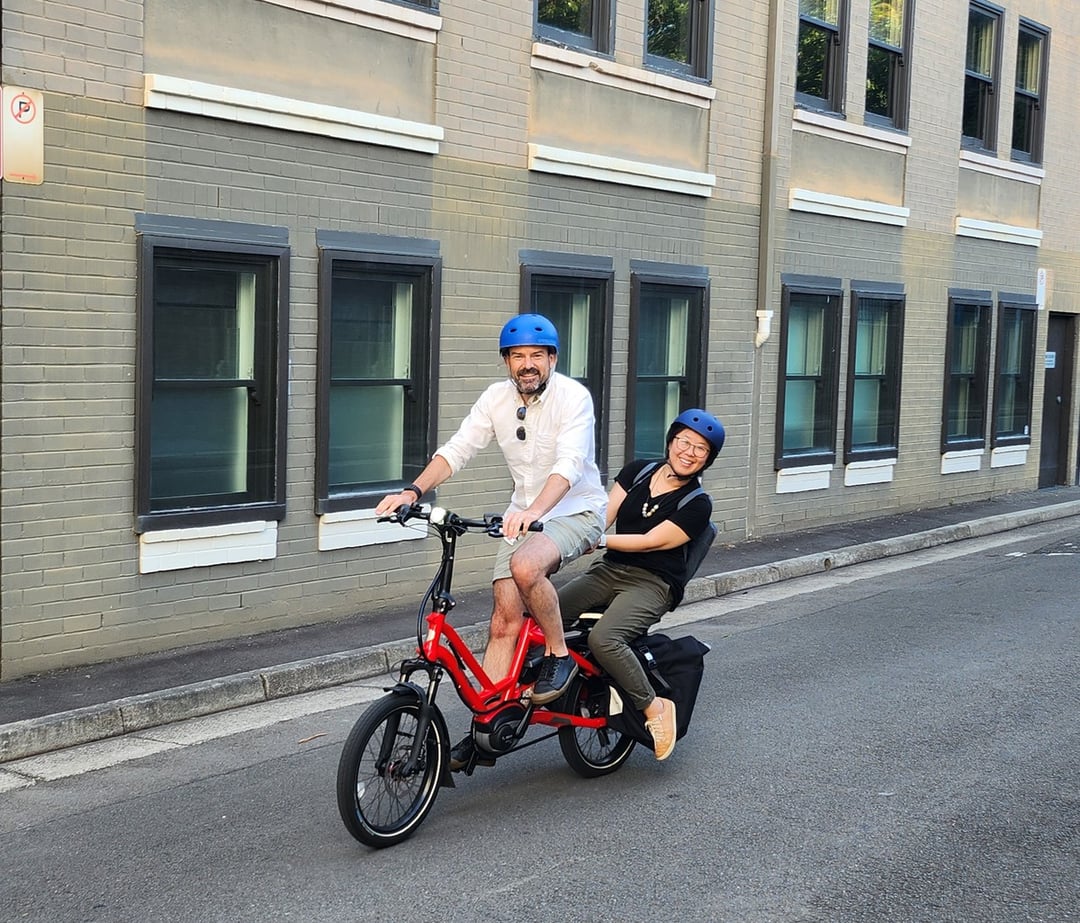 When Jeff Oatman won our eBike competition, he wasn't sure how he would roll on electric wheels
If you liked the look of the two free eBike subscriptions with Lug and Carrie that we offered in our recent competition to celebrate Ride to Work Day, you weren't alone – we were inundated with entries from International Towers community members who took a few seconds to scan the QR code and leave their details on our award winning digital resources platform, the Partner Portal.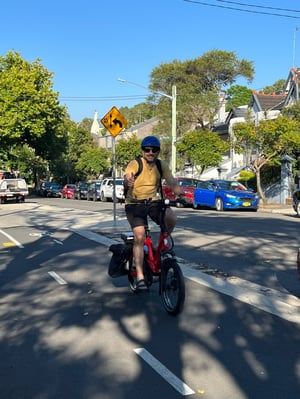 One of the entrants was Jeff Oatman, head of collaboration and membership for our tenant partner, the Green Building Council of Australia (GBCA). Jeff has been riding to work on a traditional non-electric push bike in and around Sydney for 10 years.
"Before I won this I was such a traditionalist, I just couldn't have imagined myself on an electric bike," smiles Jeff. "But I tell you, I didn't realise how much I disliked doing Sydney's hills on my push bike, until I didn't have to. Now I know I don't have to face those gruelling inclines every day with an electric bike, I'm not sure how I'll go when the free subscription ends… anyway I'm looking at options to keep me on the road on an eBike."
If Jeff needs some help deciding whether he should make the jump to full time eBike rider, his wife will probably have something to say about it. Word on the street is that Jeff has been giving Mrs Oatman a lift to and from work in the passenger seat of his eBike, almost every day since he won the free three-month subscription.
If you can see yourself on a state-of-the-art electric bike that propels itself up Sydney's steepest hills, take a look at Lug and Carrie.