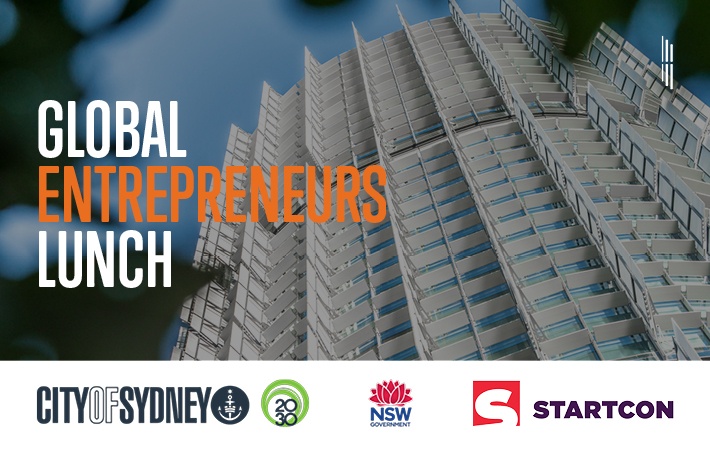 by International Towers
StartCon, International Towers, and the City of Sydney came together to create a truly unique experience that brought together high-profile international visitors, government, corporates and the local tech ecosystem, for a lunch-time gathering at a stunning Barangaroo location.
With over 15 world-class international speakers in town for StartCon 2017 on Dec. 1 and 2 in Sydney, it was a chance to connect with them over an exclusive 2-hr networking lunch.

Some of the international visitors included:
Jager McConnell, CEO, Crunchbase
Marcus Segal, Partner, Upshift Capital
Sarah Bird, CEO, Moz
Guillaume Cabane, VP of Growth, Drift
Edmond Lau, Author of The Effective Engineer
Antonio Garcia Martinez, Author of Chaos Monkeys
Zack Onisko, CEO, Dribbble
John Fitzpatrick, Head of JAPAC, Google Cloud
Mina Rad, Founder, Different


This event was brought to you by International Towers, StartCon and City of Sydney as part of the City of Sydney's Visiting Entrepreneur Program, supported by NSW Government.
Registrations were by invite only.