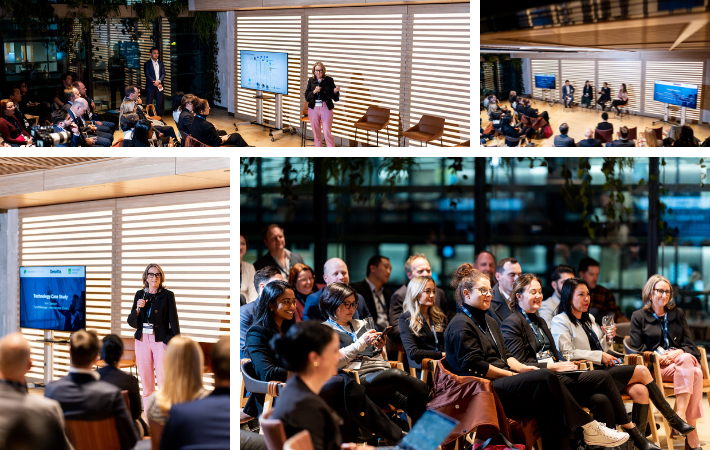 Thanks to everyone who came along to this excellent evening event to discuss delivering ESG outcomes in the real estate sector.
This excellent evening event, jointly hosted by Taronga Ventures, Deloitte and ULI Asia Pacific on 28th July at International Towers, sought to highlight the rapidly evolving relationship between innovation and driving ESG outcomes.

The session opened with a warm welcome from our very own Kim Dawson, Fund Manager of International Towers, followed by opening remarks from Davina Rooney, CEO of the Green Building Council of Australia, who provided a snapshot of the current ESG landscape and the opportunities for real estate to deliver ESG change. This was followed by a vivid panel discussion between Chi Mun Woo, Partner, Sustainability Services & Climate Change at Deloitte Australia, Su-Fern Tan, Head of ESG at CBRE Asia Pacific, and Joanna Marsh, GM Innovation & Advanced Analytics at Investa Property Group. The panel discussed the role of innovation to drive better ESG outcomes, challenges faced on both the innovation and sustainability fronts, and technologies with the greatest ESG impact potential for the real estate sector.

The session then concluded with a case study from Kim Dawson, Fund Manager of International Towers highlighting how technology has helped International Towers become one of the world's most sustainable commercial precincts and Australia's first large-scale carbon-neutral community.

Click the link below to watch the recording (please note there were a few audio issues with the broadcast, however, you can still hear the whole conversation).