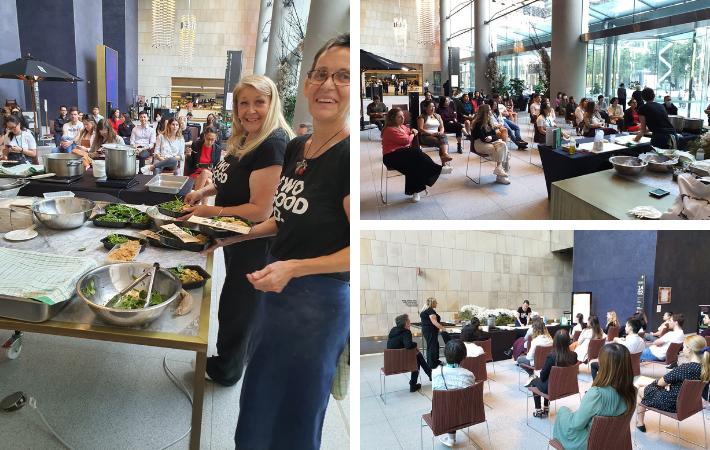 We're excited to confirm that cuisine and community champions Two Good Co. are back with another free Masterclass: Lentil Dahl
We are hosting another free Masterclass from our foodie guru friends at Two Good Co. This time the talented team are going to show us how it's done with a comforting Lentil Dahl created by the Two Good sous chef Ivan Alurac. It's such a simple dish but heady with spices, along with an entire bunch of coriander, from root to leaves.
If you can't make the masterclass, visit the Two Good pop-up, featuring the legendary Two Good muesli, relish and condiments.
All registered students will have lunch together after the Masterclass - enjoying the delightful dish they've just watched be prepared.
When: Wednesday 17th August at 12.30pm - sharp
Where: Tower Three South Lobby
Who: Spaces are strictly limited, register now to secure your spot
You must move fast for this one, seats at the table will get snapped up quick. If you miss out on a seat, there will be standing room to watch the masters at work – as long as you can deal with watching others eat the treats.
NOTE: The lunch provided is strictly for those early bird registered students who have an assigned seat.
That same day in Tower Three South Lobby, Two Good Co. will be selling their wares in a 'pop-up' stall between 11:30am and 1.30pm. And please do take a minute to read about the amazing work Two Good does for our community, in particular for survivors of domestic violence. You can read more about them here: Two Good Co.
Login or Register to the Partner Portal to book your spot.