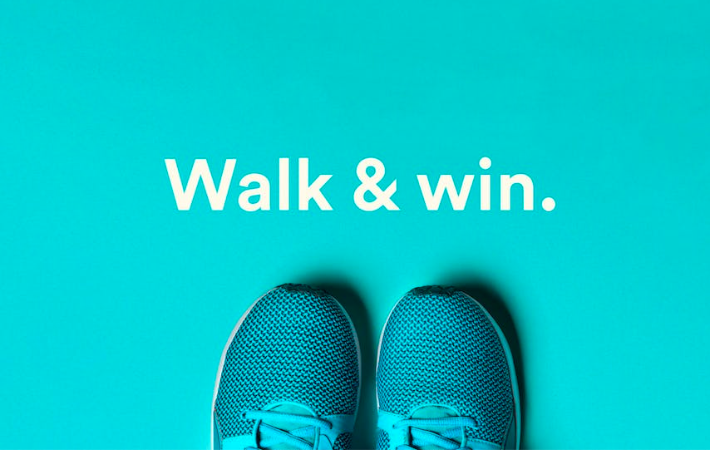 Lace up your walking shoes and dust off your smartphone camera. We're inviting you to embark on a rewarding adventure.
This October marks Mental Health Month and we're encouraging our community to take a step towards better wellbeing with the introduction of five walking routes at International Towers.

Need some extra motivation to get moving? How about a $500 prize package? We're giving one lucky Partner Portal member the chance to win a personalised gait assessment and a pair of sports shoes tailored to your results from BOSIC at Barangaroo.

Hold the phone! What's a gait assessment, you say? Essentially, it's a comprehensive analysis of your movement, examining factors like your stride, heel placement, and pelvic angle, to help you optimise your walking and running experience.

Winning is a walk in the park. Simply take a stroll along one of our five new walking routes at International Towers, take a selfie at your favourite point of interest listed on the route, and email your gorgeous snap through to hello@internationaltowers.com by 3PM on Friday, 20 October for your chance to win.

Terms and Conditions
Please read the competition rules carefully. When you enter one of our competitions, we will assume that you have read these rules and agree to them.
The competition is open to members of International Towers Partner Portal. Not a member? Simply sign-up now

.

Only one entry per person unless otherwise stated.
The closing date is as specified in each competition, and International Towers reserves the right to amend the competition end date at any time.
By entering the competition, the participants agree to International Towers using their selfie submission in any promotional activity and material as International Towers may require.
No part of a prize is exchangeable for cash or any other prize. The total prize pool is valued at $500.
If an advertised prize is not available, we reserve the right to offer an alternative prize of equal or greater value.
Each competition will have clear guidelines and or instructions on how to compete or register to win.
Distribution and or collection of prizes will be coordinated by the International Towers Management Team.
This competition is brought to you by International Towers Partner Portal and has no affiliation with, association to, authorisation or endorsement by Apple iOS and Android or any of their subsidiaries.
International Towers reserves the right to amend these rules at any time. International Towers may also create rules which will apply to a specific competition only. If we do this, then we will publish the amended competition rules and/or specific competition rules on the relevant competition page.