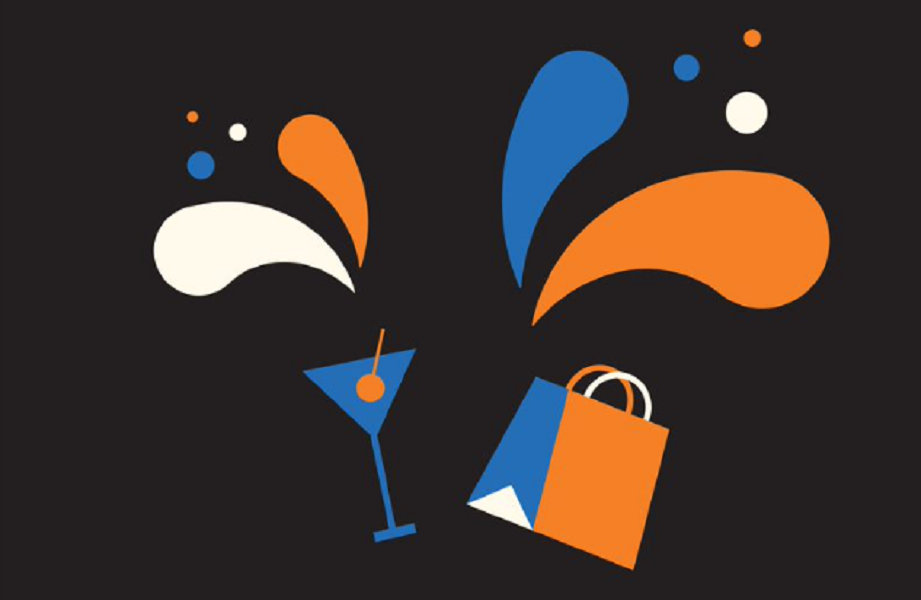 We're making Fridays feel good again with a range of exclusive offers Fri-Yay!
Our The Streets of Barangaroo retailers love Fridays as much as you do. That's why they've joined the Fri-Yay! party.
Celebrate Fridays in February with these sweet deals:*
Costi: $15 fish burger and chips

Toastie: $15.95 toastie plus a fresh juice, fruit salad or yoghurt

Iron Grill: $12 smokey southern chicken pieces with chips and peri peri mayonnaise

Pepperseed: Free can of soft drink with any meal

Bahn Meats: Prawn wrapped in potato - $3 per piece or $12.50 for a box of 4

IIKO Maze Soba: $10 Asahi or Kirin PLUS 4-piece chicken karaage set

Sydney Barber: 20% off all haircuts

Devon Cafe: Scallop crudo, Devon mie goreng chicken, and mini truffle sundae for $40

Anason: $30 monkfish kebab and wine

SAX: Boutique gin menu

Love Fish: 2-for-1 cocktails at $22

NOLA Smokehouse and Bar: $45 steak frites

Lotus Barangaroo: $28 mixed dumpling basket, $18 watermelon spritz mocktail, $23 Lazy Susan cocktail

Campos T3: Free coffee with any burek/pie purchase after 11AM

The Meat Wine & Co: Express Lunch menu with one course $35 pp, two courses $42 pp; three courses $49 pp

Toby's Estate Barangaroo: 50% off cookies with every hot drink and iced coffee purchase *(*limit to one redemption per drink, valid from 10AM until close)

The Precinct by Toby's Estate: Free hot drink or iced coffee for every purchase on their Dine In menu *(*limit to one drink per purchased item, from 7AM to 2PM, excludes purchases of sides on the Dine In menu)

Sharetea: 2 bubble teas for $10 until 5PM
Now that's one long list to celebrate!
*These special offers are brought to you by the The Streets of Barangaroo retailers that you see listed here. Deals are only available on a Friday throughout February 2023.