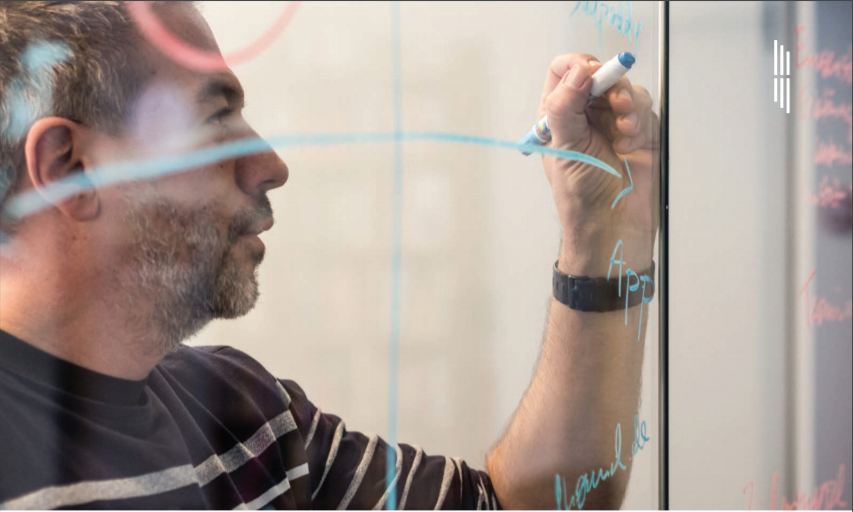 With the help of Adjunct professors from Stanford University's d.school
In collaboration with Lendlease, International Towers will proudly host an exclusive 'hackathon', where members of our community have an opportunity to learn from world experts and help solve a very real problem.
The Lendlease Innovation Lab (The Lab) has partnered with Stanford Adjunct professors Perry Klebahn and Jeremy Utley from Stanford University's d.school and R U OK? to create a community event that teaches the fundamentals to applying idea generation techniques to solving diverse challenges. It's a fast-paced approach to validating and testing innovations and is a great opportunity for budding innovators to work with and learn from world-class experts from Stanford University's d school.

The Challenge statement is: 'How might we help young men in Barangaroo overcome the perceived stigma of talking about their feelings when they need help' and was co-developed with R U OK?, a community organisation and nation-wide campaign dedicated to suicide prevention by inspiring and empowering everyone to meaningfully connect with the people around them and start a conversation with anyone who may be struggling with life.

Apart from contributing to a very worthy initiative, the hack will provide valuable lessons and insights into efficiently generating problem-solving techniques, as well as teaching participants how to think quickly and refine broad ideas into workable concepts.

Participation is limited to members of the International Towers community. You can only register for the Hackathon through our partners portal.
Once you have logged into the Partners Portal you will be able to register for the event. If you don't yet have access to the Partners Portal, please register below.


Date: 27th August 2019
Time: 11 am – 12 pm
Venue: International Towers, Tower Three, South Lobby