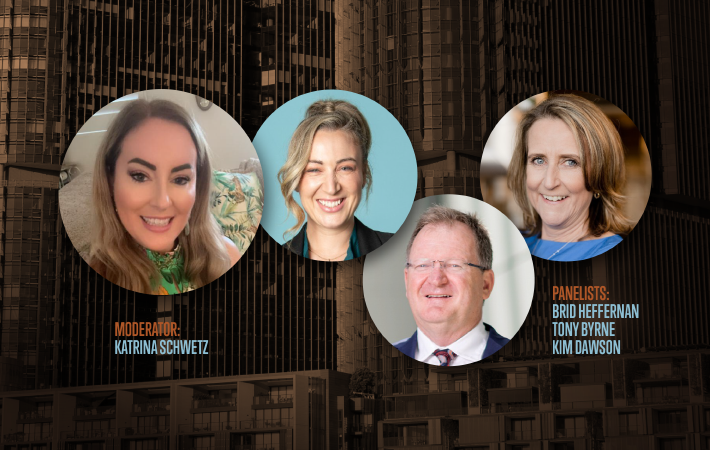 *Tickets sold out* We are proud to be partnering with The Gentlewoman's Union for their International Women's Day event this year
Join us for a panel discussion on the topic of 'DigitALL: Innovation and technology for gender equality'. At International Towers, diversity and inclusion is a core value, and the theme of this years International Womens Day seeks to start a conversation about this important issue and its impact.
Our Panel
Brid Heffernan from The Gentlewoman's Union will be on the speaker panel with Kim Dawson, Fund Manager and Tony Byrne, General Manager at International Towers with Treasurer of the The Gentlewoman's Union, Katrina Schwetz moderating.
When: 8am - 9am Wednesday 8 March
Where: Companion Way, Level 30, Tower 2, International Tower Towers
Guests will be served a light breakfast at 8am, and our Panel will commence at 8:30am.
Tickets for this event commencing at 8am Wednesday 8 March have been allocated. Keep an eye on Partner Portal, emails and our social channels for more ways to get involved.