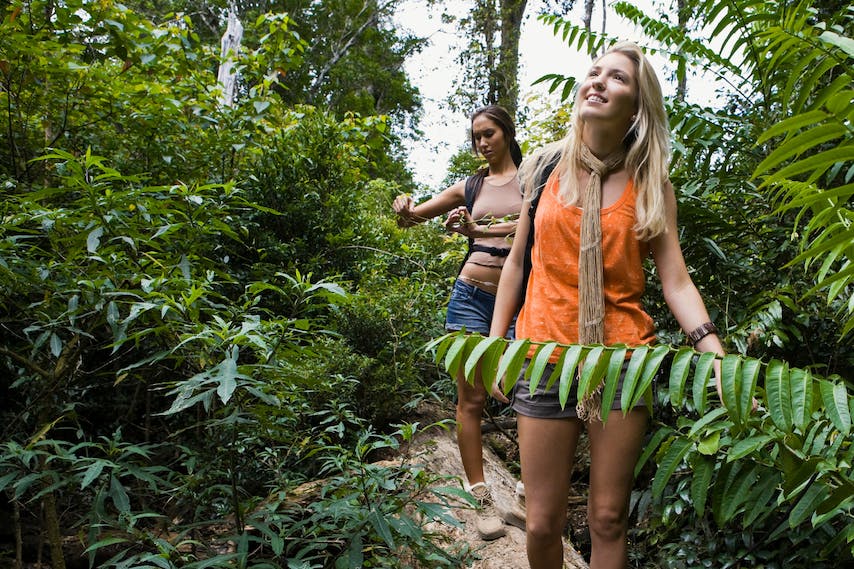 We're giving away 20 Wilderlands gift packs
Last week our Sustainability Summit took place with a series of talks led by experts and innovative minds. We hope you had the chance to catch those thought-provoking discussions. (If not, you can catch up here).
In celebration of the success of the Summit, we're proud to be offering you the chance to permanently protect high-value conservation land, one square metre at a time.
We're giving away 20 Wilderlands gift packs (worth $30 each). By claiming your pack, you'll be a part of our contribution to protecting almost 6,000sqm of land.

For your chance to win, simply leave a green heart emoji in the comments on our Instagram post here. Yep, it's that easy!
Pro tip: If you're on a computer, just copy and paste this one (💚).
The first 20 people to comment will receive a link to claim their pack. After unlocking the pack, you'll get your very own profile, where you can learn about the impact you are making and receive regular reports on the projects you are supporting.
Wilderlands provides individuals and organisations with the ability to protect Australia's biodiversity through the purchase of Biological Diversity Units which each represent 1sqm of land protected in perpetuity. Wilderlands is a response to the need for greater investment in nature, aiming to develop a solution that is both accessible and scalable by aligning the interests of landowners, conservationists, consumers, and large corporates making protecting the planet possible.
For those who would be interested in purchasing a square metre of wilderness for their loved ones or themselves, you can click here. There are currently four available properties and environments for purchase and protection. There are woodlands near West Wyalong in NSW, wetlands in Meningie in SA, tall forests in the Otway Ranges in Victoria, and grasslands in Victoria's Riverina.
Hurry and get commenting now! It's first-come, first-served until Friday, 30 September at 3PM.

Terms and Conditions
In line with The Community Gaming Act 2018 and the Community Gaming Regulation 2020 started on 1 July 2020, we outline the "rules" of this competition as follows. When you enter one of our competitions, we will assume that you have read these rules and that you agree to them.
The competition is open to members of the International Towers Partner Portal who have engaged with one of our sustainability events. Not a member? If you work in International Towers Tower 2 or Tower 3 or International House you can

join here

.

Only one entry per person unless otherwise stated.
The closing date is as specified in each competition, and the Building Management Team reserves the right to amend the competition end date at any time. The winners will be contacted shortly thereafter.
By entering the competition, the winners agree to participate in any such promotional activity and material as the Building Management Team may require.
No part of a prize is exchangeable for cash or any other prize.
If an advertised prize is not available, we reserve the right to offer an alternative prize of equal or greater value.
Each competition will have clear guidelines and or instructions on how to compete or register to win.
Incorrectly completed entries will be disqualified.
Distribution and or collection of prizes will be coordinated by a member of the Building Management Team.
The Building Management Team reserves the right to amend these rules at any time. The Building Management Team may also create rules which will apply to a specific competition only. If we do this, then we will publish the amended competition rules and/or specific competition rules on the relevant competition page.
Under NSW Law this competition does not require a permit.