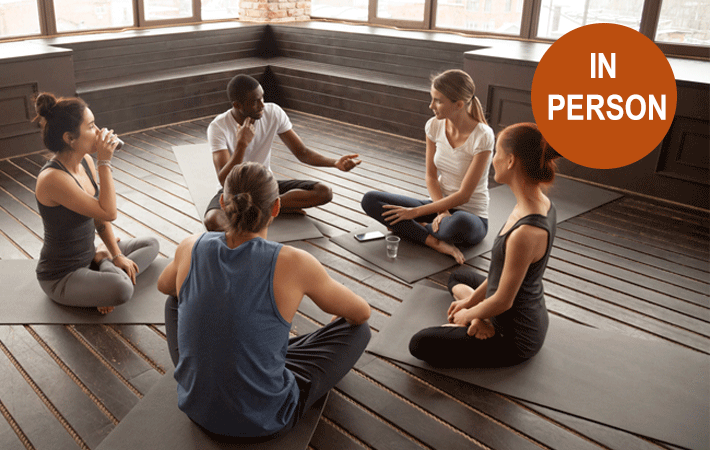 Make Wellness Happen, sponsored by International Towers
We've never needed to invest time in maintaining our physical and mental wellbeing more than we do right now.

As part of our commitment to the holistic wellbeing of our people and partners, International House and International Towers, Tower Two and Tower Three, have launched an exclusive program of complimentary wellness experiences. A collaboration with health and fitness experts, the program comprises of weekly sessions in meditation, yoga, bootcamp and pilates, and is suitable for people of all fitness levels. Sessions will be held indoors and range from 30 to 45 minutes for optimal convenience. It's the perfect opportunity for busy professionals to better their physical and mental wellness!

Details and Guidelines: Looking for a healthy way to take a mid-day break? Etch out some time in your week to pause with one of our meditation and mindfulness coaches. Learn how to be present, clear the mind and unclutter your thoughts with a 10-minute guided meditation or mindfulness exercise and 5 minutes Q&A. The benefits will amaze you.

Please note that due to the COVID-19 restrictions, all of our on-premise wellness classes will be held in accordance with the Government guidelines.
Classes will be limited to a maximum of ten people and bookings are essential.
Please meet the concierge in the Tower 3 lobby to gain access to our classes.
Prior to the commencement of class, you will be asked to sign a waiver.Please bring all of your own equipment - single-use towels will be provided.
Please make use of the hand sanitiser station on arrival to class.
Please make use of our self-test temperature station on arrival. If you have a fever, you will be unable to stay to attend the class.
Please note that all classes will be live-streamed, with recordings made available on the same day for those unable to attend in person. If you specifically don't want to appear in the recording, there will be positions where you can be placed out of the shot.