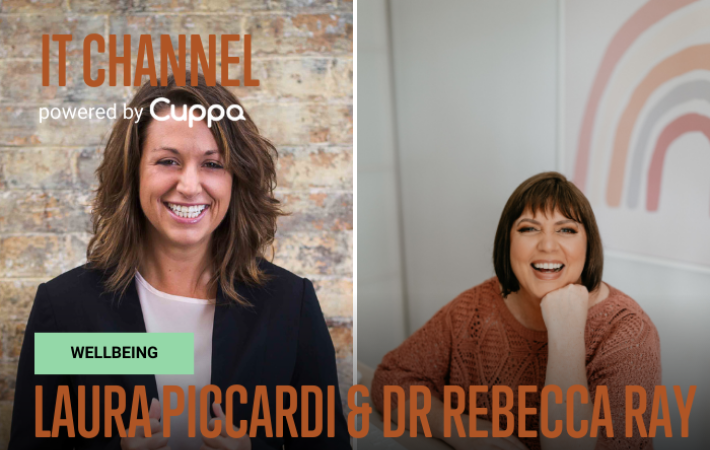 Wanting to learn how to balance motherhood, work and personal life?
Then join us for the 30-minute cuppa on just that. Join our "Mums the Word" LIVE masterclass in the lead up to Mothers Day, a great opportunity to connect and explore the challenges of balancing work, personal life and parenting.
Laura Piccardi will be sitting down with Dr Rebecca Ray on the art of effective communication, managing guilt, creating a support network, alongside practical tools for achieving a fulfilling balance. Investing in this masterclass will not only support the wellbeing of the mothers in your team, but also boost productivity and engagement at work.

Get your pen and paper at the ready and we'll see you there.

When: 12:30pm Friday 12th May
Where: To join the LIVE masterclass sign in or register for the International Towers Partner Portal.




More about Dr Rebecca Ray:

Dr Rebecca Ray is a clinical psychologist, author and speaker who helps big-picture-thinking people master their psychology. Over the course of two decades of consultations, speaking events, books, and audio, she has encouraged thousands of humans making an impact on the world to live a life that's fulfilling, unapologetic, and free.

Beck's expertise as a professional zig-zagger sets her apart as one of Australia's most in-demand and authoritative voices in the personal development space. Her science-backed, hard and heart truth approach is uniquely informed by her pivots from pilot to psychologist, from dating men to marrying a woman, and from being burnt out to bestselling author.

Beck is the author of six books, including Be Happy, The Art of Self-Kindness, The Universe Listens to Brave, Setting Boundaries, Small Habits for a Big Life, and Difficult People (released in May 2023).

She lives in the soul-fed hills of the Sunshine Coast in Queensland with the great loves of her life: her wife Nyssa, son Bennett, two rescue Irish Setters and one gangly Weimaraner.

If you'd like to find out more about booking Dr Rebecca Ray for your organisation then you can do so here: Book Speakers

‌