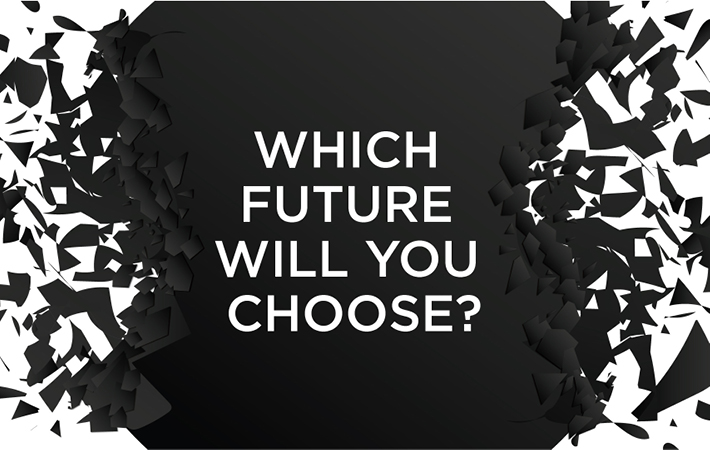 We're opening the doors to two possible futures. Which one will you choose?
This unique exhibition developed by the City of Sydney under its 'Better Buildings Cup' program takes a very creative and imaginative approach to presenting us with a peek into our possible future based on the actions we take today.
The interactive displays highlight the role we all play in creating futures. Ten objects, designed by local artists, tell of two possible futures: a utopia where we tackle climate change and a dystopia where extreme climate has changed our way of life forever. Audio narratives accompany each object, celebrating the powerful nature of stories in offering us insight into both the obvious and surprising unintended consequences of our actions.
We're challenged by serious questions that must have our attention: Will our low-carbon city bristle with green buildings? Will our infrastructure be powered by renewable resources? Will waste be a dirty word? Will our cities be smart, sustainable place of opportunity? Or is dystopia around the corner? Will we be crippled by climate change? Will our cities fight it out for scarce resources as plastics outnumber people? Will nature be a nostalgic memory? What does our future hold?
See the exhibition in the lobbies of Towers One, Two and Three from 24 September to 14 October.