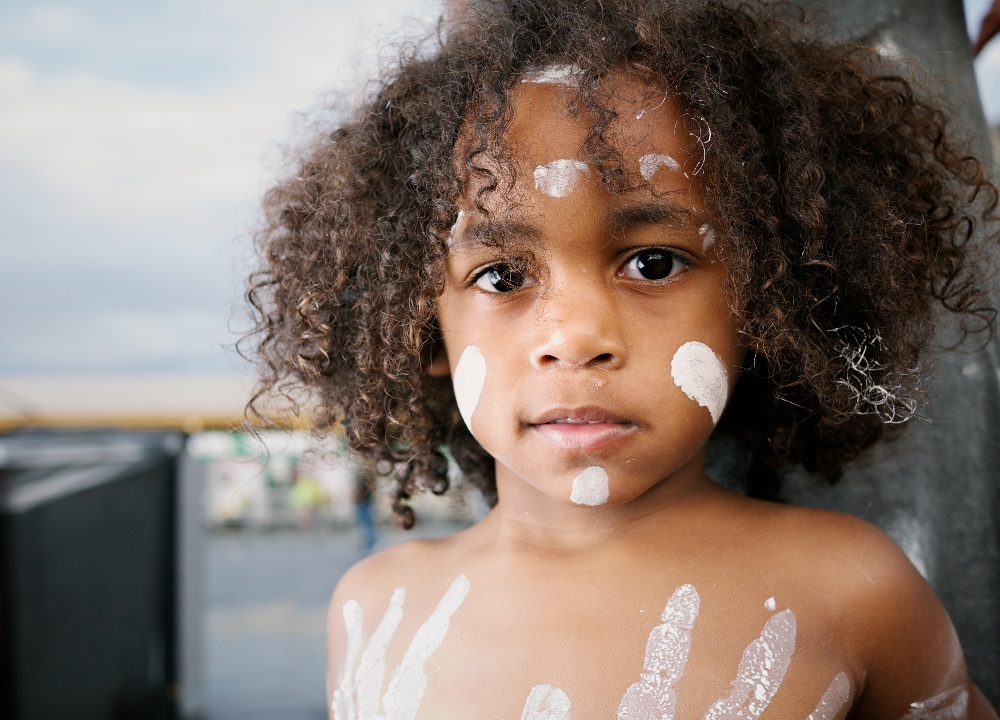 Join in the NAIDOC Week celebrations at International Towers for your chance to win a Northern Territory trip worth $5,000. Just follow the Reconciliation Trail.
National NAIDOC Week events are held across Australia in the first week of July each year from Sunday to Sunday, to celebrate and recognise the history, culture and achievements of Aboriginal and Torres Strait Islander peoples. This year's NAIDOC Week dates are 3rd to 10th July and the theme is "Get up! Stand up! Show up!" which encourages everyone to champion institutional, structural, collaborative, and cooperative change while celebrating those who have already driven and led change in Aboriginal and Torres Strait Islander communities over generations.
There is plenty going on at International Towers to mark National NAIDOC Week. See below for our jam-packed listing of activities to celebrate.


Take a walk through our interactive Reconciliation Trail in our Lobbies

and you could win a trip for two people to experience the 56th Freedom Festival in NT, 26th to 28th August 2022

Walk with our First Nations people through the seven days of NAIDOC Week, exploring seven events that changed our journey toward reconciliation. From Invasion and the Frontier Wars that ensued, through to today's commitment to the Uluru Statement of the Heart and an enshrined voice to parliament.
Explore this unique experience, then answer seven simple questions to go into the draw to win from a bundle of amazing First Nations gift packs or an all-inclusive experience for two people to attend the 56th Freedom Day Festival in the Northern Territory - 26th to 28th August 2022.
7 Events to look out for on the Reconciliation Trail:
Invasion & the Frontier Wars
Wavehill Walk Off
Mabo High Court Decision
Tent Embassy
The Freedom Rallies
The National Apology
Uluru Statement of the Heart
Here's how to play:
You will find the displays in each International Towers lobby; The Tower Two, South and North Lobby, Tower Three South Lobby, and a single display in the International House lobby. The seven displays contain information about key events, each with a question. Once you have found the seven questions and answers, use the QR code to enter your details, along with seven correct answers and you will go into the draw to win.
Be or become a member of the

International Towers Partner Portal

.
Follow the trail through your lobby to find the seven questions and answers.
Scan one of the QR codes to enter your details and complete your seven answers.


Details of the grand prize valued at $5,000:
A double pass to this year's Freedom Day Festival in Kalkarindji, Northern Territory, August 26th to 28th.
2 return airfares from your capital city, one night hotel accomodation, three nights camping accomodation.
Transfers from Darwin to Kalkarindji, food and drinks, sleeping bags, inflatable mattress and camping chairs.
Our NAIDOC Week partners, Little Rocket, will be your 'hosts with the most' and on hand to assist with enquiries during your trip.
Festival activities will include: Guided History Tour - Jinparrak, Kalkaringi Arts Centre Tour, Ceremony/Dance, Football & Netball Competitions, Night Concerts feat Paul Kelly, Vincent Lingiari Memorial Lecture, Walk the Walk Off Trail, Victoria River.


Runner up prizes
1st Runner Up - First Nations experience selected by our First Nations partners, Little Rocket valued at $250


Bouddi Aboriginal Walking Tour. Take a journey through the land with Girri Girra. Walk in the footsteps of Australia's first people and feel their living connection to the 21st century. Hear timeless stories, see original rock carvings and feel the power of connecting with this beautiful country. The Bouddi Walk takes place in Bouddi National Park. The park and surrounding area contain many Aboriginal sites, more than 100 significant sites have been recorded, with more still likely to be found. During the tour your guide will share stories, history and ancient knowledge that provide valuable insight into Bouddi National Park and the surrounding area. Participants will also have the opportunity to witness a traditional Acknowledgement of Country, hear our creation story and participate in a traditional smoking ceremony.

2nd, 3rd and 4th Runners Up - specially curated prize packs containing all the items listed below, valued at $250



The competition closes on Friday 15th July at 5pm. A grand prize winner and four runners-up will be drawn at random. We will notify the winner using the phone number or email supplied with their entry, please see more terms and conditions below. Winners will be announced shortly after the closing date.

What: NAIDOC Interactive Trail

When: Sunday 3rd July to Friday 15th July

Where: Displays throughout International Towers lobbies
*See terms and conditions below.
Smoking ceremony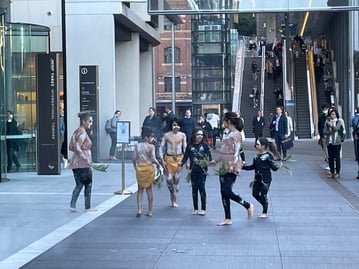 We're excited to confirm that once again we'll be hosting a smoking ceremony and cultural dance to celebrate this incredibly important week. Starting in Exchange Place adjacent to the Tower Three south lobby, it will then wind its way through Tower Two and Tower One in an enchanting display of Indigenous culture.
What: Smoking Ceremony & Cultural Dance
When: Tuesday 5th July at 8:30am
Where: Exchange Place, adjacent to Tower Three south lobby.

Share and learn with Isaiah Dawe,

CEO / Founder 'ID. Know Yourself'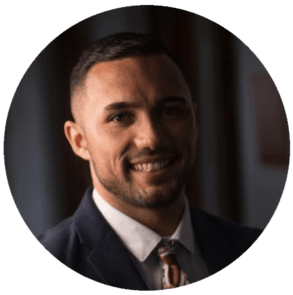 Attendees will hear from Isaiah Dawe, CEO and Founder of 'ID. Know Yourself', the first Aboriginal not-for-profit mentoring organisation to specifically support Aboriginal teenagers in preparing them for life after foster care.
Isaiah will share his journey and explain why it's so important that we all get up, stand up, and show up this NAIDOC Week.

As Founder and CEO of 'ID. Know Yourself', Isaiah is determined to impact the lives of the 22,000 Aboriginal children in Out of Home Care. The 'ID. Know Yourself' purpose is to break the cycle of intergenerational trauma and disadvantage by establishing belonging, discovering purpose and empowering positive choices.

Isaiah was a finalist in the 2019 NSW / ACT Channel 7 Young Achiever Awards and winner of the 2017 Aboriginal and Torres Strait Islander TAFE NSW student of the year. He was also the first Indigenous person to be awarded TAFE NSW student graduate of the year. Isaiah has now been appointed as a Board Director of TAFE NSW and Marist 180 Youth Care and was a 2022 nominee for Young Australian of the Year. He has also recently been named one of Sydney's Inner West's 30 most influential people under 30 in 2022.
Photo credit: ID Know Yourself.
What: Exclusive event: invite-only
When: Wednesday 6th July at 8-9am
Where: One International Towers, Barangaroo Sydney
Indigenous Literacy Foundation - Book Sale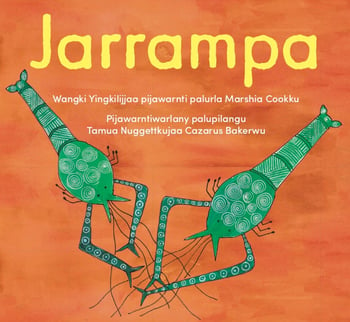 The Indigenous Literacy Foundation (ILF) warmly invites you to meet the ILF team, browse a beautiful selection of children's books written and illustrated by children and adults from remote communities, to learn more about their literacy programs and how they support Aboriginal and Torres Strait Islander communities in remote Australia.
There will be an official welcome by ILF ambassador Kirsten Banks at 12 noon. Kirsten is a proud Wiradjuri woman and will share her love of books, some brain-expanding facts about our Milky Way galaxy, and her amazing journey as an astrophysicist and science communicator.
Bring your appetite, because there are complimentary delicious wattle seed, lemon myrtle and native plum cupcakes available from 8am to 1.30pm courtesy of Goanna Hut, a Sydney-based caterer owned by Indigenous chef, Jo-Ann Lee.
Purchase a $10 raffle ticket and go into the draw to win one of five fabulous gift packs donated by ILF generous supporters like Mr. Smith and Freshwater Farm and Leif Products. With every raffle ticket purchased, International Towers tenants will automatically go into the draw to win a Reading Opens Doors library for their office.
Remember, every $10 donated puts a book into the hands of a child in remote Australia.
What: First Nations Book Sale
When: Thursday 7th July at 8.30am
Where: Tower Three South Lobby.
Flags on display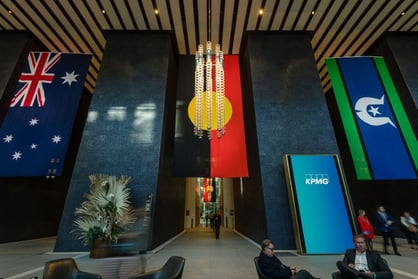 In acknowledgment of NAIDOC Week, the three Australian National Flags will be displayed in Tower Two and Three lobbies.
What: Flags on display
When: Throughout NAIDOC Week and all of July
Where: Throughout our lobbies at International Towers

Our Towers will be Illuminated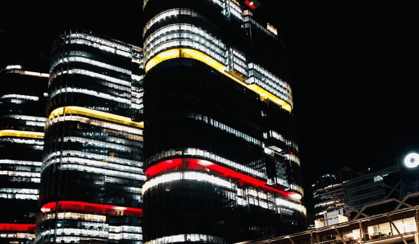 To mark this special week, don't forget to look up and see our Towers illuminated in the colours to symbolise the Australian Aboriginal flag.
You will see the red, which represents the lower half of the flag and stands for the earth. The yellow suggests the circle of yellow in the centre of the flag, which represents the sun.
NAIDOC Up Late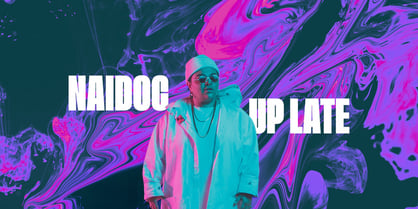 Join us around the fire pits and beautifully lit trees of Barangaroo Reserve's Walumil Lawn for a FREE evening of music and vibes featuring some of today's hottest Indigenous acts including Mo'Ju, Ziggy Ramo, AYA J, Tessa Thames and Cloe Terare. One not to be missed!
What: NAIDOC Up Late
When: Saturday, 2nd July, 7-11pm
Where: Barangaroo Reserve's Walumil Lawn
Aboriginal Dance Workshop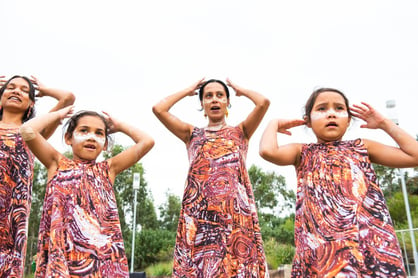 Bring the kids (aged 5-13 years) to Barangaroo this school holidays and celebrate NAIDOC Week with some fun and active Aboriginal dance workshops, where they will learn traditional dances and songs in the stunning natural surrounds of Barangaroo Reserve.
What: Aboriginal Dance Workshop
When: Mon-Thurs, 4-7th July
Where: held outdoors
Join a Cultural Tour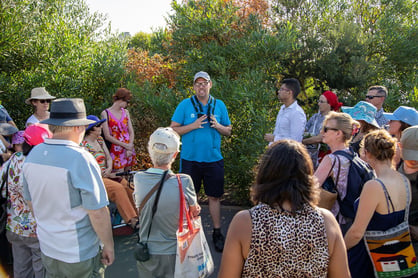 Barangaroo's program of Aboriginal Cultural Tours will immerse you in the native history of Sydney Harbour, the importance of the land to Australia's Aboriginal heritage, and its significance to the clans of the Eora Nation that once lived in Sydney.
What: Aboriginal Cultural Tours
When: 10:30am Mondays through Saturdays
----
NAIDOC Interactive Trail Competition Terms and Conditions:
In line with The Community Gaming Act 2018 and the Community Gaming Regulation 2020 started on 1 July 2020, we outline the "rules" of this competition as follows. When you enter one of our competitions, we will assume that you have read these rules and that you agree to them.
Competition is open to members of the International Towers Partner Portal only. Not a member? If you work in International Towers Tower 2 or Tower 3 or International House you can join here. Unfortunately, service partners and International Towers employees are not eligible to enter competitions.
The competition closes on

Friday 15th July at 5pm

and International Towers reserves the right to amend the competition end date at any time.
One winner grand prize will be chosen by selecting one winner at random from all correct entries. The four runners up will be drawn at random. The International Towers team will notify the winners via the phone number or the email provided on the entry form.
Only one entry per person unless otherwise stated.
By entering the competition, the winner agrees to participate in any such promotional activity and material as International Towers may require.
No part of a prize is exchangeable for cash or any other prize. There is one prize of an all-expenses paid trip to the Northern Territory to attend the 56th Freedom Day Festival, 26th to 28th August 2022.
If an advertised prize is not available, we reserve the right to offer an alternative prize of equal or greater value.
Each competition will have clear guidelines and or instructions on how to compete or register to win.
One winner of the major prize will be selected by the International Towers Management team at random from all eligible correct entries. Four runners-up will also be drawn.
Distribution and or collection of prizes will be coordinated by Concierge or, in some instances, by the Partnership Manager.
This competition is brought to you by International Towers and has no affiliation with, association to, authorisation or endorsement by Instagram, or any of their subsidiaries, or any other social media platform.
International Towers reserves the right to amend these rules at any time. We may also create rules which will apply to a specific competition only. If we do this, then we will publish the amended competition rules and/or specific competition rules on the relevant competition page.