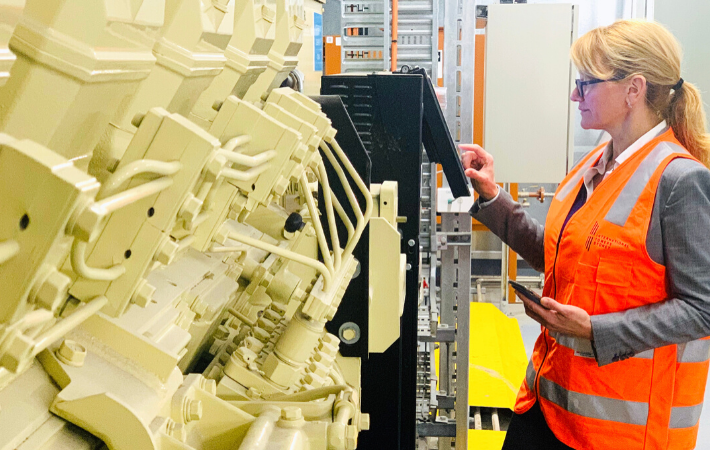 Testing building emergency generators' capability in compliance with City of Sydney Council's requirements
As part of the mandatory annual compliance requirements for the City of Sydney Council, the 2020, Tower Two Annual Power Shut Down test has been scheduled for Saturday 17 October 2020, from 03:00 PM until 11:00 pm.
The test will involve the full shutdown of main electricity supply to Tower Two, and is designed to test the capability of the building's emergency generators upon loss of mains power from the electricity grid. We'll also be conducting essential switchboard maintenance at the same time. Tower Two power generators will supply essential services only. Once the testing of the generator and switch-over process has been confirmed, power will remain down so the switchboard maintenance can occur. The systems that will remain online (that are connected to the Emergency Generator Supply) are:
Fire Fighting Essential Services
Common Area Lighting for Safety
One passenger lift per rise for emergency use only
Goods lifts
Impact
Any systems that are not connected to the base-building Emergency Generator will have a loss of electrical power for the duration of the test. This includes all UPS-backed computer systems once the unit battery backups have been exhausted.
Please be aware that during this time, chilled water supply will remain available. It's recommended that all Tenancy and Retail critical services be shutdown ahead of testing, and restarted post-testing on Sunday morning. Equipment you should consider isolating or switching off for the duration of the test includes:
Main Communication/s Room (MCR) & Floor Communication/s Room (FCR), and associated switches

Computer Room Air-conditioning (CRAC) Units

Monitoring Systems

Security Systems & CCTV Servers

Locker Systems

Printers & Multi-Function Device (MFD)

AV Screens & Projectors

Innovation & Insight Centres

Any Sub-Tenant Communication/s Room Equipment

Essential Critical Medical Equipment
Note: Any equipment that is required to remain running will need temporary power.
Location: International Towers, Tower Two
Date and Time: Saturday 17 October 2020, from 03:00 PM until 11:00 PM
Contact: E - luke.brown@internationaltowers.com
M - 0415 090 856