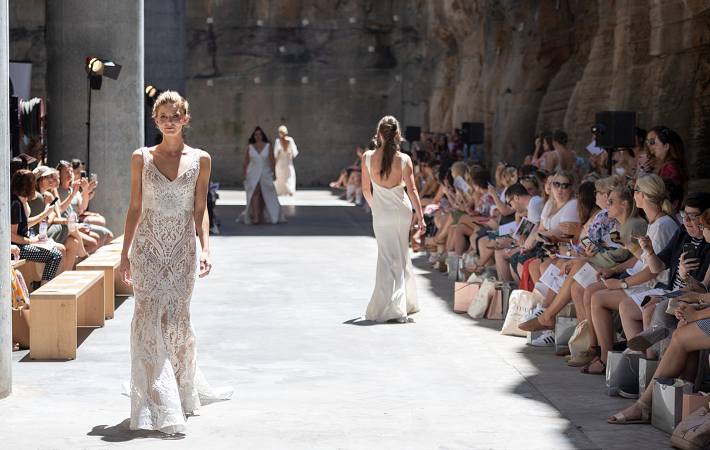 Unlike any bridal show you've ever seen, next-level wedding planning
One Fine Day is so far from any bridal show you've seen before - it is next-level wedding planning that everyone will enjoy. It brings Instagram to life by getting all the venues, photographers, florists, wedding dress designers, stationery, entertainment and beauty vendors that you've been snooping at online to sit under one roof for one weekend. Meaning you, your bridal party and your fiancé can find the people you want for your wedding.
Everything you need is at One Fine Day's Sydney Wedding Expo. Experience an exclusive runway show, live entertainment and visual delights, all within the gorgeous surrounds of The Cutaway.
Meet with a curated selection of over 100 of the region's most sought-after wedding suppliers, makers and providers. Visit for ideas, while enjoying the relaxed and inspiring setting! All visitors receive a complimentary CHAMBORD cocktail on arrival, and can enjoy one of three runway shows featuring breath taking Australian bridal designers.
When: 8-9 October, 2022, 10am - 3:00pm
Where: The Cutaway, Barangaroo Reserve
Book Now