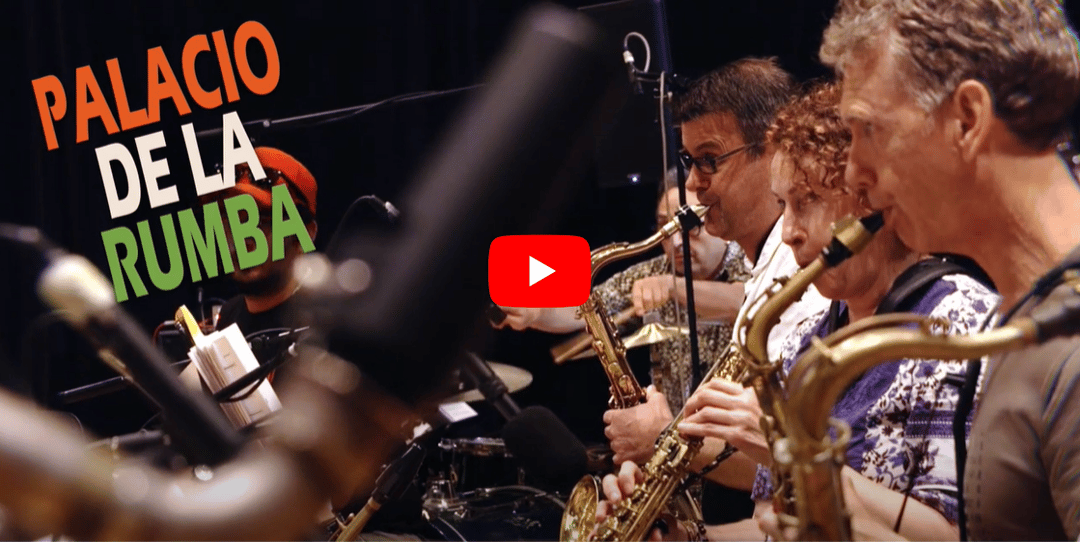 As Sydney finally opens up to live music once more, we're celebrating with a competition to win some red hot seats at one of the funkiest gigs in town.
Sydney is open for dancing and this is one concert you won't want to miss. Australia's only Afro-Cuban Orquesta, Palacio de la Rumba, is playing with four dancers from Sydney's first Mambo Academy, Dance Mambo – all taking place in the very funky Red Room at Club York in Sydney on Friday 3 December at 7.30pm.

Palacio de la Rumba will 'mine the imaginative Afro-Cuban motherlode' with music by Gai Bryant, Elio Villafranca, George Russell, Rebeca Mauleón, Chano Pozo and Wayne Wallace, alongside a parade of stellar guests including John Hoffman, James Greening, Giorgio Rojas, Juan Carlos Allende, Daniel Pliner, Adrian Medina and Dance Mambo.

The club's dedicated dance floor will pulsate with the sounds of mambo, cha cha chá, traditional Afro-Cuban rhythms and classic Cuban music styles – what a treat and a true celebration of the universal power of rhythm and the beauty of Afro-Caribbean culture.

You can buy tickets here, or better still why not enter our competition to win three prizes of a table for four people - i.e. 12 people in total - including a round of drinks for each table?
How to enter
Be or become a member of the International Towers Partner Portal -

you can login or register here

.
Like our Gai Bryant performance post on Instagram.
Tag three friends in the post who you'd like to share the table with if you win.
TIP: Once you've safely entered the competition, check out the details of Gai Bryant and Spare Parts Productions gigs right here at International Towers during November - read more.
Terms and Conditions
In line with The Community Gaming Act 2018 and the Community Gaming Regulation 2020 started on 1 July 2020, we outline the "rules" of this competition as follows. When you enter one of our competitions, we will assume that you have read these rules and that you agree to them.
The competition is open to members of the International Towers Partner Portal only. Not a member? If you work in International Towers Tower 2 or Tower 3 or International House you can join the Partner Portal.
The competition closes on 25 November at 11:59pm and International Towers reserves the right to amend the competition end date at any time.
Winners will be announced on 29 November and International Towers reserves the right to amend the winners' announcement date at any time.
The winner will be chosen at random based on completing the entry criteria and then notified by the International Towers team via the email address they have signed up to Partner Portal.
By entering the competition, the winner agrees to participate in any such promotional activity and material as International Towers may require.
There are three prizes consisting of three tables for four people

to Palacio de la Rumba Orquesta at Club York, including a round of drinks for each table.

If an advertised prize is not available, we reserve the right to offer an alternative prize of equal or greater value.
Each competition will have clear guidelines and or instructions on how to compete or register to win.
Incorrectly completed entries will be disqualified.
This competition is brought to you by International Towers and has no affiliation with, association to, authorisation or endorsement by Facebook or any other social media platform.
Distribution and or collection of prizes will be coordinated by the International Towers Management Team.
International Towers reserves the right to amend these rules at any time. International Towers may also create rules which will apply to a specific competition only. If we do this, then we will publish the amended competition rules and/or specific competition rules on the relevant competition page.


Good luck.