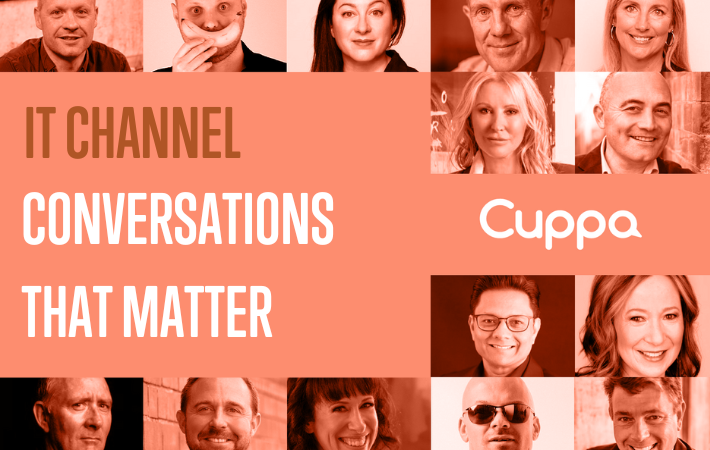 International Towers is thrilled to announce its partnership with Cuppa.tv, bringing you invigorating conversations that will help you flourish in both your personal and professional life
Cuppa.tv
is an innovative platform for businesses that provides access to a wide range of content from hundreds of global experts, designed to support and inspire the community in all areas of life.
Imagine Netflix, but with content that enhances your well-being and doesn't detract from it, and you'll get an idea of what
Cuppa.tv
offers.
Over the past three years,
Cuppa.tv
has partnered with more than 175 companies, impacting over 100,000 individuals through their platform, which boasts 400+ experts and 40,000+ minutes of content, covering topics such as wellbeing, performance, and belonging.
Excitingly, you can now access some of Cuppa's excellent videos through our Partner Portal. Don't miss the features we have in store for April.

Why don't people follow their dreams
Are you holding backon following your dreams? Kristina Karlsson shares the most common reason why people don't follow their dreams.
Mindfulness components



as Jase Te Patu shares an impactful conversation on wellbeing. Be inspired by his story and take the first step towards improving your wellbeing.

Identifying problematic habits
Are you ready to learn leadership principles from First Nation Societies for modern leadership? Discover how to implement traditional wisdom for the modern leader with Andrew O'Keefee.
Relationship Struggles



Are you in need of a relationship reset? What are some of the biggest struggles we have with our personal relationships? Relationship expert Lissy Abrahams shares all the details here!

Identifying problematic habits
Are your habits causing you issues? Luke Mathers, The Author of 'Curious Habit's shares when habit become problematic in our lives and why we should be more curious of them
2 tips to improve your financial wellness



Two tips to improve financial wellness. Betsy shares this great advice in this quick money tip to start you on your financial wellness way.

Great leadership starts within
Paul Roos in this conversation shares the one thing that leaders need to be careful of in business. Paul achieved success as both a player and coach. Since retiring, he has also made his mark as a renowned corporate speaker, television commentator, columnist and author.
Dear Digital, We need to talk



Award-winning digital wellbeing and productivity expert Dr Kristy Goodwin will provide brain-based strategies to help you thrive in the digital world without abstaining from social media or Netflix binges.

Building your resilience shield
Australian SAS veterans, Ben, Dan + Tim, talk about the multiple components and layers that make up the concept of resilience. We love how the guys approach this topic! Must watch.
Challenges of growing up in a military family



Gwen Cherne is the daughter and granddaughter of veterans, a contemporary Australian War Widow and the mother of a currently serving Defence member.

Importance of curiosity
Curiosity helps us grow as individuals. Hear this moment from Paralympian Matt Formston. Find out how a blind world champion surfer and cyclist is adamant that we all need to be more curious in our life!
Only One Earth



Are you ready to start making a positive change to help improve your impact on the environment? Jo Taranto helped encourage our Cuppa community on World Environment Day to understand our reason on why we want to make change!
| Watch these discussions exclusively on Partner Portal |