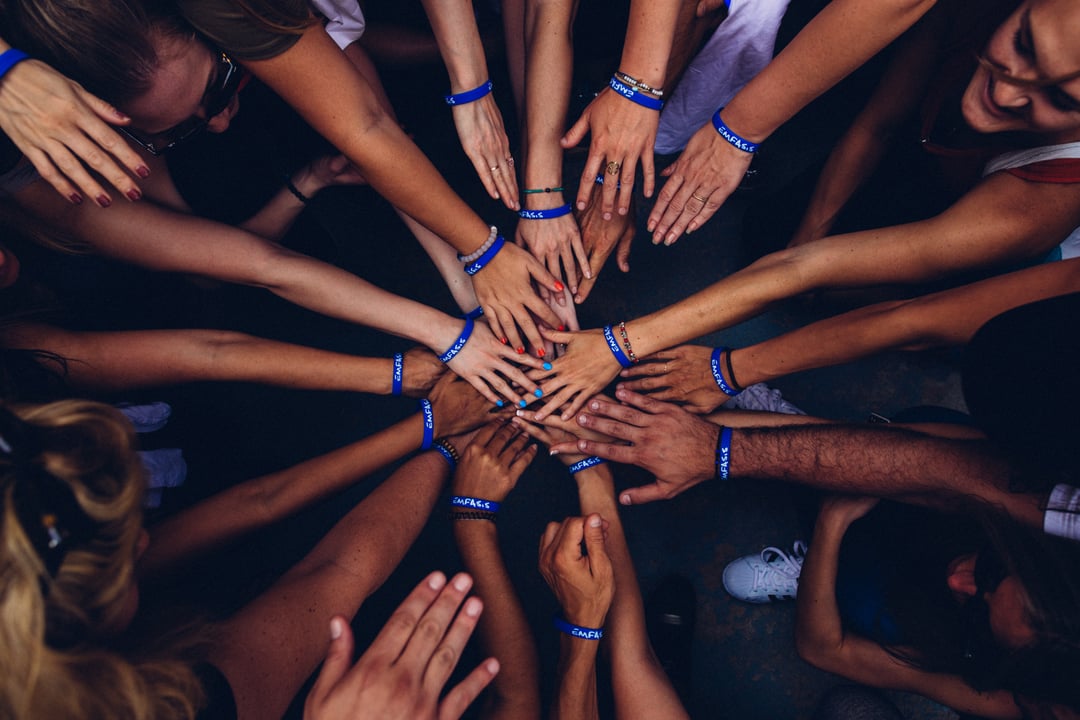 Come and meet our WOW Chaplaincy
We might spend our days in one of Australia's most progressive and sustainable workplaces, but none of us in the International Towers community is immune from the many pressures of life, and the impact such pressures and changes can have on our physical and mental wellbeing.
You may have noticed a colleague just isn't themselves. Slight changes in behaviour can often be a sign of some deeper issues and challenges someone may be struggling with. If you notice a friend or workmate seems withdrawn, agitated or simply not behaving as they normally would, it's ok to ask them: are you ok?
It's as simple as starting a conversation and commenting on the changes you've noticed. For many, this could provide a much-needed opportunity to share their feelings and open up about challenges they may be struggling with. Taking the first step in reaching out to someone is usually the hardest part. Our instinct is often to give people their own 'space', or feel whatever they may be dealing with isn't our business.
In support of R U OK? Day on Thursday 12 September, International Towers will be hosting a community education even featuring WOW Chaplaincy. The team from WOW Chaplaincy do not represent any religions, nor do they offer counselling services. Rather, they are highly trained in teaching people how to begin and conduct conversations centred on mental wellbeing, and helping direct a colleague to find the right support.
The first information session will be on Thursday 12 September at 10.30pm, on Level 3, Tower Three. Feel free to bring a friend and a coffee – we'll bring the nibblies. You can meet the WOW Chaplaincy representatives and be free to ask any questions in a safe and supporting environment. The team will also be discussing the coming trial of WOW Pocket Chaplain – a text-based Chaplaincy support service exclusive to our community.
*Please note WOW is not a counselling service.

You can learn more about WOW here.
| WOW Chaplaincy |