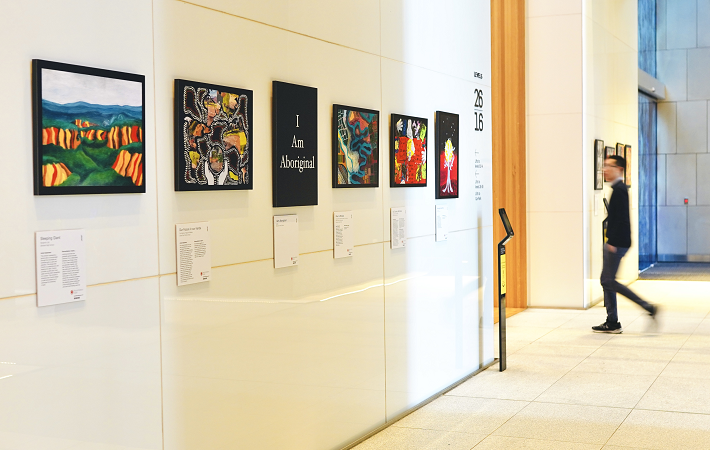 Art from the Schools Reconciliation Challenge returns to our lobbies, showcasing inspiring pieces from NSW and ACT school kids
The Schools Reconciliation Challenge is an annual writing and art program run by Reconciliation NSW for young people across NSW and the ACT. It's a fantastic way for students to learn about Aboriginal and Torres Strait Islander Australia, weaving a positive contribution to society in perfect tune with the objectives of the education syllabus.
And every year, students taking part in the Schools Reconciliation Challenge produce a treasure trove of original artworks and stories, guided by a thought-provoking annual theme and driven by what reconciliation means to them personally.
Young artistic talent comes to the Towers
The 2021 theme - "Under One Sky: Yesterday, Today and Forever." - compelled many talented young artists to submit some outstanding works, a selection of which we're delighted to confirm will be on display in Tower Two and Tower Three from Saturday 28th May until 30th July.
During Reconciliation Week, the Aboriginal, Torres Strait Islander and Australian flags will fly in unison across International Towers.
To find out more about the Schools Reconciliation Challenge, including education resources, events, all this year's finalists and next year's theme, visit the official website here: reconciliation.org.