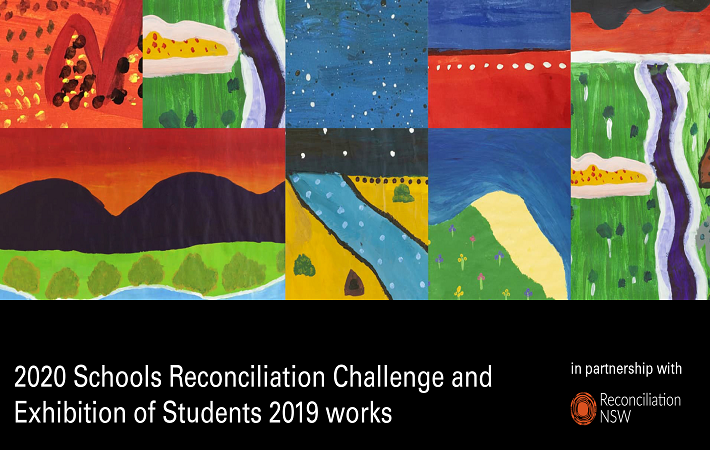 Reconciliation NSW Schools Reconciliation Challenge 2019
International Towers acknowledge the traditional owners of Country throughout NSW and the ACT, recognising their continuing connections to land, waters and skies. We pay our respects to Elders, past, present and emerging.
The journey of reconciling the past is fundamental to the success of the future. It's a process that has challenged political and community leaders alike, and one that continues to shape our national dialogue.
The Schools Reconciliation Challenge is an annual writing and art competition for young people across NSW and the ACT. It allows some of our brightest young minds to participate in this important, national conversation, through art and the written word, sharing their views through creative expression and helping us all take another step forward in the journey of reconciliation.

International Towers is thrilled to host a collection of selected works from the 2019 competition as an exclusive exhibition for Barangaroo community and beyond.
Date of exhibition: From Tuesday, 04 August 2020 until 15th November 2020
Venue: International Towers , Tower Two and Tower Three Lobbies
Aside from the launch of the 2020 Schools Reconciliation Challenge and Exhibition of student's 2019 works in the lobbies of International Towers, we will have a live-stream of a Smoking Ceremony with Uncle Jimmy Smith and students at Fort St Public School, Observatory Hill, followed by a dance performance by the Burrundi Theatre.
Date: Tuesday, 04 August 2020
Time: 9:00 AM
Venue: Facebook Online Live Stream

Watch the live stream here:


For more information, visit Reconciliation NSW Schools Reconciliation Challenge.