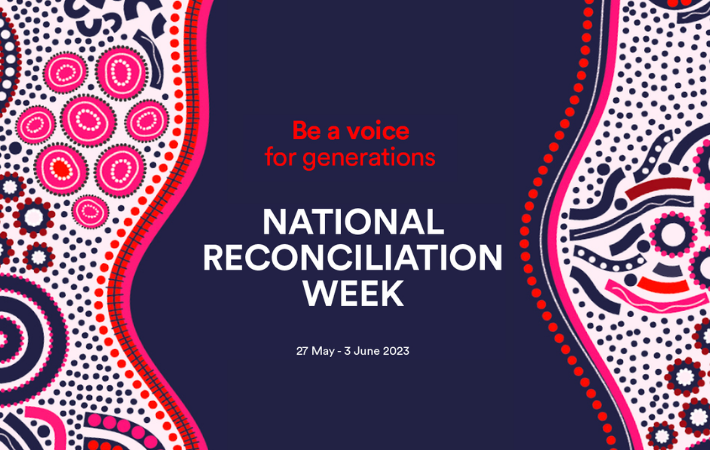 27 May – 3 June: National Reconciliation Week is a time for us to pause, reflect and learn about the history and culture of First Nations peoples
Each year from 27 May to 3 June Australia acknowledges National Reconciliation Week.
The dates that bookend National Reconciliation Week commemorate two significant milestones in the reconciliation journey— the successful 1967 referendum (on 27 May 1967), and the High Court Mabo decision (on 3 June 1992).​
​This year's theme is 'Be a voice for generations', calls on all Australians to act today to tackle the unfinished business of reconciliation. Reconciliation is all about building a better nation. A more united Australia that respects and takes pride in 65,000 years of Aboriginal and Torres Strait Islander cultures, histories, stories and achievements.
The 2023 theme encourages all Australians to be a voice for reconciliation in tangible ways in our everyday lives – where we live, work and socialise. National Reconciliation Week is a time for all Australians to learn about our shared histories, cultures, and achievements, and to explore how each of us can contribute to achieving reconciliation in Australia.
For more information about National Reconciliation Week, the 2023 theme, and for additional ideas on how to celebrate the week, visit the official website.


| Visit the official website |


International Towers
At International Towers we will be hosting a number of special events to acknowledge and participate in this important event. Keep on eye on our website, Partner Portal, email and our social channels for more information.