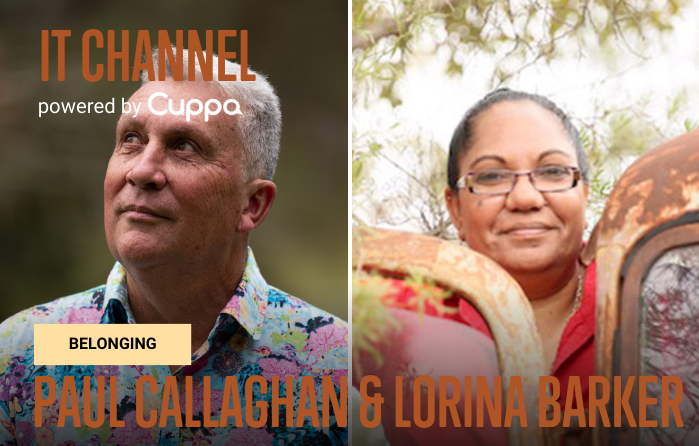 Looking to build meaningful relationships with Indigenous communities within your organisation?
Join us for a captivating live virtual event on Reconciliation Day in Australia, as Indigenous leader Paul Callaghan, our esteemed host, engages in a thought-provoking conversation with Indigenous researcher, Lorina Barker. Together, they will delve into the significance and essence of Reconciliation Day and Reconciliation Week, shedding light on its importance for the nation.

Find out what Reconciliation Day & week is all about along with personal stories and perspectives of how we can continue to bridge the gap to truly reconcile and move forward together.

Join us for an enlightening virtual event that will leave you inspired and motivated to contribute to the reconciliation journey in Australia.

When: 12:30pm Monday 29 May
Duration: 45 minutes
Where: To join the LIVE masterclass sign in or register for the International Towers Partner Portal.


More about Lorina Barker:



Lorina L. Barker is a descendant of the Wangkumara and Muruwari people from northwest NSW, Adnyamathanha (Flinders Rangers SA), the Kooma and Kunja (southwest QLD), and the Barkindji (northwest NSW) and the Wiradjuri (central west NSW).

Lorina is an oral historian, filmmaker, storyteller, artist, theatre practitioner and poet. Lorina wrote and directed the short film documentary, My Grandmother's Country as a tribute and an elegy to her Grandmother Amy Elwood's life and experiences.

Lorina uses multimedia as part of her community art-based projects to transfer knowledge, history, stories and culture onto the next generations in mediums that they use and are familiar with such as film, short stories and spoken word/poetry. Lorina has presented numerous conference papers on her projects, writing and filmmaking and creative practice at both national and international conferences.

Lorina is also the director of Taragara Research a leading Indigenous research centre at the University of New England in Armidale and director of Taragara Aboriginal Corporation an Aboriginal culturally owned and led enterprise, which works with remote Aboriginal communities across arts, research and culture, to create platforms for cultural exchange and a marketplace that will benefit remote communities.

For many years Lorina has been guided by Elders and works in partnership with community to co-design, co-manage and co-deliver arts projects, co-develop research methodologies, and define best practice for working with Aboriginal communities. Taragara grew through these partnerships.

Working with Community and creatives to transfer cultural knowledge, Taragara has produced several creative outcomes for Aboriginal and non-Aboriginal audiences, including theatre, film documentary, poetry, short story, art, opera, music and exhibitions.
‌