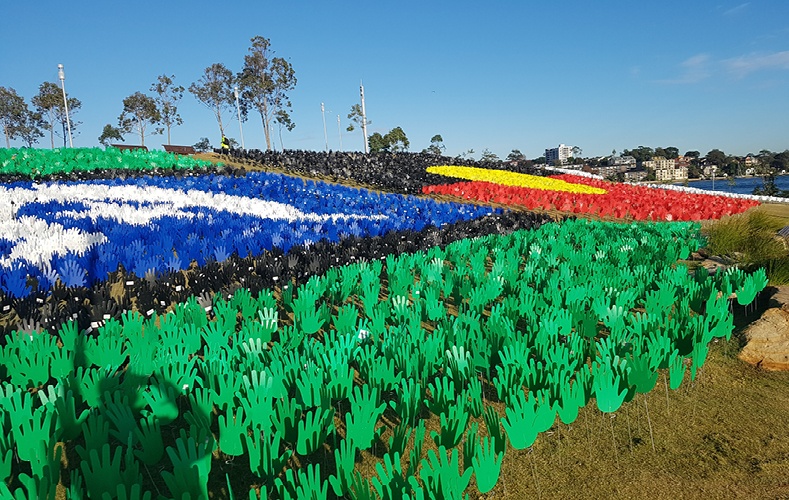 In support of National Reconciliation Week 27 May to 3 June
We proudly collaborated with ANTaR to produce 'Sea of Hands' displays in honour of Reconciliation Week 2018.
Our concierge teams distributed symbolic hands in Tower Two and Tower Three throughout the week.
For over 20 years the Sea of Hands have been an important tool for engaging Australians with a national journey of reconciliation. Reconciliation starts with taking a moment to reflect on the deep history of Australia's first people and other Australians.

Each year, the Sea of Hands provide a powerful symbol of reconciliation to help mark National Reconciliation Week. This year, Barangaroo's International Towers have welcomed the Sea of Hands as many schools, universities, TAFEs, community and church groups around Australia.
The first landmark installation outside Parliament House was in Canberra on 27 October 1997 had 70,000 Hands in the colours of the Aboriginal and Torres Strait Islander flags. They came back a month later and did a much larger 120,000 Hand installation. ANTaR is a national advocacy organisation working for Justice, Rights and Respect for Australia's First Peoples.
ANTaR had been working with Aboriginal and Torres Strait Islander communities, organisations and leaders on rights and reconciliation issues since 1997.