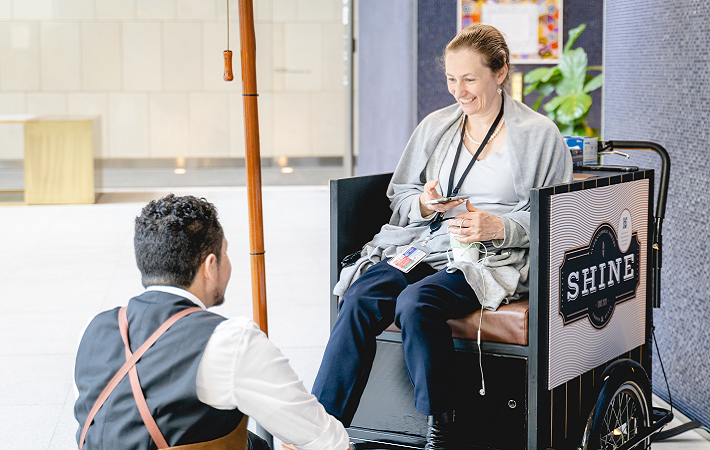 Enjoy a free shoe shine, compliments of International Towers
Want to add some shine to your day?
International Towers is now offering a complimentary shoe shining service in our Tower Three lobby.
The shoe-shining tradition originates from the 1940s. Soon after arriving in Australia from London in 1858, English shoemaker John Lobb set up his first shoe store in George Street, Sydney. During his time in Australia, Lobb won various awards for his ingenious designs and went on to shine the shoes of the world's elite, from aristocracy to politicians.
Our shoe shining cart originally belonged to Julius Marlow, a well-loved Australian brand since 1928, with a long-standing and rich history in shoe making.
When: Tuesdays-Thursdays
Time: 8am-12pm
Booking slot: 15 min spot per person, one person at a time
Cost: FREE
Description: A complimentary shoe shine for one standard pair of leather shoes - only standard colours available (clear, navy, brown, and black).

You might know this, but shoe polish provides your leather shoes with shine, nourishment and protection, while giving them proven long-lasting water protection

The shoe shining service is strictly by appointment only, and exclusive to members of the International Towers community with access to the Partners Portal. Visit the Partner Portal to find out more or book your spot.