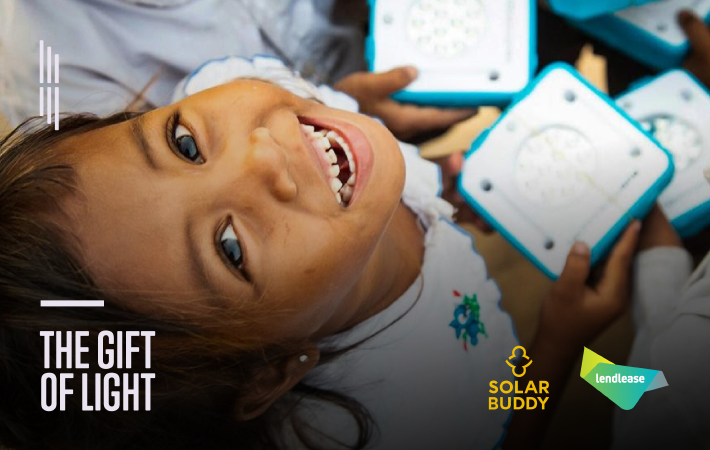 Give the gift of light to children doing it tough in developing countries – claim one of 100 free 'SolarBuddy' light units to assemble and give away
You may have heard of SolarBuddy, an incredible Australian charity which has united a global community behind it's 'big dream' to gift six million solar lights to children living in energy poverty by 2030, to ensure they can study after dusk and improve their education outcomes.

It's hard to think of a more worthy cause, so International Towers has got behind the big dream too by arranging 100 SolarBuddy light units for you and our other tenants to claim, assemble and send to a child in need with your own personal message.
Here's how it works:
You register to claim your free SolarBuddy light unit
You come to exclusive SolarBuddy pre-Vivid drinks and nibbles at Tower Three where you will assemble the lights (it's really easy) and write your accompanying message
Solar Buddy will then send your message and light overseas to a child who really needs it
How to claim your free SolarBuddy light:
You must be or become a member of the International Towers Partner Portal.
There are 100 SolarBuddy lights on offer and we're operating on a strictly first-come, first-served basis – so please register your details now for the best chance of success. Click below to log in to the Partner Portal.





In the meantime, to see SolarBuddy in action at a school in a Cambodian floating village, watch this video: