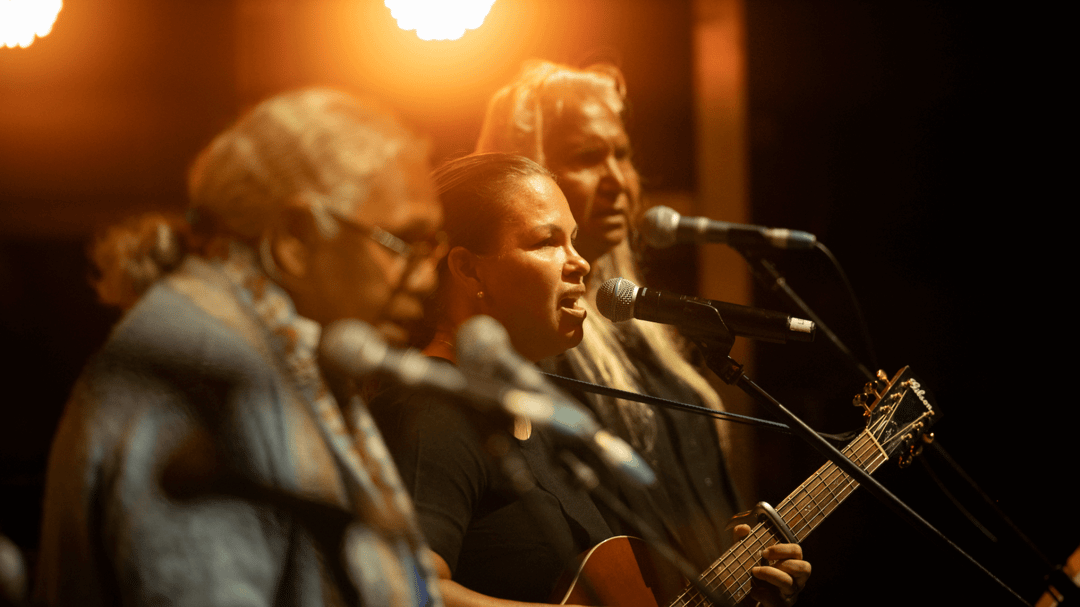 Come along to Songs for Freedom, an uplifting free concert of original songs created by an intercultural group of artists, many in the Pilbara town of Ieramugadu (Roebourne WA).
Together with guests from around this country, Songs for Freedom tells stories of the vast and striking beauty of this place and its people.
Performing with special guests from throughout this country, Songs for Freedom tells stories of the striking beauty of this vast place and its people. Guided by Ngarluma and Yinjibarndi Elders, the concert pays tribute to the family of John Pat in the 40th anniversary year of his passing in custody. With Musical Direction by Grammy Award winner Lucky Oceans and powerful narration by Ngarluma man, Patrick Churnside, this moving performance is the tangible manifestation of a project that has been running since 2010. Supported by Elders, the project has delivered workshops in the community, the school, and the prison, creating digital content, music, theatre and performance to create a positive change in Ieramugadu and beyond.
We welcome everyone to this is family-friendly concert experience, that will fill your night with hope, peace, and freedom.
When: 6pm to 9pm Saturday 2 September
Where: Barangaroo Reserve | Get directions