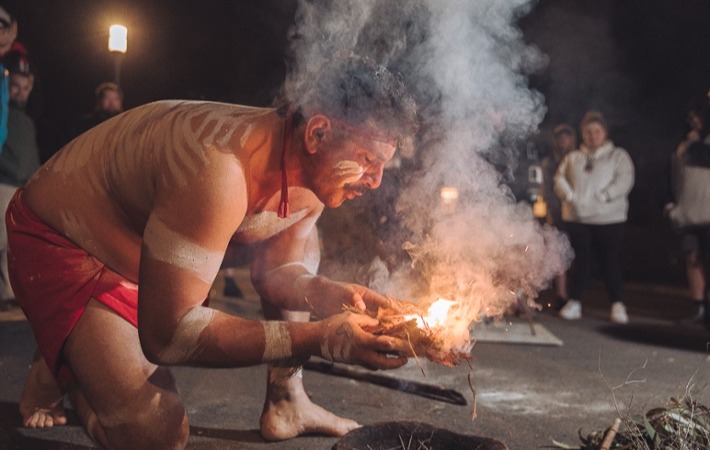 A spine-tingling fun tour awaits you at the Barangaroo Reserve
Come to Barangaroo Reserve for a spooky fun night filled with stories that will shed some light on the things that have been going bump in the night for First Nations mobs for over 60,000 years.
On this spine-tingling tour, you'll be immersed in stories of the ancient spirits and creatures of the Dreamtime.
The tour will begin on Barangaroo Reserve's beautiful Stargazer Lawn where you will participate in a cleansing ceremony that will alert the spirits of your presence and acknowledge them and their ancestry at Barangaroo. You will be given a special gift to help guide and ground you during this supernatural journey.
Next stop will be Nawi Cove to connect with the Water Spirits of Birra (Sydney Harbour).
Finally, we will gather around the sandstone fire pit where everyone will get a chance to share their own spooky stories while also acknowledging Barangaroo's Goomedah (spirit).
This is one not to be missed so book now!
When: 20-31 October, 2022, 8:00pm - 9:30pm.
Where: Barangaroo Reserve
Book Now