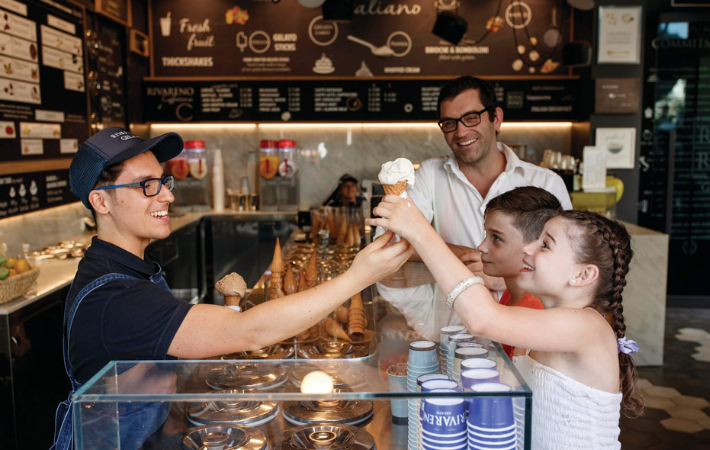 Father's Day, treat your dad to an unforgettable experience at Barangaroo
This Father's Day, celebrate with your loved ones and spend a memorable day at Barangaroo.
Treat Dad to a delicious lunch, free concert or take a moment to enjoy the natural beauty of Barangaroo this Father's Day weekend.
Dining & gift ideas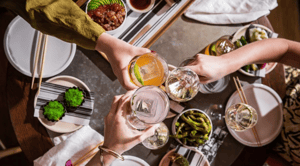 Rekodo
Wagyu, Whisky + One hit wonders! Up the tempo and make Dad's day unforgettable with wagyu, whisky and one hit wonders at Rekōdo.
Treat him to the very best cuts of Wagyu steak and Japanese-inspired dishes, plus a curated selection of whisky cocktails and vinyl DJs just for Dad.
| Find out more |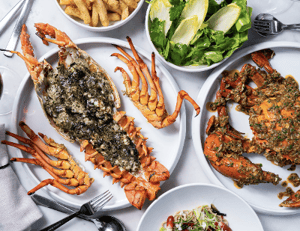 Cirrus

To celebrate Father's Day, Cirrus are serving up a special shared-style lunch menu filled with fresh seafood and juicy sirloin.

$130 pp shared style lunch menu with matching wines

| Find out more |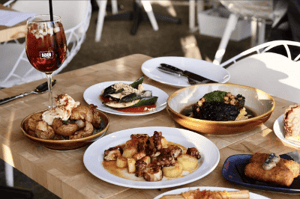 Born by Tapavino
Spoil your Dad with a specially tailored shared lunch menu filled with Spanish specialities.
Set lunch $95 pp and $45 pp for children (under 12)
| Find out more |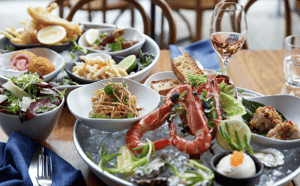 Love.fish
Celebrate Dad with fresh Australian seafood overlooking the waterfront
There is no set menu requirement to dine on Father's Day, simply a $90 pp minimum spend on food and beverages. Children under 12 have a $30 min spend, with a children's menu available.
| Find out more |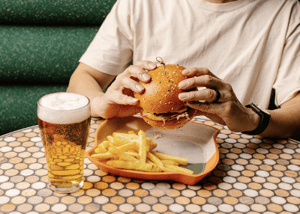 Untied
Treat Dad to a $25 Burger & Beer special at Untied's rooftop oasis.
Choose from an Angus Beef, Chicken or Veggie Burger burger, plus a Schooner of Furphy or Hahn Superdry; or a classic Old-Fashioned.
| Find out more |
Tequila Daisy
Treat Dad to a Father's Day fiesta filled with Mexican classics and cocktail specials whilst soaking in the waterfront views.
Fiesta Menu $79 pp
Add dessert $10 pp - Roast Pineapple, Coconut Panna Cotta, Mango Sorbet
| Find out more |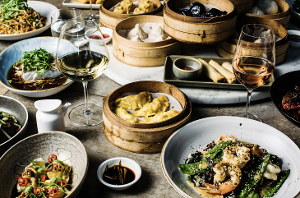 Lotus

Honour the extraordinary man in your life with a remarkable dining experience at Lotus Barangaroo. Delight in the breath-taking waterfront scenery while savouring a specially curated Father's Day feast.

Father's Day banquet lunch

$109 pp (seatings of 2-3 people)
$129 pp (Seatings of 4 people+)



Both include a complimentary Young Henry's larger or Hazy Pale Ale on arrival.

| Find out more |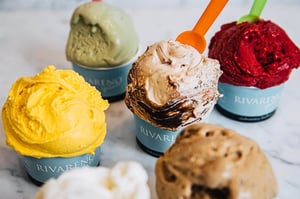 Rivareno Gelato
Show your Dad some love this Father's Day with a Rivareno Gelato gift card. Perfect for Dads' with a sweet tooth or those dreaming of holidays in Italy!
| Find out more |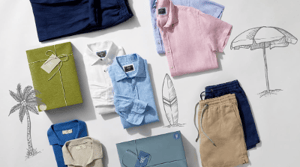 MJ Bale
Give Dad the Gift of looking great this Father's Day.
Show them you're paternally grateful with some fashionable threads from MJ Bale including lightweight linen casuals, chinos and dress shirts.
| Find out more |
Spend some quality time together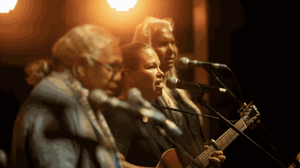 Songs for Freedom Concert
Saturday 2 Sep, 6pm
Come along to Songs for Freedom, an inspiring free, outdoor concert bringing you soul, blues, and unique country music, created by artists in the Ieramugadu community (Roebourne, WA) and beyond.
| Find out more |
Explore Barangaroo Reserve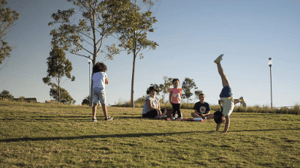 Pack a picnic or go on a leisurely stroll around Barangaroo Reserve. Explore 75,000 native plants and shrubs, be delighted by dazzling views of the Sydney Harbour Bridge or walk along the water's edge to get your step count up.
| Find out more |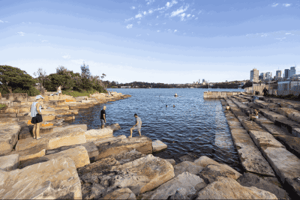 Swim at Marrinawai Cove
Grab your towel and get the blood pumping with a dip in Marrinawi Cove. Located in a beautiful and sheltered spot at the northern end of Barangaroo Reserve, regardless of whether you go in, it's a must-see spot!
| Find out more |