Indigenous Community Engagement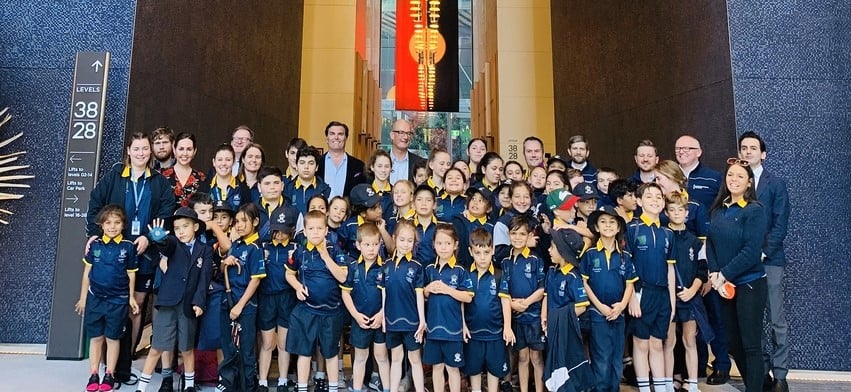 We were honoured to host a VIP experience for Indigenous students from Gawura and St Andrew's Cathedral School on Tuesday, 7th May – taking them on an educational tour of our underground operations and experiencing the unique views from the 22nd floor of Tower Three.
Special thanks to Libby Collins and Bangarra Dance Theatre for welcoming us to a private rehearsal session, with renowned choreographer Frances Rings taking the time to sit with the children and explain the cultural significance of their next production - Unaipon, which is based on the great Aboriginal inventor, philosopher, writer and storyteller, Ngarrindjeri man David Unaipon, who also features on the Australian $50 note.
It was great to also have our tenant partner David Koch drop in to talk about Port Adelaide's AFL commitment to Indigenous engagement.