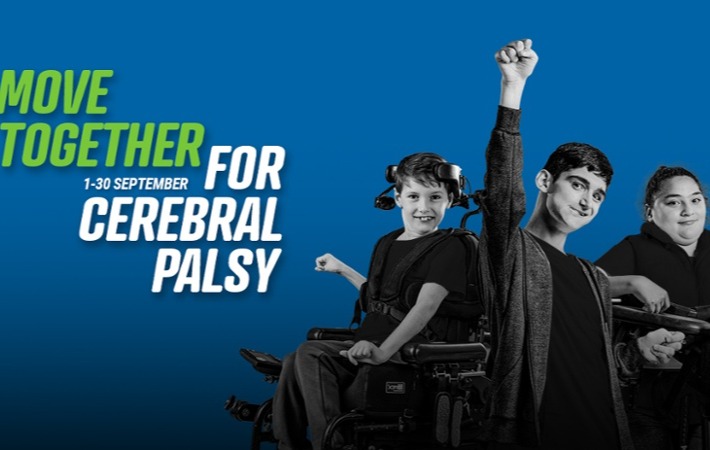 It's that steppy time of year when some of our team get moving to fundraise for those living with cerebral palsy. And we're cheering them all the way.
STEPtember is the month-long campaign when many thousands of Australians raise funds to improve the lives of those living with cerebral palsy, and it has a very special place in our hearts at International Towers. Once again we're delighted to confirm that a group from our team will be stepping, swimming, wheeling or paddling to join in the fundraising fun.

Here's how it works. You ask your network to sponsor you to walk, swim, ride, wheel or spin your way to 10,000 'steps' a day during the month of September – measuring your steps on the clever device supplied – and you raise much-needed financial help for the cerebrhas a al palsy community.

Every step counts and you can still get involved, to sign-up visit the STEPtember website.

Plus of course, you or your organisation can simply donate or sponsor a stepper.
Get in the mood to help people less fortunate than you
By signing-up to 'step' or by donating or sponsoring today, you'll make a much-needed contribution in the help provided to people who really need it. To get you in the mood, here's a word or two of encouragement from some International Towers team members as they've been stepping, rowing and wandering along sand dunes for STEPtember.
Here's what other STEPtember members say motivates them:

"I am here for the babies at risk of cerebral palsy"

"I am here for earlier detection of cerebral palsy"

"I am here for the families from the rural and regional areas"

"I am here to help scientists to accelerate breakthroughs in research into genetic causes"