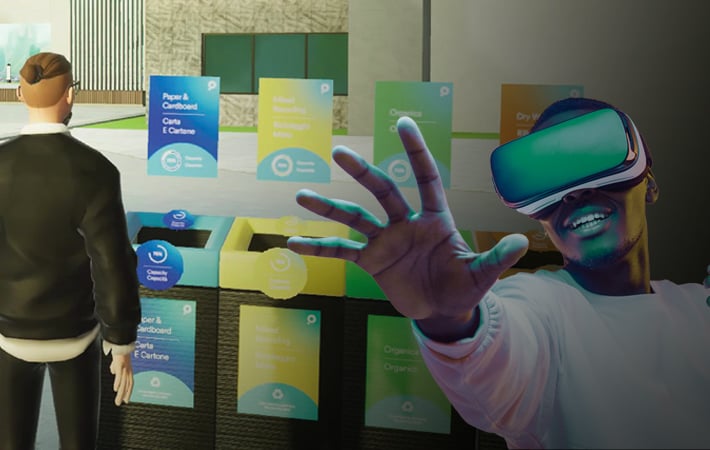 Don't miss the return of our much-loved Virtual Reality waste game, where you can put on the VR goggles and fine tune your sustainability skills
Environmental awareness is always in the air at International Towers, never more so than recently with big events like national Sustainability Week and our own Customer Summit on sustainability taking place.

Something else special happening this Thursday is the return by popular demand of our much-loved Virtual Reality waste game - courtesy of our partners Lendlease Podium - where you can enter the world of VR to brush up on your knowledge about what waste needs to go where in a more sustainable future.

This leading-edge Virtual Reality technology takes two players at any one time, it's lots of fun, and it's completely Covid-safe - using fully UV sanitised headsets and brand new industry-grade headset protective masks for every new player.

The details:

What: Virtual Reality 'Do you know your waste?' game

When: Thursday 8th September, 11.30am to 3.30pm

Where: Tower Three south lobby

How: No registration required, just turn up and play

We'd love to know how you get on, let us know on our social media channels.