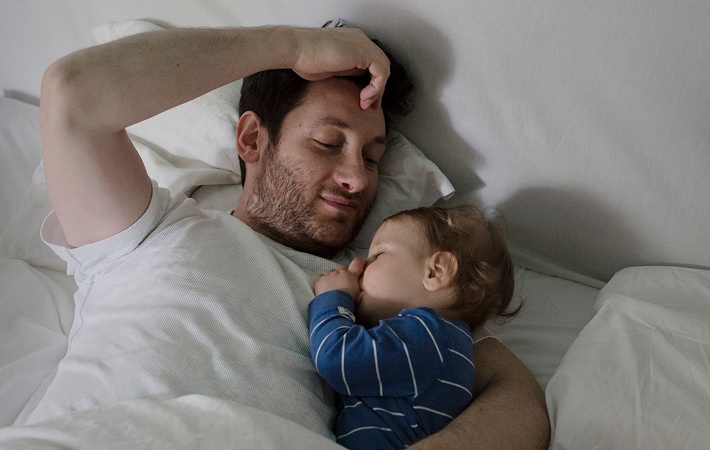 Art exhibition - Parenting Swedish Style
Sweden has one of the world's most generous parental leave schemes in the world, with the government providing the funding for parents to stay home with their children for the first 480 days. 90 of those days are reserved for each parent.
Despite this, only a fraction of the country's fathers choose to claim the full amount of their entitled parental leave, or share the leave equally with their partner. This echoes the Australian experience, with a recent report from the Organisation for Economic Co-operation and Development finding only one in 50 Australian men take parental leave – a figure well below the average of Nordic countries like Sweden.
Soon after becoming a father himself, Swedish photographer Johan Bävman decided to document the critical role fathers played in the early development of children, in the hope it would spark conversation and debate amongst men, families and employers.
The result was "Swedish Dads" - a book and exhibition chronicling the experience of some of the few Swedish fathers who chose to stay home with their children for at least six months, and the impact on their relationships with their partners and their children.
The need for parents – particularly fathers – to devote time exclusively for bonding with and caring for their newborn children is a profoundly important conversation for our society to have. Many of our community partners, including Lendlease, KPMG, Gilbert + Tobin and Westpac already have very advantageous diversity and inclusion strategies in place to encourage and foster a strong and sustainable family life. We hope this exhibition will help ignite deeper discussion about the issue of parental leave, and how rewarding it can be for men to have an active role in their children's lives from the very start.
The exhibition was on display in the lobbies of Tower Two and Tower Three in September 2017.