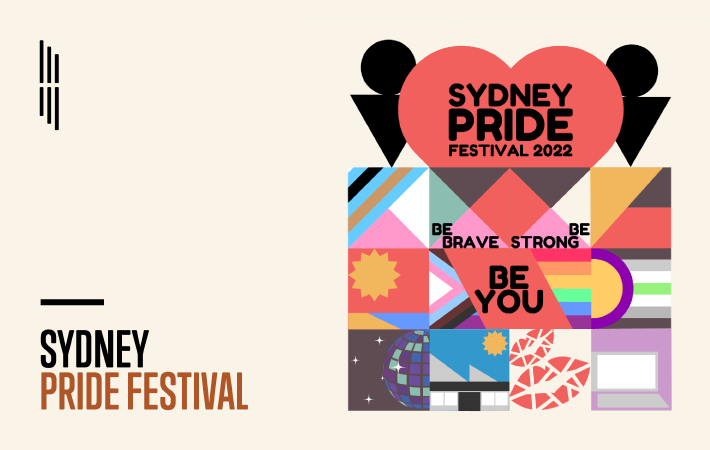 June is Pride Month. Get ready for a festival of LGBTQ+ art, cinema, trivia, debates, sports, fundraising and club events across Sydney.
With a theme of "Be Brave. Be Strong. Be You.", the Sydney Pride Festival 2022 launched at Stonewall Hotel on Thursday 2nd June, and will run a super fun, thought-provoking series of activities and events across Sydney right through to 30th June.
The focus of this year's festival is all about empowering each other, through the love of family, friends and our community, standing together and helping each other shine, flourish and find our truth.
The Pride movement is dedicated to promoting equality, visibility and opportunity for everyone – with the hope that all of us can move forward together as we create a better future. This month of celebration is also a time to remember those brave, determined individuals who led the way back in 1969, fighting for human rights and marching at the first Sydney Mardi Gras in 1978.


A truly incredible line-up of activities and events
The LGBTQ+ community sure knows how to stimulate the mind and put on a show. There's too much going on for us to list even just the local events here, so why not make a cuppa and take 10 minutes to explore what's on throughout June at the official Sydney Pride website.


If you want to get involved or host a Sydney Pride event
If your organisation wants to be more closely involved, host a Sydney Pride event or fundraise, the festival organiser Glenn Hansen would love to hear from you. You can email Glenn directly at this address: info@sydneypride.com.
Enjoy, engage and get amongst it!