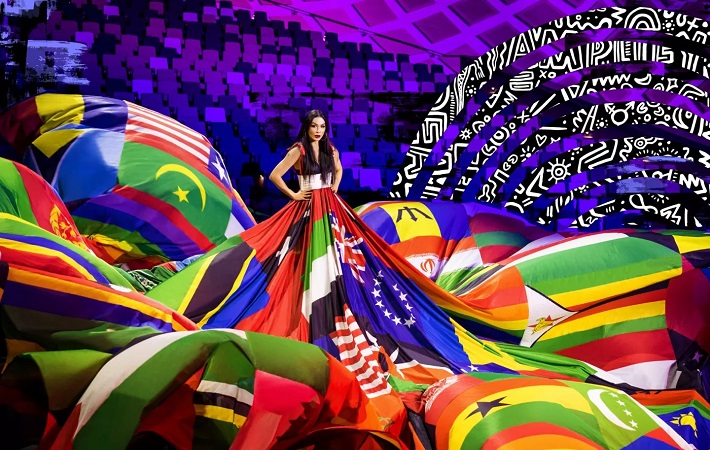 Sydney WorldPride brings the Southern Hemisphere's largest LGBTQIA+ Human Rights Conference to Darling Harbour: Wed 1st Mar - Fri 3rd Mar
As part of the Sydney WorldPride schedule, the LGBTQIA+ Human Rights Conference will take place at Darling Harbour's International Convention Centre (ICC) in March. The event will be the largest convergence of human rights defenders, community members, government and political representatives, philanthropists and corporate leaders committed to LGBTQIA+ rights ever held in Asia Pacific.

The conference will be immersive and fast-paced, taking place in multiple spaces across three levels of the ICC. The program will combine inspiring keynotes, panels and roundtables with interactive workshops, performances and facilitated networking events. Organisers say the conference will be 'an opportunity to help create a world that is safe, free and equal for everyone – no matter who we love, who we are or what sex characteristics we were born with'.

Who is presenting?

There will be over 60 local and international presenters, including LGBTQIA+ campaigners and activists, First Nations leaders and elders, policy and law makers, elected officials, researchers and academics. Icons of LGBTQIA+ movements, pride leaders and change-makers will present and inspire, including trans and gender diverse people, First Nations people and grass-roots campaigners.

Presenters hail from all corners of the globe, from the Caribbean and North America to Europe, Asia, the Middle East, Pacific and sub-Saharan Africa.

This is a unique opportunity for people from diverse backgrounds to hear stories from those with lived experience as LGBTQIA+ people - celebrating the wins, regenerating from the losses, and organising for the challenges ahead.

Explore the ticketing options, starting from $25, and see how to stream events for free on the conference webpage.